Business
Investors Think Twice About Deals With Trumps and Kushners
"They're so worried about the appearance of influence."
By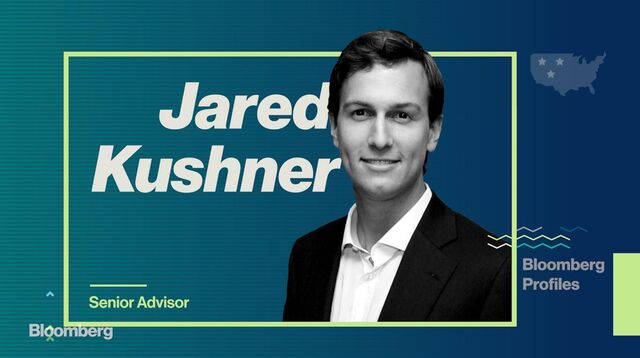 Four weeks after President Trump took office, his sons held a red-carpet event for their Trump International Golf Club in Dubai. Guests munched on quail eggs, tuna tartare, and spring rolls as a string orchestra played Vivaldi. Meanwhile, the Trump International Hotel in Washington was doing brisk business with foreign diplomats, and Trump's Mar-a-Lago Club in Florida doubled its membership fee. "The stars have all aligned," Eric Trump told the New York Times, ignoring concerns over conflicts of interest. "I think our brand is the hottest it has ever been."
But in the four months since the deal-seeking Trumps took over the White House, another narrative has become evident. Rather than jumping at the chance to do deals with the Trumps, many officials and private businesses are avoiding partnering with them precisely because of the scrutiny produced by their position. "Everyone was so worried about influence," says David Scott Sloan, co-chair of Holland & Knight LLP's national private wealth practice. "Now they're so worried about the appearance of influence that they're not doing business."
Among the list of lost deals is the Trump Organization's plan for a Dallas hotel that fell apart amid revelations that its proposed partner, Mike Sarimsakci, has a controversial history and Middle Eastern investors. Previous Trump partners have had questionable track records, but the fallout tended to come after contracts were signed. Deutsche Bank AG has had trouble restructuring more than $300 million in debt personally guaranteed by the president. In the past three months, the real estate company of the family of Jared Kushner, Trump's son-in-law, has seen talks for three major projects quashed amid media scrutiny.
In May, Kushner's sister Nicole Meyer began a four-city tour of investment conferences in China hoping to raise tens of millions of dollars for a Jersey City project. Journalists highlighted the entanglement risks, prompting Kushner Cos. to apologize and then withdraw its employees from the tour, though third parties continued without them. So far, no one in China has invested in the project.
Earlier, the Kushners' plans to redevelop their troubled Manhattan office tower at 666 Fifth Ave. with China's Anbang Insurance Group Co. fell apart amid reports that a refinancing agreement included unusually favorable terms for the family. Deals in liberal-leaning Jersey City have been complicated as Charles Kushner, Jared's ex-convict father and chairman of Kushner Cos., has seen his goodwill eroded by Trump's anti-immigrant politics. "From the standpoint of risk management, this is an administration leaping from one scandal to the next, and they tend to be getting worse," says James Cox, who teaches corporate and securities law at Duke University. As the chaotic first months of the administration have unfolded, Cox says the incentive to do business with the families has diminished. "You think, Maybe there's just not enough money in it for us. You wonder what this guy will do in his next tweet that could actually jeopardize you."
Jersey City Mayor Steven Fulop was once a Kushner family ally. But he recently announced his opposition to their public financing request for the luxury tower that Meyer pitched to Chinese investors, One Journal Square. In 2015 state and local officials lined up more than $90 million in tax breaks and bonds for the family for that same project. Most of those are gone now. The Kushners also suddenly quit their pursuit of a 95-acre development site in Jersey City called Bayfront.
Brigid Harrison, a professor of political science and law at Montclair State University, says it's a political reaction to an unpopular president. "From Charlie Kushner's perspective, this is a business that he developed well before Mr. Trump had any intention of running for office," she says. "In some ways, I sympathize with him. He didn't ask to be the father of the first son-in-law."
Some argue the families have only themselves to blame. Ethics groups have widely complained that the way the Trumps and Kushners distanced themselves from their businesses is inadequate and is precisely what's causing the problems. Trump put his two grown sons in charge of the businesses, and Eric has said he plans to update his father regularly on how things are going. Walter Shaub Jr., director of the U.S. Office of Government Ethics, describes the arrangement as "meaningless from a conflicts-of-interest perspective."
Jared divested many of his assets into trusts for the tightknit Kushner family. Critics feared businesses would jump at the chance to cut deals with the Trumps and the Kushners, two of the most powerful families in the U.S. But many appear uncertain. "This is uncharted waters, where you have a businessperson who is still in business, and his name is on the business, and he's sitting in the Oval Office," says Sloan of Holland & Knight. "Nobody knows what to do with that."
Of course, there have been successes, and in the end they may outweigh any failures. Chinese and Mexican regulators have approved Trump trademarks, and the U.S. General Services Administration has said Trump's D.C. hotel lease is valid despite a ban on elected officials from holding the lease to a federal building.
Larry Noble, general counsel of the Campaign Legal Center, a nonprofit that advocates for strong enforcement of campaign finance laws, cautions against reading too much into the recent spate of failed deals. Because both the Trump and Kushner family businesses are privately held, it's impossible to know the true extent of influence-peddling taking place. "We're all dealing on anecdotal evidence. None of this is public," Noble says. "Are these projects falling apart because of concerns about the appearance of dealing with the family and potential ethics issues? Or are they falling apart because they're just not good projects?"
The bottom line: Investors are beginning to avoid partnering with Trump family businesses because of the added scrutiny.
Before it's here, it's on the Bloomberg Terminal.
LEARN MORE