China Home Surge Moderates After More Property Curbs Imposed
Bloomberg News
Values gained in 58 cities in April, compared with 62 in March

Sales growth tapered off, growing at slowest since March 2015
China home-price growth eased last month after authorities imposed stricter restrictions on property purchases.
New-home prices, excluding state-subsidized housing, gained last month in 58 of the 70 cities tracked by the government, compared with 62 in March, the National Bureau of Statistics said on Thursday. Prices fell in eight cities and were unchanged in four, the data showed.
Chinese authorities stepped up curbs in a string of large cities last month to rein in prices, following a resurgence in demand the previous two months as buyers tried to get in ahead of further restrictions. Chengdu, the provincial capital of Sichuan, last month raised down-payment requirements for second properties, having initially introduced curbs at the end of March.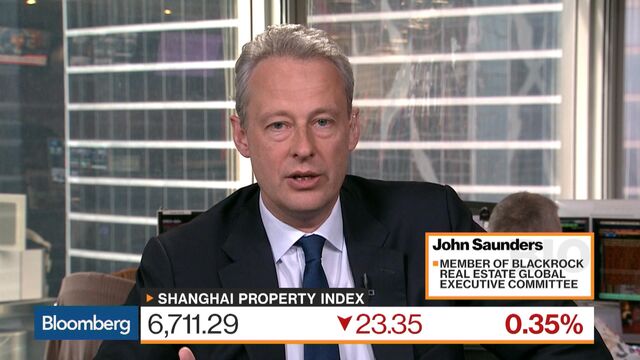 Home sales also tapered off last month. New home sales by value rose 8 percent to 855 billion yuan ($124 billion) from a year earlier, the smallest gain since March 2015, according to Bloomberg calculations based on data released Monday by the National Bureau of Statistics.
"This round of property tightening has become stricter than the last one," said Liu Feifan, a Shenzhen-based analyst at Guotai Junan International Holdings Co. "More and more cities strictly capped selling prices, buying restrictions were intensified to the harshest ever, and new forms of tightening emerged, such as banning residents reselling apartments within" two or three years, Liu said.
City Prices
New home prices in Shenzhen, the nation's hottest market early last year, were unchanged in April from March, snapping six months of decline, the data showed. Price growth slowed to 0.2 percent in Beijing after the local government increased down-payment requirements for second-home buyers and clamped down on residential purchases under company names.
Prices in Shanghai fell 0.2 percent. The city on Wednesday said it has stopped approving commercial property projects being redesigned for residential use, a substitute for buyers ruled ineligible to buy traditional dwellings.
Price declines were more evident in second-tier cities, where local authorities followed top hubs in unveiling curbs. Among the 12 cities where prices declined or remained unchanged from March, eight were provincial capitals and second-tier municipalities. Prices fell 0.3 percent in Nanjing, 0.1 percent in Tianjin and 0.2 percent in Hefei.
The housing market's momentum is "slackening" under tighter purchasing policies and mortgage quotas, Oscar Choi, a property analyst at Citigroup Inc. in Hong Kong wrote in a May 15 report. "We expect national sales weakness to be more evident from May."
Year-on-year, new-home prices rose in 69 cities last month, compared with 68 in March, the data showed.
— With assistance by Emma Dong
Before it's here, it's on the Bloomberg Terminal.
LEARN MORE