At Mary Barra's GM, It's Profit Before All Else
She has ditched five international markets, including Russia, Europe, and India, in favor of more lucrative locales.
By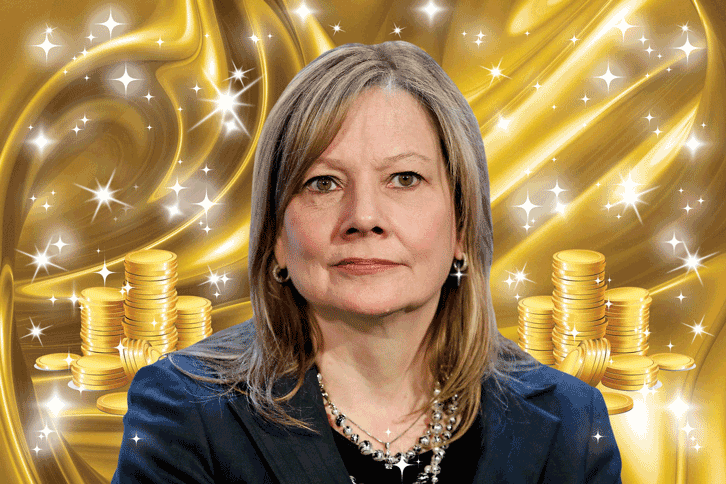 Last summer, General Motors Co. Chief Executive Officer Mary Barra flew to the headquarters of General Motors India with a message the team didn't want to hear. She told Executive Vice President Stefan Jacoby, who runs the carmaker's international businesses, that a planned $1 billion investment in India might be a bad bet. Even if they could make money, profit margins on the small cars sold there could water down GM's earnings for years.
While scrutinizing the India operation over the next six months, GM President Dan Ammann received word that Peugeot SA CEO Carlos Tavares might be willing to buy GM's long-struggling Opel business. For Barra, that raised two important questions. First, if she was holding India to GM's profit targets, why should Europe get a pass, especially since Opel had been losing roughly $1 billion a year since 1999? Second, she began wondering whether India was truly so different from other emerging markets, which require billions of dollars in investment just to sell small cars that generate slim profits.
By April, Barra had a deal to sell Opel to Peugeot. She also decided not only to scrap the $1 billion investment in India but to stop selling Chevrolet models in the market altogether. Using the same logic, the sharp-penciled engineer-turned-manager decided to pull out of South Africa as well. Including GM's exit from Russia in 2015, Barra has sold or closed 13 plants and walked away from five markets boasting about 26 million in total vehicle sales annually since she became CEO of the No. 1 U.S. carmaker in 2014. "We're here to win," says Barra. "We aren't going to win by being all things to all people everywhere. It's not the right strategy."

Barra has come a long way since her rookie year as CEO, when she was bullied by Congress over GM's ignition recall and lampooned on Saturday Night Live. Today she's on pace to post record profits in 2017—even as rivals Ford Motor Co. and Toyota Motor Corp. are moving to lower investors' expectations—and pushing back against hedge fund boss David Einhorn's proxy challenge to add a second class of GM's stock that focuses on paying dividends. Barra's global restructuring isn't only a clean break from GM's history, it's a downsizing almost as big as the painful transformation the company underwent during its 2009 bankruptcy.
Barra says she's not interested in keeping GM in any market where it doesn't have a shot at fat profits. But a market that doesn't seem profitable today could turn out to be tomorrow's gold mine. Europe is about as large a market as the U.S. India is projected to become the world's third-biggest by 2021, according to researcher IHS Markit. And Russia, where she closed GM's only plant, is finally showing signs of a turnaround. Ford stuck it out in Russia with a $1.5 billion joint venture and saw sales there rise 93 percent in 2017's first quarter. In all, GM has given up close to 1.5 million vehicle sales annually from the abandoned locales.
The problem with all those markets is that profit margins either don't exist or are nowhere near what GM wants, Ammann says. The automaker is targeting 9 percent to 10 percent operating margins companywide by next decade, vs. 7.5 percent last year. GM's North American business already beats that, with more than 12 percent in the first quarter of 2017, and China managed 9.3 percent last quarter. But the company's international operations division, which excludes China and Europe, lost about $800 million last year.
When Ammann was chief financial officer from 2011 to 2014, GM installed a system to track the profits of every model in every market. In India, automakers sold almost 3 million cars last year. But GM has just a 1 percent market share, and the cars delivered very little profit, he says. "In the places where we decide to put resources, we want to win," says Ammann. "In others we find a way to release resources or exit."
Ammann likens what GM is doing to General Electric Co. during the storied tenure of former CEO Jack Welch, who wanted his company to be one of the top two players in every business it operated in. GM is trying to apply that discipline even to emerging markets—despite all the talk among management gurus about the importance of maintaining beachheads in the so-called BRIC countries, meaning Brazil, Russia, India, and China. One reason: Barra just doesn't buy the notion that selling in all the emerging markets is a requisite for success.
"She's absolutely right," says Maryann Keller, an auto analyst who has written books on GM. "Who cares about being global? The automakers have chased these victories for years, and many of them were Pyrrhic."
Barra has two big reasons to free up capital by exiting weak markets. One is the new technologies threatening to remake transportation that require massive investment. The other: GM's stock price has been lingering all year just $1 above its 2010 IPO price of $33. Because of dual-class stock or concentrated shareholdings, both the Ford family that controls Ford and the Toyoda family that runs Toyota have the clout to fend off activist investors. Barra has no such defense. Twice since taking the job in early 2014 she's had to deal with activists. Currently she's in a proxy battle with Greenlight Capital Inc. founder Einhorn, who's pitched shareholders on a plan to create two classes of shares, one paying dividends and another offering capital appreciation. GM's board has rejected the proposal, and stockholders will vote on it in June.
GM's defense has been to tout its financial performance. The automaker made more than $12 billion in North America before taxes last year, compared with $9 billion for Ford. GM makes almost double what Ford makes in China. Ford pulled back on its profit guidance twice last year. And while Toyota said on May 10 that it may see profits decline for a second consecutive fiscal year, GM is forecasting that it might beat last year's record of $6.12 a share by as much as 5 percent.
But with its share price static and Einhorn maintaining his assault, GM is intent on eliminating costs. Ammann says basic moves such as having more cars use the same parts and engines have helped GM boost its 2018 cost-cutting target by $1 billion, to $6.5 billion. He also says GM may be able to reduce its planned $5 billion investment in small cars for Mexico, China, and South America by about $2 billion, thanks to smarter engineering of the cars.
To keep profits high, GM has pulled back from low-margin businesses including selling cars cheaply to rental fleets. Through April, GM had sold 11 percent fewer rental cars than at this time last year and trails Ford, Nissan Motor Co., and Fiat Chrysler Automobiles NV in that business, according to Keller. Instead, Barra wants to invest in higher-profit models such as Cadillac. Industrywide, luxury cars make up only 10 percent of global sales but about one-third of auto industry profits. GM has a tiny portion of the luxury market, Ammann says, but sees an opportunity to use Cadillac to grab a bigger piece. The vintage brand's sales rose 11 percent last year, when it sold more than 300,000 cars for the first time since 1986.
Barra predicts that eventually the industry will see profits in electric vehicles and autonomous driving. But it will require plenty of investment to be a leader in these areas. Given all the competition from traditional automakers and interlopers such as Tesla, Google's Waymo unit, and possibly even Apple, she says losing money chasing overseas car markets would be a diversion GM can't afford to indulge.
There's an added benefit to chopping laggard businesses, Barra says: GM's culture was notoriously tolerant of losers, and her recent cutting of the chaff has gotten the attention of the troops. Says Barra: "It has driven accountability, because the team knows we're serious."
The bottom line: GM CEO Barra has ditched five international markets, including Russia, Europe, and India, in favor of more profitable locales.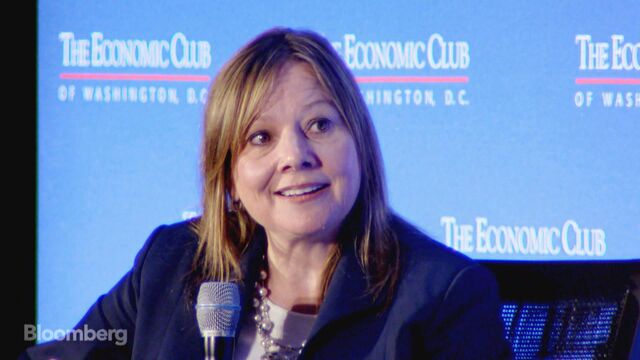 Before it's here, it's on the Bloomberg Terminal.
LEARN MORE