politics
Senate GOP Won't Back Trump's Deep Spending Cuts, McConnell Says
By
Congress routinely ignores presidential budgets, he says

Foreign aid, opioid spending worth fighting for: GOP leader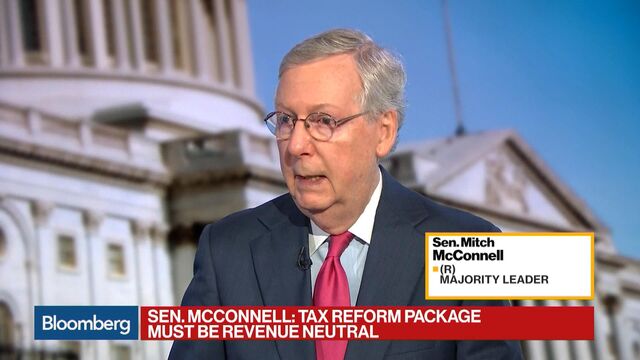 President Donald Trump's proposal for $54 billion in domestic spending cuts in the next fiscal year reflects priorities that "aren't necessarily ours," and he can expect a Republican-led Senate to make changes, Senate Majority Leader Mitch McConnell said Tuesday.
"It will be a process of negotiation," the Kentucky Republican said in an interview with Bloomberg News. "We haven't paid a whole lot of attention to any president's budget since I've been here."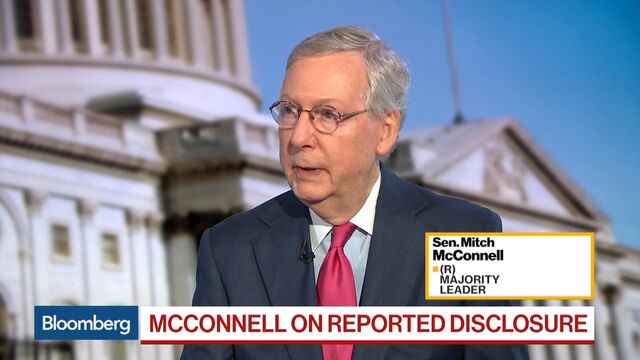 Trump is scheduled on May 23 to release details of his request that seeks steep cuts to almost every domestic department. McConnell said the first step he'll take is to try for a bipartisan agreement on how much money to spend next fiscal year, a necessity in a Senate that Republicans control with 52 votes but where 60 votes are needed to advance legislation.
"The Democrats aren't irrelevant in the Senate, and they won't be on this," he said. An agreement on a total could lead to a compromise similar to the one reached this month when Congress passed a $1.17 trillion spending bill that averted a government shutdown this fiscal year, said McConnell.
That deal boosted defense spending while ignoring the White House's proposed $18 billion in cuts for the environment, health care and other domestic needs.
State Department
McConnell said he expects the Republican-led Congress to also ignore Trump's requests to cut foreign aid and State Department funding in fiscal 2018, which begins Oct. 1. He said Congress will "fully fund" legislation passed last year to address the nation's opioid-addiction crisis and to streamline the development and approval of new drugs by the National Institutes of Health and the Food and Drug Administration.
Trump's proposed cuts for the State Department and Agency for International Development are a particular concern, McConnell said, arguing that diplomacy is less expensive than military spending.
Those proposed reductions are "highly unlikely," McConnell said. "I think the diplomacy part of what we do overseas is a lot cheaper than the use of the military and frequently has a pretty good return on investment."
No president in recent memory has proposed such austerity to non-defense programs -- with Trump's proposed cuts averaging more than 10 percent before inflation.
Republicans including Representative Hal Rogers of Kentucky, a senior appropriator, blasted Trump's initial plan in March. Rogers criticized many of the proposed reductions at the time as "draconian, careless and counterproductive."
Before it's here, it's on the Bloomberg Terminal.
LEARN MORE