Temasek's Fullerton Says Traders Mispricing Fed Rate Hikes
by
Fed likely to move twice this year, Ong says; market sees once

Fullerton favors Indian and Indonesian bonds for high yields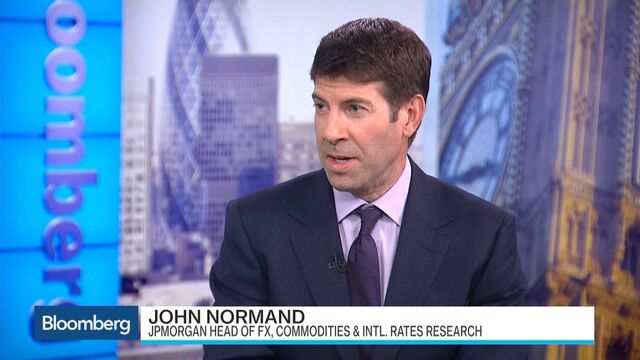 U.S. bond yields are set to rise as the market is underestimating how many times the Federal Reserve will raise interest rates in the next 12 months, according to Fullerton Fund Management, the asset manager owned by Temasek Holdings Pte.

The U.S. central bank will probably raise its benchmark two more times in 2017, said Ong Guat Cheng, senior vice president for fixed income at Singapore-based Fullerton. Futures traders are predicting just one more increase by year-end.
"Markets are pricing the longer-term rate hike trajectory too benignly, despite the Fed's guidance and firm economic data," Ong said in an interview this week. "With the Trump administration's proposed policy of tax cuts and increased infrastructure spending, the pace of U.S. growth could accelerate and potentially encourage the Fed to raise interest rates at a faster pace."

Ten-year Treasury yields are set to trade in a range of 2.20 percent to 2.60 percent this year, Ong said. The yield, which fell to a five-month low of 2.16 percent on April 18, was at 2.38 percent as of 6:02 a.m. in London on Friday.
Ong's comments echo those of other bond investors. Mark Kiesel, chief investment officer for global credit at Pacific Investment Management Co., said this week 10-year Treasury yields may climb to 2.75 percent to 3 percent over the "medium term'' as the Fed will probably raise rates twice more this year.
Boston Fed President Eric Rosengren called Wednesday for his colleagues to raise interest rates three more times this year, on concern that the central bank wasn't acting quick enough to prevent the economy from overheating.
Finding Protection
Fullerton favors high-quality Asian credits with "sound fundamentals," which are likely to provide protection in an environment of rising rates, Ong said. The manager also favors local-currency debt in Asian nations where reforms are taking place as they will provide a "higher buffer against rising Treasury yields." These include Indian and Indonesian bonds, which offer among the highest yields in Asia, she said.
Fullerton, which is fully owned by Temasek, managed S$16.5 billion ($11.7 billion) in assets at the end of March.
Investors are unlikely to price in a rapid reduction of the Fed's balance sheet, and this will limit how much bond yields will rise, Ong said. U.S. policy makers have been discussing how to begin shrinking the central bank's $4.5 trillion in bond holdings, and have said they intend to release a plan this year. The Fed ended its policy of large-scale debt purchases known as quantitative easing in 2014.
'Gradual Manner'
"The Fed is likely to proceed with policy normalization in a gradual manner with both rate hikes and the unwinding of QE, the latter of which we expect to take effect only towards the end of 2017," Ong said. "Furthermore, the Fed is likely to continue with the partial re-investment of maturing bonds, rather than to cease the re-investment altogether."
The reduction of the Fed balance sheet will lead to a lower share of Treasuries held by the central bank and result in a higher term premium, Ong said. The term premium is a measure of the extra compensation investors demand to hold longer-term instruments instead of rolling over a series of short-dated obligations.
The Fed kept rates on hold at its May 2-3 meeting, making it clear it wasn't discouraged by weak first-quarter growth, which it described as "transitory," and noting the labor market had strengthened while inflation was seen rising to the 2 percent target.
Before it's here, it's on the Bloomberg Terminal.
LEARN MORE