NASA Study Warns Against Putting Crew On Huge Rocket's First Flight
A review ordered by the Trump administration finds costs and scheduling problems.
By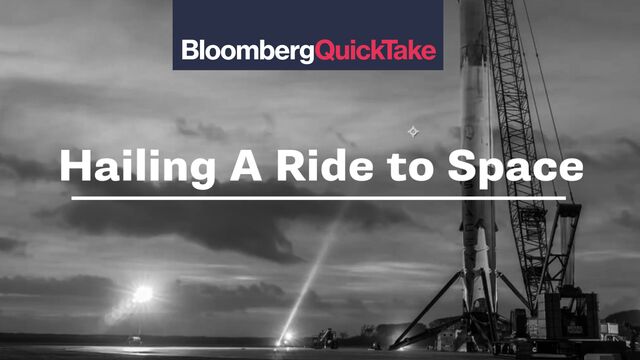 A NASA working group has concluded after a two-month review that sending astronauts on the first flight of its massive new rocket wouldn't be feasible due to the immense costs of safely accommodating a crew on the planned 2019 mission, the first step in America's return to human space exploration.
The Trump administration has expressed a desire to quickly restart the manned spaceflight program. But with rare exception, NASA tests rockets first without astronauts, given the huge risks associated with space vehicles.
Rockets in the early years of space flight were unreliable in test phases and sometimes blew up on the pad or shortly after liftoff. Even today, such disasters occasionally strike private rocket firms such as Orbital ATK Inc. and Elon Musk's SpaceX. Despite tremendous advances, rocket science retains its reputation as a notoriously risky endeavor.
NASA's acting administrator, Robert Lightfoot Jr., requested the study in mid-February. The group determined relatively quickly that changing the existing strategy would likely cost several hundred million dollars and disrupt schedules for the Space Launch System (SLS) rocket and new Orion Multi-Purpose Crew Vehicle.
The group's consensus was formally announced Friday. 

"Any time you are trying to rapidly add capabilities, you are asking for trouble in a system like this," said Casey Dreier, director of space policy at The Planetary Society, which lobbies for greater funding of space science and exploration. "Changing the plans midstream is where you start to incur cost that is not commensurate with your return.
"You're working with these massive programs that are spread out and integrated over multiple centers and supply chains," Dreier said. "Changing that just throws things into chaos."
The SLS program is the centerpiece of NASA's effort to send humans into the solar system, starting with the first manned mission beyond Earth orbit in a half century. The Space Launch System is the largest rocket in NASA history, similar in size to the Saturn V rockets used in the Apollo program but offering far more thrust. Ultimately, NASA envisions sending humans to Mars.
Beyond the question of whether to fly astronauts aboard the first flight, NASA has been struggling with delays and development problems on both Orion and the behemoth SLS, which was initially scheduled to fly last year. That mission was later moved to November 2018, although a Government Accountability Office report issued last month found that date unrealistic; the rocket's first exploratory mission, EM-1, is now seen as occurring by 2019 at the earliest—without any crew aboard.
The EM-1 mission is designed to send the Orion on an orbit beyond the moon. A second flight with crew, called EM-2, is scheduled as an eight-day journey around the moon in 2021, although industry observers expect that time frame to slip.
To include astronauts in the first launch, the Orion capsule would require life support and a fully working launch abort system, which is designed to help the crew capsule escape a failure. Such a shift would have incurred significant expense and delays.
Sending astronauts into space on the first flight of the SLS and Orion would have marked a radical departure from NASA practice, given that the agency has typically first flown new vehicles into space without crew. The Space Shuttle Columbia's first flight, in April 1981, was the first and only time NASA has sent a new craft into space with astronauts. (An earlier shuttle test model, Enterprise, wasn't designed for space and flew only in the atmosphere.)
"With space, it takes a lot of time to do stuff because space is actively trying to kill you, every second, and there's never enough budget," Dreier said.
"Cost is not the [main] problem, it's just that NASA doesn't do things that way," said Lori Garver, the agency's deputy administrator from 2009 to 2013, citing the risks to human life. "They fly them first." In February, William Gerstenmaier, associate administrator of the agency's Human Exploration and Operations Mission Directorate, said NASA probably wouldn't put a crew on the first flight if it couldn't be done by 2019.

Apart from the tight development schedules, Mother Nature has also dented NASA's plans. In early February, a tornado struck NASA's Michoud Assembly Facility in New Orleans, where the SLS and Orion module are being built, damaging several buildings and hampering work on both vehicles.
The program has also had to contend with welding glitches on the SLS and a May 3 incident in which the dome of a liquid oxygen tank on the core stage was severely damaged during the manufacturing of test hardware. NASA and Boeing Co. are investigating the mishap, which was first reported May 10 by NASA Watch, a site that covers the agency. 
The SLS and Orion programs have both enjoyed deep support from Congress, which in recent years has allocated more funds for each than NASA has requested. The SLS-Orion program's estimated cost stands at $23.8 billion, including $2.8 billion for launch infrastructure being developed at Cape Canaveral, Florida.
A crunch to make the Orion module astronaut-worthy on its first flight would have also collided with other White House budget priorities, many of which will cost tens of billions of dollars: a wall on the Mexican border, an infrastructure-renewal plan, and a large increase in U.S. military spending.
A 2018 budget "blueprint" from the Trump administration suggests a $19.1 billion NASA budget, including $3.7 billion for continued SLS and Orion development. The plan amounted to an overall cut of about 1 percent.
In the recent budget compromise to fund the government until October, Congress allocated NASA about $19.7 billion.
Quotes from this Article
Before it's here, it's on the Bloomberg Terminal.
LEARN MORE