politics
Merkel Says France Needs German-Style Renewal as Macron to Visit
By and
'France can do it, too,' German chancellor says of reforms

Macron due in Berlin on Monday after presidential inauguration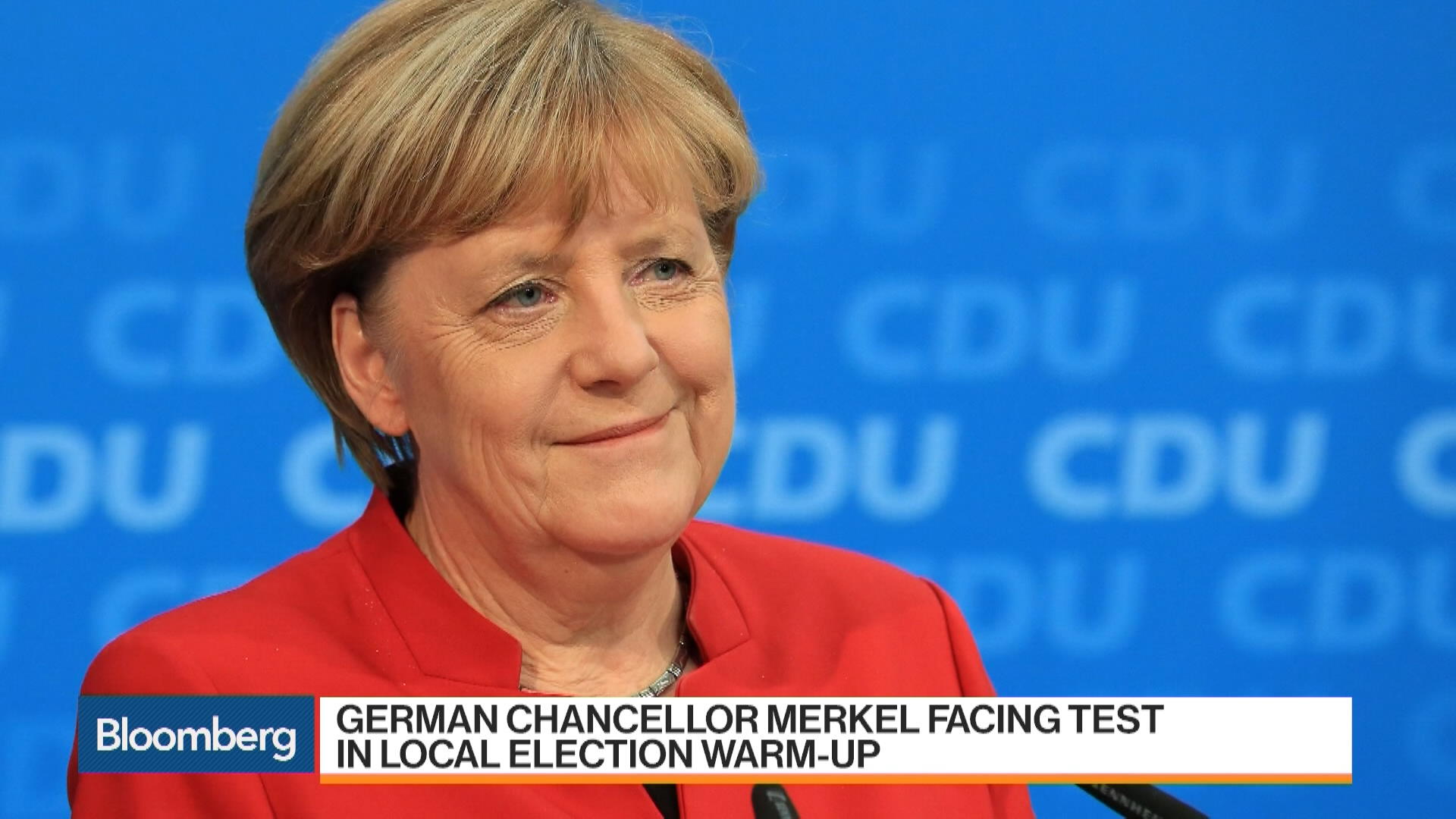 Chancellor Angela Merkel said Germany's economic overhaul more than a decade ago could be a model for Emmanuel Macron, setting the tone for his visit to Berlin a day after his inauguration.
Merkel and German Finance Minister Wolfgang Schaeuble have been suggesting or reviving a range of proposals for strengthening the euro area since Macron, running as a pro-European independent, won the French presidency on May 7. He will visit Berlin on Monday for his first meeting with Merkel as president, according to a German government statement Friday.
Seeking to seize the moment after publicly backing Macron over nationalist candidate Marine Le Pen, Merkel said Germany's economy pulled ahead of France after a labor-market overhaul under former Chancellor Gerhard Schroeder starting in 2003.
"Germany and France were almost level in terms of economic performance until then," she said on a panel in Dusseldorf late Thursday. "It's not that Germans are somehow better. That means that France can do it, too."
Merkel also revived a proposal for a separate euro-area budget that countries could tap to offset the pain of economic reforms.
"We could provide funding beyond what we already have to help these countries temporarily," she said. "I'll talk with Macron about how we can strengthen the euro zone and how we can carry out reforms that have a quick impact on the labor market."
Schaeuble said he agrees with Macron that Europe's currency area requires financial transfers, though the scope of such rebalancing would require national approval, according to an interview with Der Spiegel magazine published Friday.
To strengthen the 19-nation currency area, Schaeuble also is proposing to give the European Stability Mechanism rescue fund greater powers to act as a kind of European monetary fund that polices national governments. "Those are ideas we have to develop further," Merkel said Thursday.
Before it's here, it's on the Bloomberg Terminal.
LEARN MORE