Retail
J.C. Penney Is Having a Serious Wardrobe Malfunction
The retailer's CEO is pessimistic that its core business will grow any time soon.
By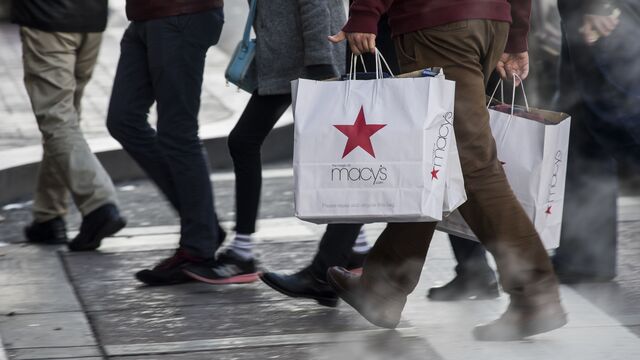 J.C. Penney has a fashion problem.
All clothing categories at J.C. Penney–men's, women's, and kids–posted negative comparative store sales for the quarter. Each fared worse than the retailer's overall comp sales for the quarter, which fell 3.5 percent.

Chief Executive Officer Marvin Ellison said he has "no great optimism" that the retailer can swing apparel sales into the black, though he noted improvements in the activewear and dress categories, which he said will make up a larger portion of its apparel business going forward.
Weak sales were a common theme across the board for department stores this past quarter, part of a broader trend as physical retail buckles under the weight of e-commerce. Rivals Macy's Inc., Kohl's Corp., and Nordstrom Inc. each reported disappointing sales numbers. One-time department store behemoth Sears Holdings Corp. recently acknowledged "substantial doubt" about its own future. Meanwhile, another wave of store closings is hitting numerous retailers this year: Around 140 J.C. Penney stores will close at the end of July.
Nevertheless, J.C. Penney Co. Inc. is trying to turn things around. It's expanding a partnership with cosmetics giant Sephora, a strong brand that helps draw shoppers into stores, and its appliance and fine-jewelry businesses continue to grow. The company also sells a wide variety of fashion items at its stores and online, from swimsuits and casual t-shirts to blazers and evening wear. It sells such clothing labels as Liz Claiborne, Dockers, and St. John's Bay. 
Ellison's strategies did help J.C. Penney post its first profit since 2011 last fiscal year, but the clothing issues continue to hamper progress. Women's apparel is the retailer's largest category, accounting for 24 percent of total net sales in fiscal 2016. While there is good news for some categories, the overall picture looks dark.
"It is critical for us to improve the performance of the apparel segment," said Ellison. "And although our overall apparel business struggled in the first quarter, we were encouraged by the strong customer response to our now-trending items in women's."
Neil Saunders, a retail analyst at GlobalData Plc, wrote clients Friday that, for J.C. Penney, "the area in most desperate need of attention is fashion." He added however that J.C. Penney is moving in the right direction: "Spring collections showed some signs of improvement, but there is much more work to do here if JCP is to turn this into a winning category."
Ellison reaffirmed his commitment to the apparel business, but went on to say that "we also have to ramp up these other businesses so that we can have more balance across the entire chain." 
Before it's here, it's on the Bloomberg Terminal.
LEARN MORE