politics
Eastern EU Members Argue Bloc Still Needs Fixing After Brexit
By
Visegrad group officials say Brexit not a cause of EU's ills

Officials says EU approach to Brexit talks is right one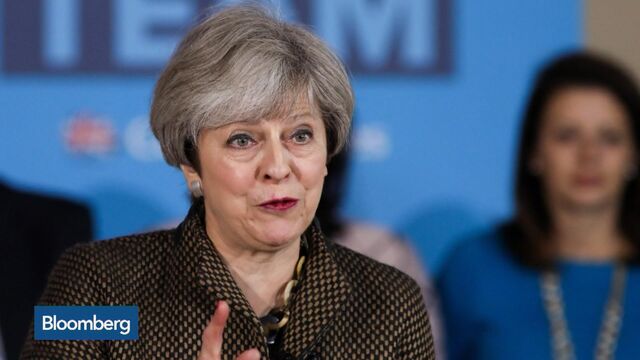 Follow @Brexit for all the latest news, and sign up to our daily Brexit Bulletin newsletter.
The European Union must not use Britain's withdrawal as an excuse to avoid fixing the bloc's flaws, policy makers from the east of the region said.
Ministers with responsibility for EU affairs from the four countries which compose the so-called Visegrad group used a panel in London to warn against blaming Brexit as the reason for the EU's ills.
"The Brexit referendum was not the cause but rather the result of problems within the European Union," said Hungary's Szabolcs Takacs at an event organised by the Chatham House think tank. "This is what we can't ignore."
Formed in 1991, the group that also includes the Czech Republic, Poland and Slovakia, potentially carries a powerful voice in the Brexit talks and any subsequent effort to revamp the European Union. Its members view the U.K. as an ally on topics such as defense and worry its departure will mean decision-making power will flow towards Germany and other large countries.
"The balance of power will go to the bigger members of the bloc," said Takacs. "Germany and France if joined by Malta and Belgium can block legislation."
Slovakia's Ivan Korcok noted that countries such as his which joined the EU in 2004 have only ever been a member of a bloc in "permanent crisis management" and that governments must plot a route from the "negative spiral of crisis."
'All of Us'
Konrad Szymanski of Poland warned against allowing a "multi-speed" Europe in which euro-area members were encouraged to integrate faster than those in the EU which do not share the common currency. "All of this is based on a perception that a divided EU would be more efficient,'' he said. "It is an absolutely false presumption."
The officials nevertheless united in backing the EU's approach to the Brexit negotiations, denying that Germany and France were taking the lead in enforcing a bill on the British and refusing to discuss trade until the divorce was settled.
"The general mandate is good enough," said Jan Kral of the Czech Republic. "It reflects all the priorities."
They still urged a swift start to the negotiations in the hope that would mean future relations between the EU and U.K. could be discussed sooner. Talks aren't expected to start until after Britain's June 8 election.
"What we need at this moment is to really start negotiations," said Korcok. "The shorter the period before we start, the better for all of us."
Before it's here, it's on the Bloomberg Terminal.
LEARN MORE