Secretary of State spoke at Arctic Council meeting in Alaska

'We're not going to rush to make a decision,' Tillerson says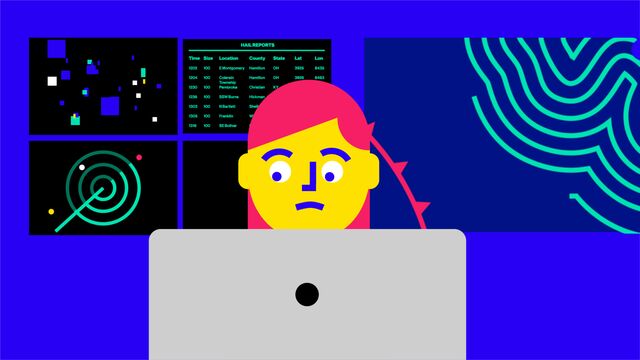 U.S. Secretary of State Rex Tillerson told representatives of Canada, Russia and other nations with Arctic territory that the U.S. needs time to develop its climate policy but is listening to other nations' concerns.
"We are appreciative that each of you has an important point of view, and you should know that we are taking the time to understand your concerns," Tillerson said in remarks Thursday at the Arctic Council Ministerial meeting in Fairbanks, Alaska. "We're not going to rush to make a decision."
The former head of Exxon Mobil Corp. also joined other members of the eight-nation Arctic Council in issuing a joint statement citing the landmark Paris climate accord and calling for global action to reduce greenhouse gases.
The moves by Tillerson are a departure for a U.S. administration that's questioned the existence of global warming and vows to put "America First." President Donald Trump, who has called global warming a hoax, has moved aggressively to unravel programs that reduce emissions, saying the policies hobble U.S. economic growth. Last month, U.S. Energy Secretary Rick Perry refused to endorse a statement following a Group of Seven meeting after ministers from Canada, Germany and other nations insisted on including references to climate change.
Global Pressure
Jake Schmidt, who directs the Natural Resources Defense Council's international program, said Tillerson's pledge to listen to other nations underscores the pressure the White House is under from the international community to stay in the Paris climate accord.
"It's a reflection of the fact that governments are reaching out to the Trump administration and expressing concerns about the potential of a U.S. withdrawal," Schmidt said. "Tillerson is saying 'We hear you. Your messages are penetrating into the White House.' "
Tillerson's appearance in Alaska came two days after the White House said Trump would postpone a decision over whether to pull out of the landmark Paris climate accord until after he meets world leaders at the Group of Seven summit later this month. Tillerson is among those advocating for the U.S. to remain part of the agreement, brokered in 2015 by more than 190 nations.
"We are currently reviewing several important policies, including how the Trump administration will approach the issue of climate change," Tillerson said Thursday during his remarks to the Arctic Council, which also includes Finland, Denmark, Iceland, Norway, and Sweden. "We're going to work to make the right decision for the United States."
Language Debate
Tillerson also called for vigilance in protecting the Arctic's "fragile environment." The U.S. will continue to be an active member of the council, he said.
"The Arctic region has been facing unprecedented change and challenges," Tillerson said.
Initially the U.S. objected to references to climate change, renewable energy and United Nations sustainability goals in an early draft of the joint statement, said Rene Soderman, senior adviser for Arctic cooperation at the Ministry of Foreign Affairs of Finland. The council reworked the wording and convinced the U.S. to accept the changes.
"We were able to push the U.S. back as much as possible," Soderman said.
Before it's here, it's on the Bloomberg Terminal.
LEARN MORE