Your Evening Briefing
Here are today's top stories
Bloomberg News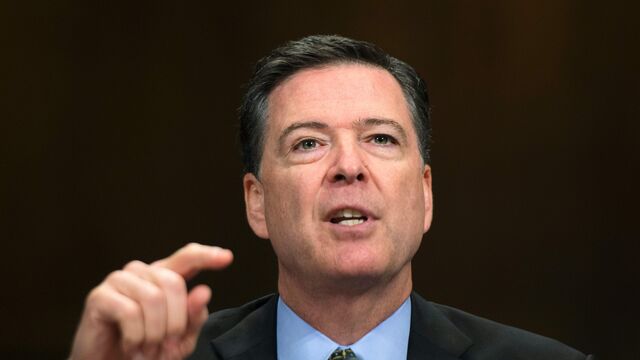 Want to receive this post in your inbox every afternoon? Sign up here.

President Trump's sudden axing of FBI Director James Comey caught everyone—including Comey—off guard. Now comes the fallout. In the first White House briefing since his firing, Deputy Press Secretary Sarah Sanders said Trump had been considering letting go of Comey "since the day he was elected". The Justice Department is already holding interviews for an interim replacement, while Senate Republicans have closed ranks behind the President, rejecting calls for a special prosecutor to investigate Russia's meddling in the U.S. election. The future of the Russia probe is more uncertain than ever.—Katie Robertson

What Wall Street is saying about Comey's ouster. Wall Street is weighing whether the political fallout from the firing will kill any momentum the White House had for its economic agenda. The abrupt decision has investors questioning if the president's pro-growth, tax-cutting reforms will stall as the focus shifts to why Comey was dismissed amid probes into possible Russian ties to Trump's campaign. 
Snap misses forecasts in its debut earnings report after a March IPO, and the stock tumbled 21 per cent. The Snapchat app added fewer users than projected in the first quarter. Revenue also fell short of analysts' estimates. Snap is working to prove that it can attract a dedicated young audience in the competitive social-messaging market, justifying a market value of almost $27 billion.
Tesla's solar roof is finally ready for you to buy. The company has begun taking $1,000 deposits for its solar tiles to be delivered by summer. The pricing is cheaper than expected and could prove transformative for the U.S. solar market. Roofing a 2,000 square-foot home in New York state—with 40 percent coverage of active solar tiles and battery backup for night-time use—would cost about $50,000 after federal tax credits and generate $64,000 in energy over 30 years, according to Tesla's website calculator.
The Kushner family abandons plans to buy New Jersey site. The family of Jared Kushner, President Trump's son-in-law, has faced pressure over potential conflict-of-interest concerns, especially after a controversial pitch to investors in China. A company spokesman told Bloomberg News the Kushners are no longer pursuing the project.
The Eurocrat who makes corporate America tremble. EU Competition Commissioner Margrethe Vestager has driven investigations of Apple, Amazon, McDonald's, and Starbucks—and she still has two and a half years remaining in her term. Large American multinationals aren't used to being stymied overseas, and Vestager's consistent readiness to face off against them has provoked a startled fury.
The highest paid executives of 2016. In a year when tech leaders again seized the top spots among America's best-paid CEOs, a scion of Goldman Sachs stood out. John Weinberg, who left the bank in 2015, reaped a $124 million sign-on deal with Evercore the following year, helping him to crack the ranks of the Bloomberg Pay Index.
Sibling rivalry erupts into $160 million art auction showdown. The world's two largest auction houses are vying to sell separate collections of contemporary art from two feuding sisters—at virtually the same time. The daughters of real-estate mogul Jerry Spiegel and his wife Emily each inherited half of the family's art collection, which includes work from the likes of Jean-Michel Basquiat and Jeff Koons. For the dueling auctions this month, one chose Christie's and the other, Sotheby's. The companies expect the works could sell for more than $160 million, the two largest art consignments of the bellwether spring auction season.
Quotes from this Article
Before it's here, it's on the Bloomberg Terminal.
LEARN MORE