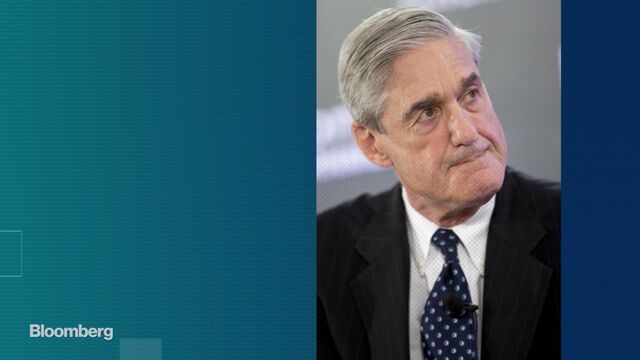 The criminal probe into Russia's interference in the 2016 U.S. presidential election underwent a personnel shakeup. With the U.S. attorney general self-sidelined, and a new director of the Federal Bureau of Investigation close to winning Senate confirmation, a makeshift lineup of law-enforcement officials has been overseeing an inquiry that has implications for American foreign policy, American politics and the Trump presidency. There have been calls to shake up Congress's investigations as well, perhaps by creating an independent commission like the one that investigated the Sept. 11 terror attacks.
1. Who's in charge of the federal probe now?
Robert Mueller, a former FBI director, was called back into service as special counsel to oversee the probe. He was selected by, and answers to, the deputy attorney general, Rod Rosenstein. That's because Rosenstein's boss, Attorney General Jeff Sessions, recused himself, having come under fire for not telling Congress about his contacts with the Russian ambassador to the U.S. during Trump's campaign. At the FBI, which is part of the Justice Department, Trump's firing of James Comey made his deputy, Andrew McCabe, the acting director. Trump's nominee to lead the bureau, Christopher A. Wray, will take over if and when he is confirmed by the Senate.
2. What's a special counsel?
Since 1999, the Justice Department has had the authority to appoint a "special counsel" from outside government -- "a lawyer with a reputation for integrity and impartial decision making" -- to take over an investigation that poses a conflict of interest for the department. The special counsel position was designed to answer to the attorney general, so it isn't fully independent, but it's supposed to "not be subject to the day-to-day supervision of any official of the department."
3. Is a special counsel different than an independent counsel?
Yes. Investigations into Bill Clinton's finances and personal behavior, and into the Iran-Contra affair -- the secret effort under President Ronald Reagan to aid right-wing guerrillas in Nicaragua with money raised from the sale of arms to Iran -- were handled by "independent counsels" (called "special prosecutors" until 1983). Quite independent from the Justice Department, they were chosen by a panel of three judges appointed by the chief justice of the U.S. Supreme Court, after an attorney general declared a need to bring in someone from outside government, and could be fired by the attorney general only for "good cause." But that position doesn't exist anymore; the law authorizing it was allowed to expire in 1999.
4. Have special counsels been appointed before?
Attorney General Janet Reno appointed John Danforth as special counsel in 1999 to investigate the FBI's 1993 raid on the compound of the Branch Davidians religious group in Waco, Texas, which left at least 76 dead. Danforth found no evidence of misconduct by federal law enforcement. In 2003, after Attorney General John Ashcroft recused himself from investigating who had leaked the identity of a CIA agent, his deputy -- Comey, coincidentally enough -- gave the case to a special counsel, Patrick Fitzgerald, the U.S. attorney in Chicago. That probe ended with Fitzgerald bringing charges against Scooter Libby, chief of staff to Vice President Dick Cheney.
5. What's an independent commission?
In addition to the criminal probe that Mueller takes over, there are also multiple fact-finding investigations of the 2016 presidential election by permanent committees of the U.S. Congress. There have been calls, from inside and outside the government, to instead create a bipartisan independent commission, appointed by leaders of both parties in Congress, to lead that line of inquiry. Another option would be creating a select committee, one made up of members of Congress chosen specifically for the task. Neither of these steps can happen without the buy-in of Republican congressional leaders, who thus far have given no indication of support.
The Reference Shelf
Before it's here, it's on the Bloomberg Terminal.
LEARN MORE