Juncker Calls Leaks to Media of May Dinner Details a 'Serious Mistake'
By
EU Commission head says he isn't taking responsibility for it

Brussels-London clash ignited tension ahead of Brexit talks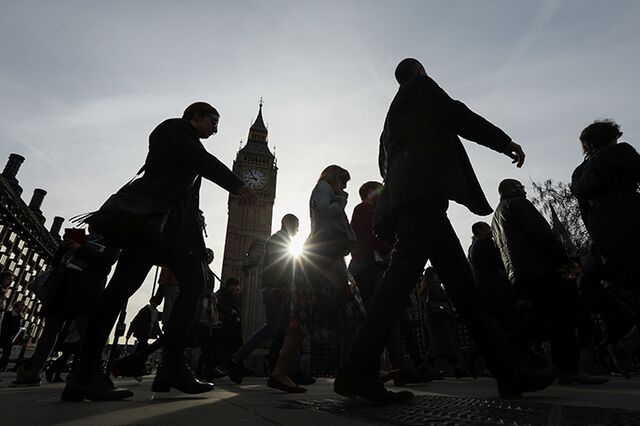 Follow @Brexit for all the latest news, and sign up to our daily Brexit Bulletin newsletter.
European Commission President Jean-Claude Juncker said he regrets leaks to German media about his discussions with British Prime Minister Theresa May over the U.K.'s exit from the European Union.
"The fact that this conversation was reported is a serious mistake," Juncker said in an interview with German newspaper Handelsblatt published on Tuesday. Asked if he had been involved in the leak, Juncker said he wasn't taking responsibility for it.
The Frankfurter Allgemeine Sonntagszeitung last month reported details from an April 26 dinner in London between Juncker, his cabinet chief Martin Selmayr, May and one of the prime minister's advisers. The paper, citing unidentified sources, said Juncker had left the meeting "'10 times more skeptical" about reaching a mutually acceptable Brexit deal. May later accused EU officials of seeking to influence next month's U.K. election.
"I get along fine with May," Handelsblatt quoted Juncker as saying. "She's a tough lady."
The war of words between Brussels and London inflamed tensions as both sides prepare for complex talks on the U.K.'s divorce from the EU and a new trade relationship. Responding to the German newspaper report on the dinner, May said Juncker was discovering that she could be a "bloody difficult woman."
The clash between the U.K. government and the European Commission came as May seeks re-election on June 8 in a campaign defined by Brexit.
It caused unease in EU capitals including Berlin, where Chancellor Angela Merkel was annoyed about the leaked details of the allegedly disastrous dinner, according to Der Spiegel. Irish government chief whip Regina Doherty said the leak was "not helpful."
Before it's here, it's on the Bloomberg Terminal.
LEARN MORE