politics
Macron's Party Changes Its Name to 'Republic on the Move'
By and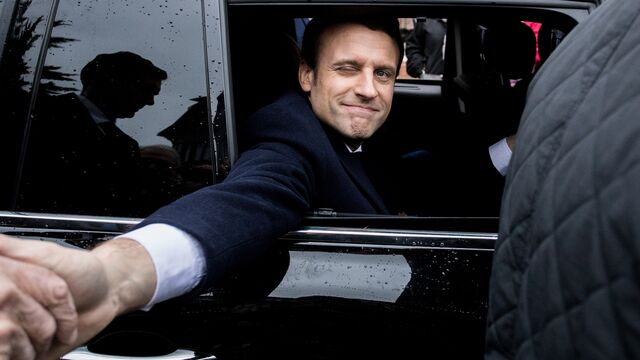 French president-elect Emmanuel Macron's party changed its name Monday in preparation for the elections to the National Assembly in June.
The En Marche! party will now be called Republique en Marche, or Republic on the Move, party Secretary General Richard Ferrand said at a press conference in Paris. The group will announce the 577 candidates for the parliamentary seats on Thursday and won't engage in alliances with others aside from the one already concluded with Francois Bayrou's Modem.
Macron won the second round of France's presidential contest Sunday with 66 percent of the vote. Parliamentary elections are scheduled for June 11 and 18.

"Clearly the political re-composition of the political landscape has made its first step," Ferrand said. "Our objective is to provide the executive with a parliamentary majority."
Half of the parliamentary candidates will have never held elected office before and half will be women. Candidates include people from France's Republican party and the Socialist Party, Ferrand said.
Before it's here, it's on the Bloomberg Terminal.
LEARN MORE