China Reserves Rise a Third Month Amid Tighter Capital Controls
Bloomberg News
Stockpile increased $20.4 billion to $3.03 trillion in April

Stricter curbs on moving money out of China shore up holdings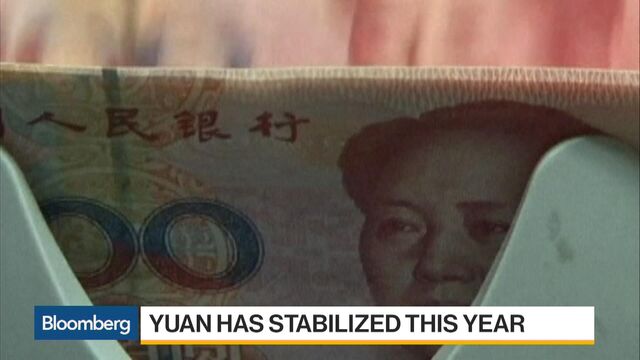 China's foreign-exchange reserves rose for a third month in April, exceeding estimates, as tighter capital controls kept money from flowing out of the country and the yuan held stable.
Reserves climbed $20.4 billion to $3.03 trillion, the People's Bank of China said Sunday, compared with a median estimate of $3.02 trillion in a Bloomberg survey of economists.
"Downward pressure on the currency has significantly subsided thanks to capital controls introduced in late 2016 and early 2017," said Dariusz Kowalczyk, a senior economist and strategist at Credit Agricole SA in Hong Kong. "This means that going forward, depreciation will be very gradual."
Stricter capital controls, easing currency pressure and the first back-to-back economic acceleration in seven years are shoring up the world's largest stockpile. Still, policy makers propping up the yuan have burned through about a quarter of the reserves, which have declined from a peak of $4 trillion in 2014.

Watch Next: Why Money Keeps Flowing Out of China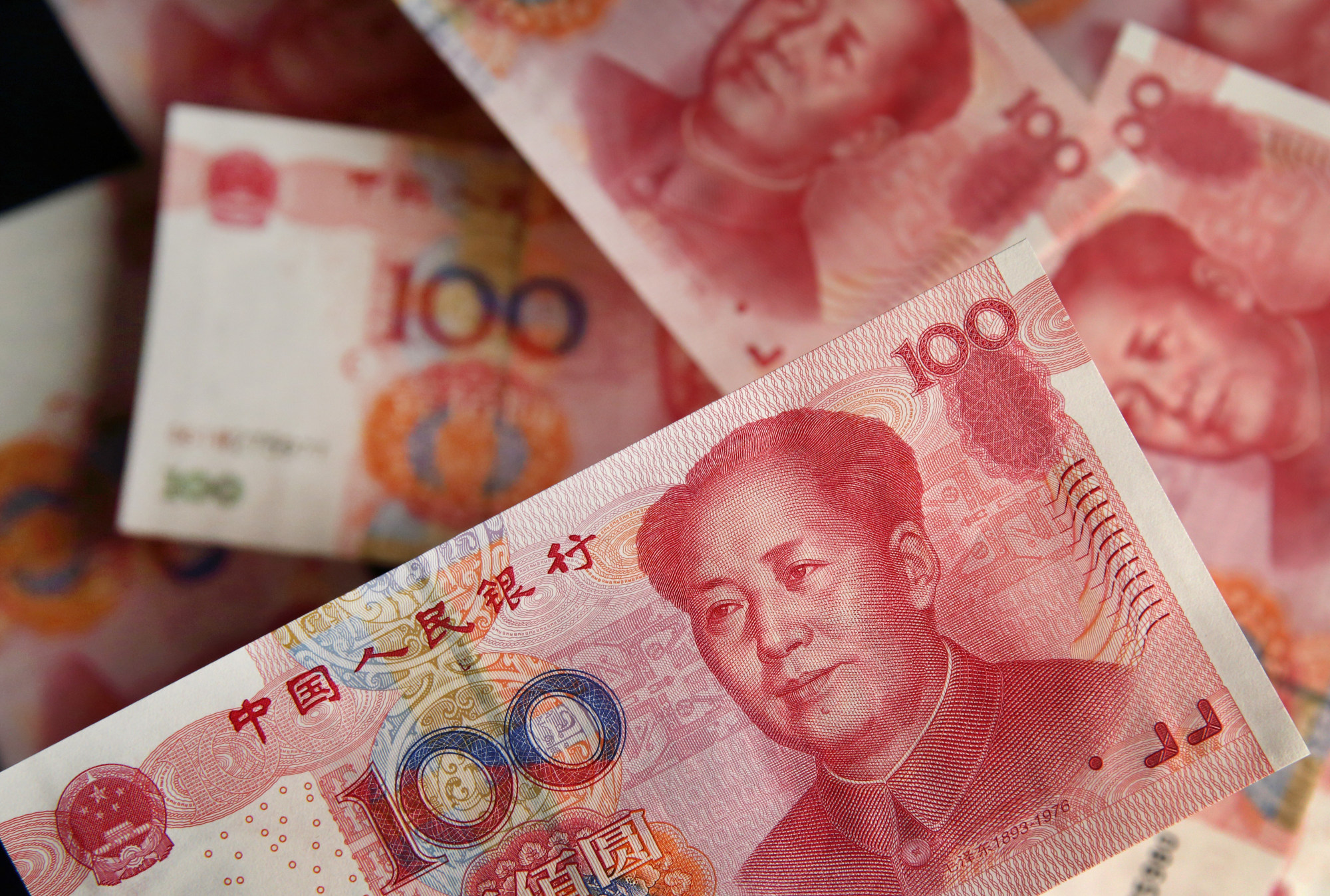 "In addition to valuation effects, stronger trade data as well as dented capital outflows should be responsible for this slight rise," said Frederik Kunze, chief China economist at German lender NordLB in Hanover. Yuan depreciation pressure eased, "which can be seen as good news for foreign-exchange reserves."
The onshore yuan declined 0.2 percent against the dollar in April, the third month in a row in which it hasn't moved by more than 0.22 percent. It has appreciated 0.6 percent against the greenback this year. A gauge of swings in the onshore yuan against the U.S. currency is at the lowest level since August 2015.
"April's reserve increase reflects a combination of valuation effects, tighter capital controls and a more stable yuan," Tom Orlik, chief Asia economist at Bloomberg Intelligence in Beijing, wrote in a note. "At the start of the year, there were genuine concerns China faced another flood of capital outflows. That clearly hasn't happened."
Recent reserves data show a brighter picture than at the start of this year. The stockpile fell below $3 trillion in January for the first time since early 2011 after the yuan capped its steepest annual decline in two decades. The holdings shrank by $320 billion last year.
The State Administration of Foreign Exchange said on its website that more balanced capital flows and appreciation of other currencies against the U.S. dollar helped shore up the reserves. China's economic growth, steady exchange rate and balanced cross-border flows will keep the stockpile stable, it said.
Outflows are likely to ease notably this year as yuan depreciation expectations recede and the dollar remains stable, Eva Yi, an economist at China International Capital Corp. in Hong Kong, wrote in a recent note. The more ad hoc capital controls could be loosened or removed in the near future, she said.
— With assistance by Yan Zhang, Jeff Kearns, Tian Chen, and Yinan Zhao
Before it's here, it's on the Bloomberg Terminal.
LEARN MORE