business
Buffett Says Republican Health Plan Sure to Help Wealthy
By and
Bill would end taxes on top earners' payrolls, investments

Medical costs are 'tapeworm' eating American competitiveness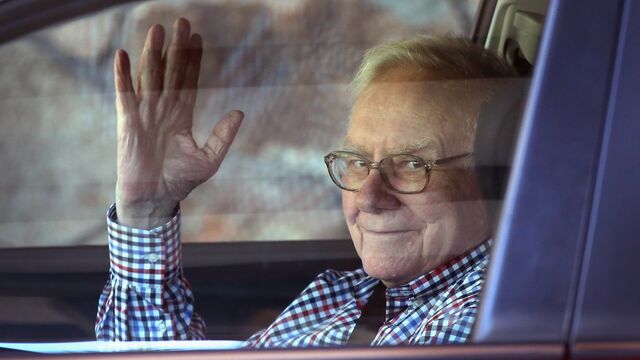 The health care bill approved by House Republicans this week with the support of President Donald Trump will aid the wealthiest Americans at the expense of everyone else and likely drive up the budget deficit, billionaire Warren Buffett said.
"It is a huge tax cut for guys like me," Buffett said Saturday at the annual meeting of his Berkshire Hathaway Inc. in Omaha, Nebraska. "And when there's a tax cut, either the deficit goes up or they get the taxes from somebody else."
At the same time, Buffett said health care costs, which in recent decades have risen much more in the U.S. as a percentage of the economy than in other countries, put the nation at a competitive disadvantage.
The House on May 4 narrowly passed a bill to repeal and replace the Affordable Care Act, former President Barack Obama's signature health care law. Action now shifts to the Senate, which is expected to write its own legislation.
Asked about the House bill, Buffett said, "All I can tell you is the net effect of that act on one person, is that my federal income tax would have gone down 17 percent last year if what was proposed went into effect."
A feature of the House plan was to repeal added taxes on payroll and investment
income for high earners. Those levies helped fund Obamacare's expansion of
health insurance for poor Americans.
'Tapeworm' of Competitiveness
If that provision becomes law, "anybody with $250,000 a year of adjusted gross income and a lot of investment income is going to have a huge tax cut," said Buffett, 86, the world's fourth-richest man.
Buffett said that medical costs "are the tapeworm of American economic competitiveness," and have risen much faster in the U.S. than in the rest of the world: to 17 percent of gross domestic product from 5 percent in 1960 or thereabouts.
Health care costs in other countries are now 10 percent or 11 percent of GDP, even though the ratios were on par with the U.S. decades ago, he said. "So they have gained a 5- or 6-point advantage."
"When you talk about world competitiveness in business, it's the single biggest variable," Buffett said. Among other things, it puts U.S. manufacturers "at a huge disadvantage" at a time the Trump administration is attempting to revive the factory sector.
Berkshire Vice Chairman Charles Munger, 93, chipped into the debate by noting that "there's too much chemotherapy on people who are all but dead." Many doctors and hospitals, he said, "are feasting on a dying person like jackals."
— With assistance by Jordyn Holman
Before it's here, it's on the Bloomberg Terminal.
LEARN MORE