business
Puerto Rico Judge Handled Seinfeld Cookbook, Madoff Cases
By
Laura Taylor Swain to preside over $74 billion restructuring

NYC-based judge will have power to impose cuts on creditors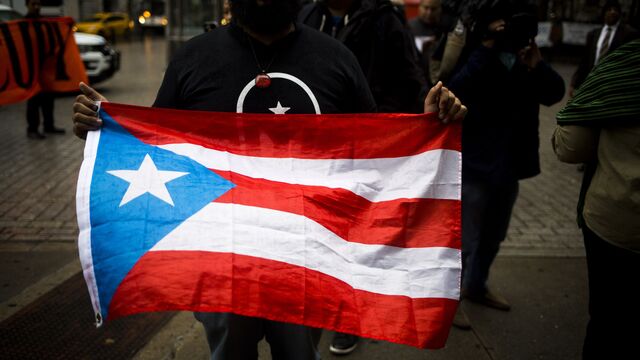 A Manhattan-based federal judge with bankruptcy experience will oversee Puerto Rico's debt restructuring, the biggest such case ever filed by a U.S. government body. 
U.S. District Judge Laura Taylor Swain was appointed to the job by Supreme Court Chief Justice John G. Roberts in a filing Friday in federal court in San Juan, where the commonwealth's Financial Oversight and Management Board sought creditor protection two days before.
"She's sort of a perfect judge in terms of dealing with a bankruptcy of that kind of complexity," said former Assistant U.S. Attorney Randall Jackson, one of the team that prosecuted five former employees of Bernard Madoff for aiding the con man's colossal fraud, a trial Swain presided over.
Swain was born in Brooklyn, New York, in 1958 and got her law degree from Harvard in 1982. She served as a bankruptcy judge in New York for four years before President Bill Clinton named her to Manhattan's busy federal district court in 2000.
In addition to the "Madoff Five," the judge has handled other high-profile finance matters, including the prosecution of a former investment adviser accused of trading on illegal tips and the case of an American accused of conspiring to organize the largest known cyber-attack on Wall Street. 
Swain also ruled in favor of Jessica Seinfeld -- wife of comedian Jerry Seinfeld -- who had been accused of plagiarizing a cookbook.
In the Puerto Rico case, Swain will be working within a bankruptcy-like system Congress devised for the commonwealth to tackle its $74 billion of debt.
"She will need all her skills and patience with this one," said Anthony Sabino, who teaches law at the business school of St. John's University in New York and has appeared before Swain in both bankruptcy and district court. "This will be a bloodbath between creditors and governmental authorities."
The case is Financial Oversight and Management Board of Puerto Rico, 17-cv-01578, U.S. District Court, District of Puerto Rico (San Juan).
— With assistance by Patricia Hurtado, Bob Van Voris, and Erik Larson
(
Updates with comments from attorney in third paragraph.
)
Before it's here, it's on the Bloomberg Terminal.
LEARN MORE