politics
EU Rejects May's Charge of Election Meddling, Appeals for Calm
By
Negotiations could become 'impossible,' Donald Tusk warns

EU Parliament President rejects claims of influencing vote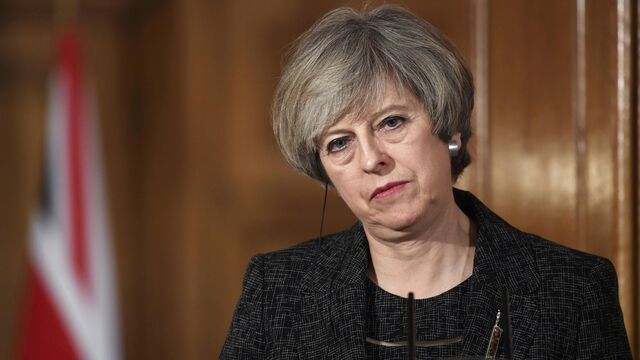 Top European Union officials appealed for calm over Brexit while refuting U.K. Prime Minister Theresa May's assertion that officials from the bloc were interfering with the upcoming British election.
"These negotiations are difficult enough as they are," EU President Donald Tusk told reporters in Brussels on Thursday. "If we start arguing before they even begin, they will become impossible."
Tusk was responding to May's public condemnation of unflattering and detailed accounts of a dinner she had with the European Commission President Jean-Claude Juncker that was leaked to the German media. The growing antagonism between London and Brussels could presage further difficulties once exit negotiations officially begin after the U.K. election.
To read about May's 'Genius' Attack on EU, click here.
"I don't think there is any question of influencing the campaign," European Parliament President Antonio Tajani told reporters. "We are not seeking to influence the debate in the U.K."
The prime minister's tough rhetoric may be aimed at cultivating support among her conservative base at home before voters go to the polls on June 8. May called the early election to try to shore up a parliamentary majority that would give her a mandate going into Brexit talks.
"We are not naive, we know that there's an election taking place in the United Kingdom," said Margaritis Schinas, spokesman for the European Commission. "We are very busy and we will not Brexitize our work."
Before it's here, it's on the Bloomberg Terminal.
LEARN MORE