markets
China H Shares Drop Most in Two Weeks Amid Deleveraging Concerns
Bloomberg News
Mainland equities are among the world's worst performers

Hong Kong stocks slide as city's markets reopen after holiday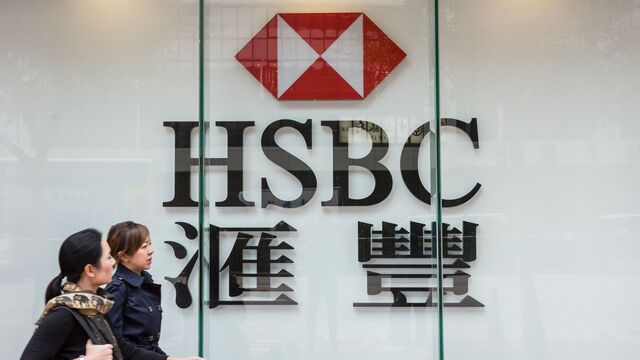 Chinese stocks traded in Hong Kong fell the most in two weeks, with an intensifying clampdown on financial leverage and increased regulatory scrutiny taking their toll on the nation's assets. HSBC Holdings Plc surged after its first-quarter net income beat estimates.
The Hang Seng China Enterprises Index slipped 0.8 percent at the close, its largest loss since April 18. China Minsheng Banking Corp. dropped to a 10-month low and commodity producers were among the biggest decliners after metals prices tumbled the most since November. The Shanghai Composite Index fell 0.3 percent to 3,127.37 at the close, its lowest level since Jan. 20.
The nation's financial markets are feeling the strain of tighter liquidity conditions, with the onshore benchmark money-market rate rising to the most expensive in two years and the one-year government bond yield hovering around the highest levels since April 2015. Mainland shares have been among the world's worst performers in the past month, after regulators overseeing banking, insurance and securities trading issued a flurry of directives targeting issues ranging from excessive borrowing to speculation in equities.
"Deleveraging in the financial sector has put pressure," said Ken Chen, Shanghai-based analyst with KGI Securities Co. "Its impact on the overall economy may start to show and economic growth might slip. That'll drag on the mainland firms traded in Hong Kong."

The Hang Seng Index edged 0.1 percent lower. Hong Kong's financial markets were shut for a holiday Wednesday. The CSI 300 Index dropped 0.3 percent at the close.
HSBC jumped 3%, its biggest gain since Dec. 7, after posting a surprise increase in first-quarter profit. Adjusted pretax profit, which excludes one-time items, rose 12% to $5.94 billion, the London-based lender said in a statement Thursday.
China Minsheng Banking fell 1.7%, leading losses among Hong Kong-traded Chinese banks, as the financial deleveraging efforts pressured mainland lenders.
Aluminum Corp. of China Ltd. lost 3.9% and Jiangxi Copper Co. fell 2.5% in Hong Kong as metals extended declines following their biggest sell-off since November on Wednesday.
Fullshare Holdings Ltd. rose 17.5% at the close, the biggest gain since July 2015. The stock resumed trading after being halted on April 25 following the release of short-seller Glaucus Research's critical report, which sparked a 12% tumble.
BYD Co. fell 2.3% in Hong Kong, extending declines after the automaker said Friday that its first-quarter net income may drop as much as 31.4% from a year earlier.
— With assistance by Amanda Wang
Before it's here, it's on the Bloomberg Terminal.
LEARN MORE