business
BofA's Moynihan Says Breaking Up Banks Would Hurt U.S. Interests
By and
Trump said Monday he may seek to revive law splitting banks

Firms are safer combined, help companies expand, Moynihan says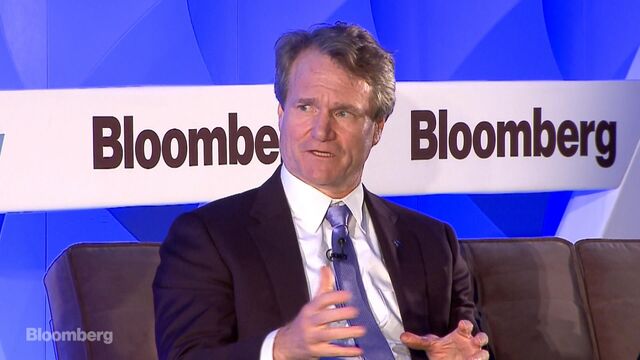 Bank of America Corp. Chief Executive Officer Brian Moynihan said the Trump administration would harm U.S. businesses and undermine the financial system if it were to revive a Depression-era law separating consumer and investment banking.
"It would be against America's interests to break up the large banks," Moynihan, head of the nation's second-largest lender, said Wednesday at the Bloomberg Breakaway Summit in New York.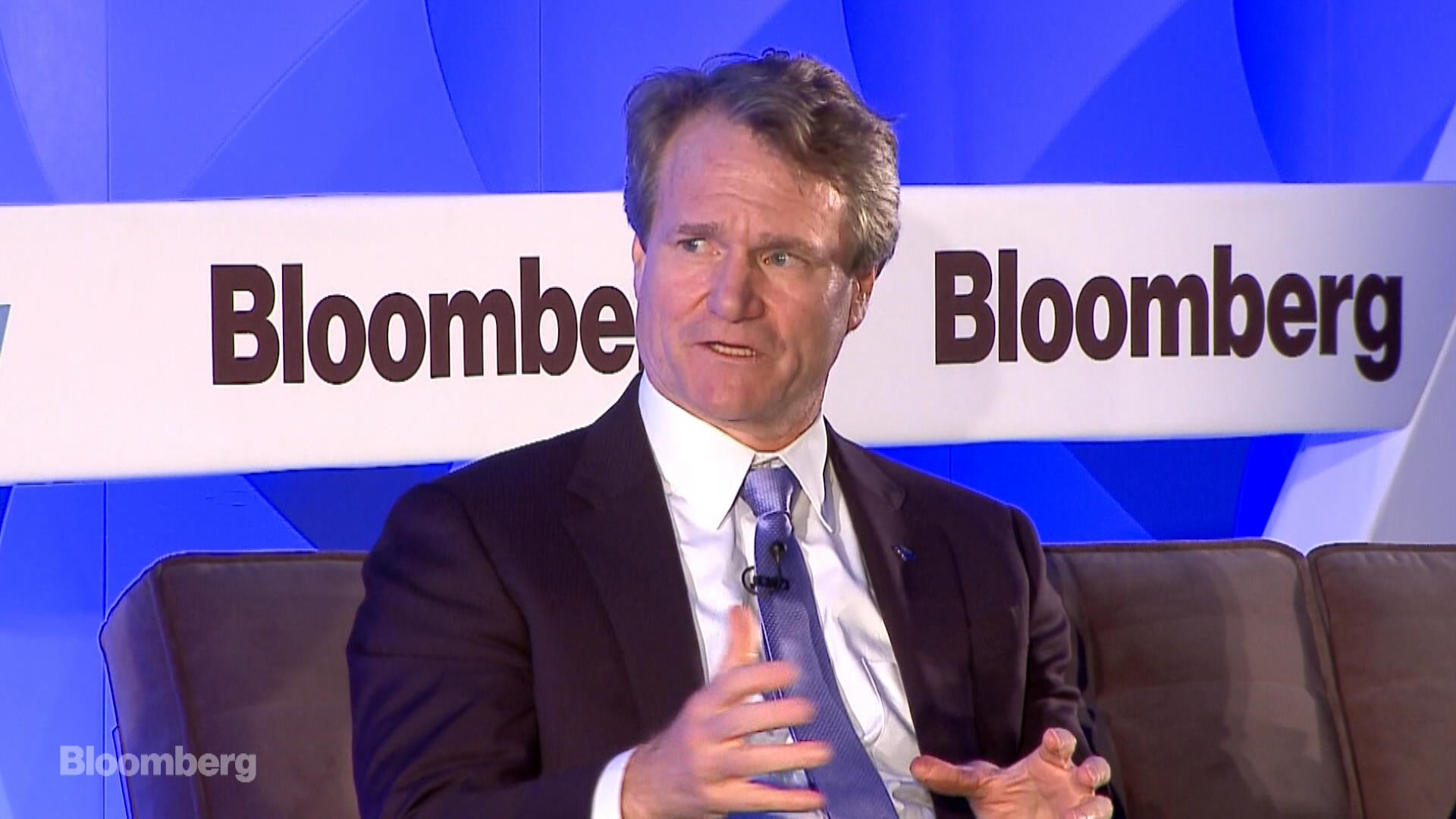 He was reacting to President Donald Trump's comment in an interview with Bloomberg on Monday that his administration is actively considering splitting giant banks. During the presidential campaign, Trump called for a "21st century" version of the 1933 Glass-Steagall law that separated traditional deposit-taking and lending from Wall Street investment banking. The 2016 Republican Party platform also backed restoring the barrier, which was repealed in 1999 under then-President Bill Clinton.
Reinstating that split would "be crazy," Moynihan said.
Read more: Trump Weighs Breaking Up Wall Street Banks, Raising Gas Tax
Moynihan pointed to his own firm to back the argument. Bank of America purchased investment banking titan Merrill Lynch & Co. at the depths of the 2008 financial crisis as the government raced to stop a chain reaction of failures after funding for Wall Street firms temporarily froze up. Bank of America now provides a backstop to Merrill's operations, he said.
"What's better, to have Merrill Lynch standing alone or tucked inside?" he said. "We can stabilize it in times of stress. That's a better situation."
Global investment banks, in turn, help growing U.S. companies expand and operate abroad, facilitating payroll and trade, he said.
"They need companies like ours to help them figure that out," he said.
Before it's here, it's on the Bloomberg Terminal.
LEARN MORE