politics
All for One: Emboldened EU United Against U.K. Over Brexit
By
Government chiefs to promote togetherness at Saturday summit

Officials acknowledge EU divisions could surface during talks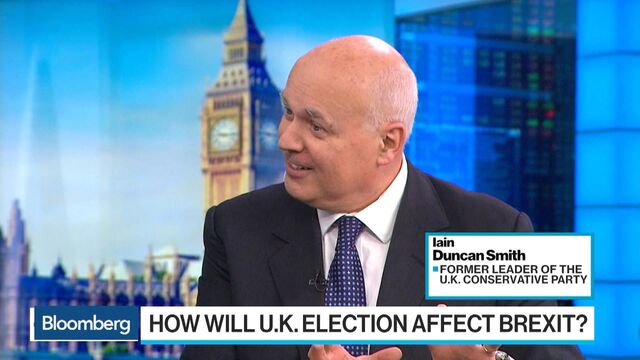 Follow @Brexit for all the latest news, and sign up to our daily Brexit Bulletin newsletter.
European Union leaders are set to declare that when it comes to Brexit, 27 of them will stand as one against the U.K.
A Saturday summit in Brussels called solely to discuss Britain's departure from the bloc will serve as a stage for the governments the U.K. is leaving behind to talk up unity and warn British officials against sowing division in the hope of securing a better exit deal.
Read more: Where the U.K. and EU Currently Stand
Emboldened by the electoral defeat of anti-EU forces in Netherlands and the rise of Emmanuel Macron in France, the bloc is increasingly confident it can speak as one. That would strengthen its negotiating hand as it seeks to preserve regional stability and ensure others aren't encouraged to follow the U.K. out of the door.
"Unlike most statements by EU heads of state, this Saturday's on Brexit will not have to paper over significant cracks," Mujtaba Rahman, managing director at the Eurasia Group, said in a report to clients. "Member states are instead incredibly united."
U.K. Prime Minister Theresa May indicated on Thursday that she knows what she's up against when she said the rest of the EU will "line up to oppose us." She asked voters to back her in June's election so as to give her "the strongest possible hand."
An average 63 percent of EU citizens polled for the European Parliament said it is in the interests of their country for members to act jointly in the Brexit talks, according to a report released on Friday. Some 82 percent of Germans held that view that compared with 44 percent of Britons. Still, 49 percent of U.K. respondents described EU membership as a good thing, more than in nine other countries.
Failure to aggravate splits between EU countries would make it harder for May to obtain the easy divorce and new trade deal she wants. The remaining EU members are set to rubber-stamp negotiating guidelines, the draft of which demands the U.K. pay a financial settlement to leave and outlines an eventual trade deal less ambitious than the one May aspires to.
Common Ground
While British Brexit Secretary David Davis this week denied trying to "divide and rule" on the basis that EU unity lends itself to a swift settlement, there have been signs that the U.K. has been trying to find allies. It sought and failed to have informal conversations with German Chancellor Angela Merkel's administration and gave higher status and more staff to ambassadors throughout central and eastern Europe.
Last month's warning by May that failure to find common ground could dilute "cooperation in the fight against crime and terrorism" was seen as another attempt to undermine the bloc's resolve, diplomats said.
EU officials are betting on more of the same with one of the region's diplomats saying governments are on "red alert'' for efforts to pick off individual nations.
"European unity will be tested," Austrian Chancellor Christian Kern said on Tuesday in Vienna. "It's clear as daylight that the U.K.'s strategy will be to try to divide Europe through bilateral negotiations with some countries."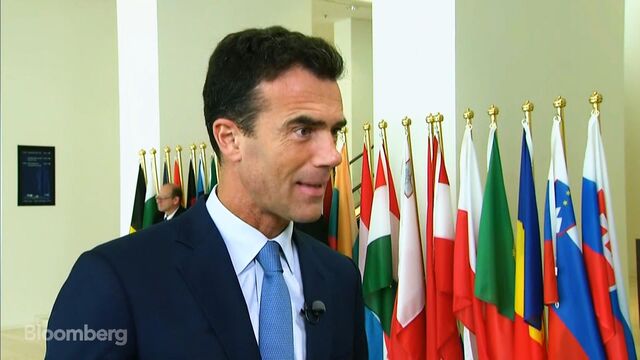 Finding Agreement
One reason for it to do so is that the EU is rarely united, often only finding agreement on issues at the last minute after weeks of horse-trading and then on the basis of consensus rather than unanimity. Years of talks over how to deal with Greece's fiscal woes and repeated budget rounds demonstrate traditional Brussels brinkmanship.
What's different with Brexit is that it poses a threat to the common good of the 27 remaining EU nations. If the U.K. is allowed to leave on favorable terms then it risks fanning euroskeptic sentiment elsewhere in the bloc, threatening the stability and perhaps the existence of the post-war project.
"Our position is determined by the interests of the 27," European Commission Vice President Frans Timmermans told reporters on Thursday at a meeting of national ministers in Luxembourg. It was the first time since the U.K. joined the EU in 1973 that official EU ministerial talks have taken place without a British representative.
The sense that preparations for the negotiations have been smooth on the continent also underscores what the U.K. is up against.
Draft Guidelines
Wording in the draft guidelines has been tightened over the course of several rounds of revision since EU President Donald Tusk circulated an early outline last month. France succeeded in getting separate language to ring-fence financial services from a future trade deal, while Poland and Hungary won backing for assurances that EU citizens in the U.K. would be able to obtain British residency after five years. The Netherlands and Austria were among a group of countries to ensure that the EU will push the U.K. to meet a commitment to make EU payments until the end of 2020 –- nearly two years after Britain leaves.
In his invitation letter for Saturday's summit, Tusk said the bloc's leaders should agree that the U.K. must honor "all financial obligations." The EU president also stressed the importance of a "phased approach" to the negotiations, reiterating that future relations with Britain won't be discussed "until we have achieved sufficient progress on the main issues relating to the U.K.'s withdrawal."
In a further sign of how hard things might be for May, Germany's Merkel said on Thursday that the EU is entering into "very complex" negotiations with a strong sense of unity with the bloc putting its interests first.
"You might think that these things are self-evident, but unfortunately I have to put it in such clear terms because I have the feeling that some in Britain still have illusions," Merkel said.
She may soon have backing from Macron, assuming he wins the French presidency in the run-off against euroskeptic Marine Le Pen. Macron said in February that he would be "pretty tough" on Britain "because we have to preserve the rest of the European Union."
Internal Divisions
EU diplomats nevertheless acknowledged that internal divisions may surface over the course of the negotiations. There is already disagreement over what constitutes "sufficient progress" on Britain's financial obligations and the rights of citizens that the EU's draft negotiating guidelines say is needed before talks on a trade arrangement can start.
The prime ministers of the Netherlands, Denmark and Ireland all said after April 21 talks that haggling over the bill shouldn't postpone the trade talks for too long. "The sooner the better," said Mark Rutte of the Netherlands, adding some issues shouldn't be allowed to "hijack" others.
And with most EU countries bidding to take over from the U.K. the hosting of the European Medicines Agency or the European Banking Authority, the fight over the spoils of Brexit could ramp up tension. The EMA, which oversees the safety of drugs sold in the EU, would give a 1 billion-euro ($1.1 billion) boost to the winning country's economy, Austria's Kern said on Thursday.
"There's bound to be a crisis along the way -- this won't all happen smoothly," Luxembourg Foreign Minister Jean Asselborn said on Thursday. "We have to be careful and stay united and make sure we are not torn apart."
— With assistance by Arne Delfs, Rainer Buergin, Birgit Jennen, Corina Ruhe, Dalius Simenas, Jonathan Tirone, Boris Groendahl, Tim Ross, Thomas Penny, Patrick Donahue, Jonathan Stearns, and Stephanie Bodoni
(
Adds EU survey in sixth paragraph.
)
Before it's here, it's on the Bloomberg Terminal.
LEARN MORE