Goldman's Currie Sees High Chance OPEC Will Extend Output Curbs
By
With a deal, WTI oil seen trading in $55-$60 a barrel range

Currie sees backwardation developing in crude market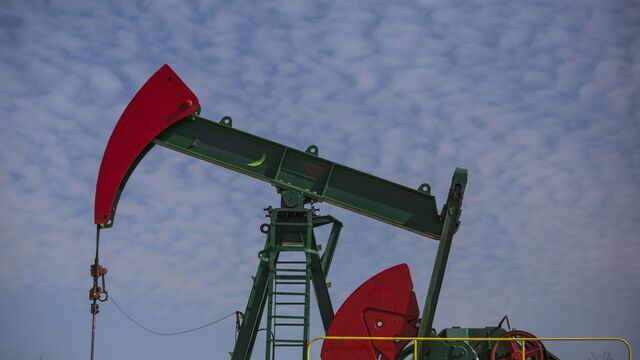 There's a high probability that OPEC will agree to extend crude production curbs aimed at draining excess global supply, according to Jeff Currie, head of commodities research at Goldman Sachs Group Inc.
On a scale of 1 to 10 the chance of a deal is a 6 or 7, Currie said in an interview on Bloomberg TV. The Organization of Petroleum Exporting Countries is meeting on May 25 to discuss the curbs.
West Texas Intermediate crude would trade in a $55- to $60-a-barrel range if the accord is extended, which is an "substantial upside, given we are trading at roughly $49.50" a barrel, Currie said. There would be a $3-to-$5 downside risk if there's no deal to prolong the cuts.
See Also: Currie: Only Debate In Oil Is Cost of Extraction (Video)
Goldman's "focus is on the term structure" more than on oil's price. They're looking for a backwardated market, where short-term prices are at a premium to those for later delivery.
Crude prices are being determined by the cost of producing shale, Currie said. He sees U.S. production rising both this year and in 2018. Oil was down 0.8 percent to $49.16 a barrel at 9:58 a.m. in New York.
"No one will argue that shale is not the dominant technology," Currie said. The only debate right now is "how much it is to get out of the ground."
— With assistance by Jim Polson
Quotes from this Article
Before it's here, it's on the Bloomberg Terminal.
LEARN MORE