politics
FCC's Lone Democrat Faces 'Tough Choice' on Blocking Net Neutrality Move
By
Two Democratic senators decline to offer advice to Clyburn

Clyburn, sole Democrat on three-member FCC, could stop action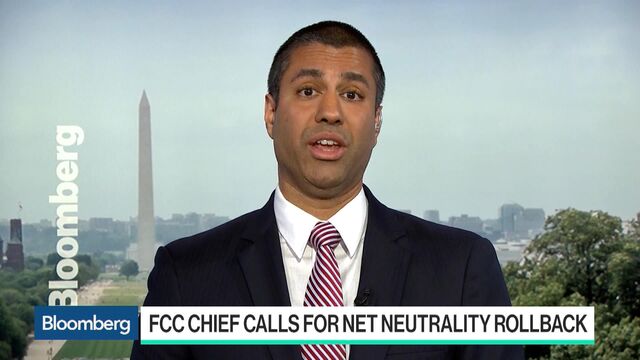 Two U.S. senators declined to offer advice on whether the sole Democratic member of the Federal Communications Commission should skip agency meetings in a bid to stop efforts to weaken or repeal the Obama-era net neutrality rule.
Commissioner Mignon Clyburn's absence could prevent the agency from moving ahead with a vote as soon as next month to begin considering a proposal from Chairman Ajit Pai, who leads a 2-1 Republican majority.
If Clyburn doesn't participate the agency lacks its needed quorum of three votes. Senator Ed Markey, of Massachusetts, and Senator Richard Blumenthal, of Connecticut, were asked about the possibility Wednesday at a news conference where they expressed opposition to Pai's proposal.
"I would not advise her," Markey said. "She is in the middle of the battle herself and it's a tough choice and I'm sure that she is going to make the right choice."
"This decision is hers to make," Blumenthal said.
Clyburn said in an emailed statement, "I have a job to do, I intend to do that job, I am very proud of the voices and the people that I represent. I intend to continue to represent them." She said "speculation" is "not being fueled by me, it's being fueled by others, I'll let them have fun with that."
Clyburn's term expires at the end of June, and FCC commissioners commonly stay on until a replacement is confirmed by the Senate. When asked last month by if she might leave before her term expires or refuse to attend meetings, she told Congress, "I have no plans to do anything that would jeopardize the functionality of this institution that I love so much."
The FCC has five members when at full strength and the president could appoint new commissioners, subject to Senate confirmation.
Before it's here, it's on the Bloomberg Terminal.
LEARN MORE