Macron Returns to French Campaign Trail After Rocky Start
By and
France's second-round contest is battle over globalization

Le Pen team says Macron aims to 'deregulate everything'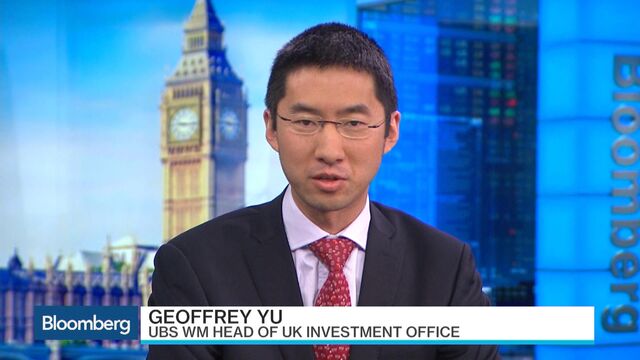 French presidential candidate Emmanuel Macron returns to the campaign trail Wednesday after widespread criticism that a victory dinner he offered his team Sunday was premature and inappropriate given the deep divisions in the country.
After Macron and Marine Le Pen emerged as finalists in the presidential contest with 24 percent and 21 percent of the vote respectively, she immediately appeared before the cameras, while Macron was largely silent. On Tuesday, he appeared on the evening news to defend himself before heading to France's de-industrializing north Wednesday to meet with workers at a Whirlpool plant that's closing.

"I am not defending some happy, naive globalization," he said on France 2 television, touching on the key issue of the battle. "When I hear Madame Le Pen, her formulas, her tone, I see much more brutality than on my side."
Though polls suggest Macron should win the runoff by about 20 percentage points, the first-round vote also underlined that the electorate is splintered. Between Le Pen, who wants to shut borders, and Communist-backed Jean-Luc Melenchon, who called for punitive levels of taxation and a re-writing of European Union treaties, more than 40 percent of voters opted for extremist candidates.
Softening her image
Uniting the country after years of economic under-performance and a wave of terrorist attacks won't be easy. Macron and Le Pen are offering two radically different paths to recovery, with the 39-year-old former economy minister defending the liberal order of free-trade and European engagement, while 48-year-old Le Pen demands barriers to shield workers and markets from international competition.
Le Pen, meanwhile, has been softening her image for the second round. In an interview on TF1 Tuesday night, she avoided repeated questions about keeping the euro, simply saying the French will get to make the final decision through a referendum. She even spoke well of Europe. "I am not an adversary," she said. "I feel French first, of course, but I'm also European."
She hammered away at Macron for most of the interview. The election is a choice between "savage globalization and a society that protects, that regulates the excesses of our economy, that controls our borders," she said on TF1. "His vision is that nothing should stand in the way of the markets, that you totally deregulate labor markets, that you don't care about French culture and identity, that France is just one big trading floor."
Macron's meeting with workers at a Whirlpool plant in his home town of Amiens Wednesday will be a key moment to defend his views. Previously, the candidate has refused to offer blanket promises to save the plant and referred to a similar situation in 2012 when then candidate Francois Hollande stood on a truck and vowed to keep a blast furnace operating. The furnace closed two years later, though there are still jobs on the site.
"What am I going to do? Go stand on a truck and say, 'With me, we won't close it'? We know it's not true," Macron said April 6 when asked about Whirlpool. Meeting plant workers on television amid the campaign would be "complete demagoguery," said Macron, who grew up in Amiens and was an economy minister under Hollande.
French voters go to the polls again on May 7.
— With assistance by Gregory Viscusi
Before it's here, it's on the Bloomberg Terminal.
LEARN MORE