The Freedom Caucus in the U.S. House of Representatives consists of Republicans who don't always play nice with other Republicans. In March, caucus members helped stymie a bill to repeal and partially replace Obamacare. In response, President Donald Trump tweeted that they "will hurt the entire Republican agenda if they don't get on the team, & fast." House Speaker Paul Ryan, who shared the president's frustration, is the second speaker to butt heads with this band of conservative and libertarian lawmakers. With Congress facing a long to-do list -- including a spending bill to keep the government running -- can congressional leaders find a way to get the Freedom Caucus to work with them instead of against them?
1. Who's in the Freedom Caucus?
It's officially a secret, but not all that mysterious, really. While the group does not publicize its own roster, by watching those arriving at group meetings, representatives' tweets, and other public statements, it looks like the roll stands at about three dozen. Prominent members include its current chairman, Mark Meadows of North Carolina, former chairman Jim Jordan of Ohio, and other founding members such as Raul Labrador of Idaho. The group is decidedly male, with the retirement from Congress in December of its only woman, Cynthia Lummis of Wyoming. Another former member, and founder, Mick Mulvaney, has become director of the Trump administration's Office of Management and Budget.
2. What exactly is a caucus?
Unlike formal congressional committees, a caucus is simply a group of members who band together to pursue common goals. Examples include the Congressional Black Caucus, the Congressional Caucus for Women's Issues, the Democratic Progressive Caucus and the Tuesday Group, made up of moderate Republicans.
3. What does the Freedom Caucus want?
Its members, typically more conservative than their Republican peers, try to force House Republican leadership further right on issues including reducing government spending and limiting abortions. Another focus of the group is to drive more power to the rank-and-file members and away from party leaders. Before backing Ryan as speaker, the group wanted assurances he would adhere to what's known as "regular order" -- letting committees craft the bills coming to the House floor for consideration and allowing more votes on amendments, instead of having the leaders dictate legislation.
4. How can roughly three dozen people wield such force?
Simple arithmetic. With 237 Republicans in the 435-seat House, it might appear relatively easy for GOP leaders to secure the magic 218 votes needed to pass bills and conduct other business. But in a highly polarized Congress, where many significant Republican bills already face almost total Democratic opposition, leaders' bills can't be passed if the Freedom Caucus sticks together in opposition.
5. How did it start?
The group was officially formed by nine hard-line conservatives in January 2015, including several members of the conservative Tea Party Caucus. Some of the members had been instrumental in the fight that led to the 2013 government shutdown under Ryan's predecessor, John Boehner. It was dissatisfaction with a larger conservative House group, the Republican Study Committee, that sparked the move to unite under the banner of the Freedom Caucus. Mulvaney had just lost a race to chair that Republican group, which he and others saw as too supportive of Boehner's deal-making with opposition-party Democrats. Threats from the Freedom Caucus to use an obscure parliamentary process to push Boehner from the speaker's chair contributed to Boehner stepping down in 2015.
6. What's been its impact in the House?
The Freedom Caucus has an outsized influence in the House -- even Trump feels it's necessary to negotiate with the group. Republican leaders either have to accommodate the caucus members' demands on spending bills and other legislation, or find ways to attract Democratic votes. The fresh memory of Boehner's fall shows the risk in the second option.
The Reference Shelf
Watch Next: Paul Ryan Needs Pelosi's Help to Avert a Gov't Shutdown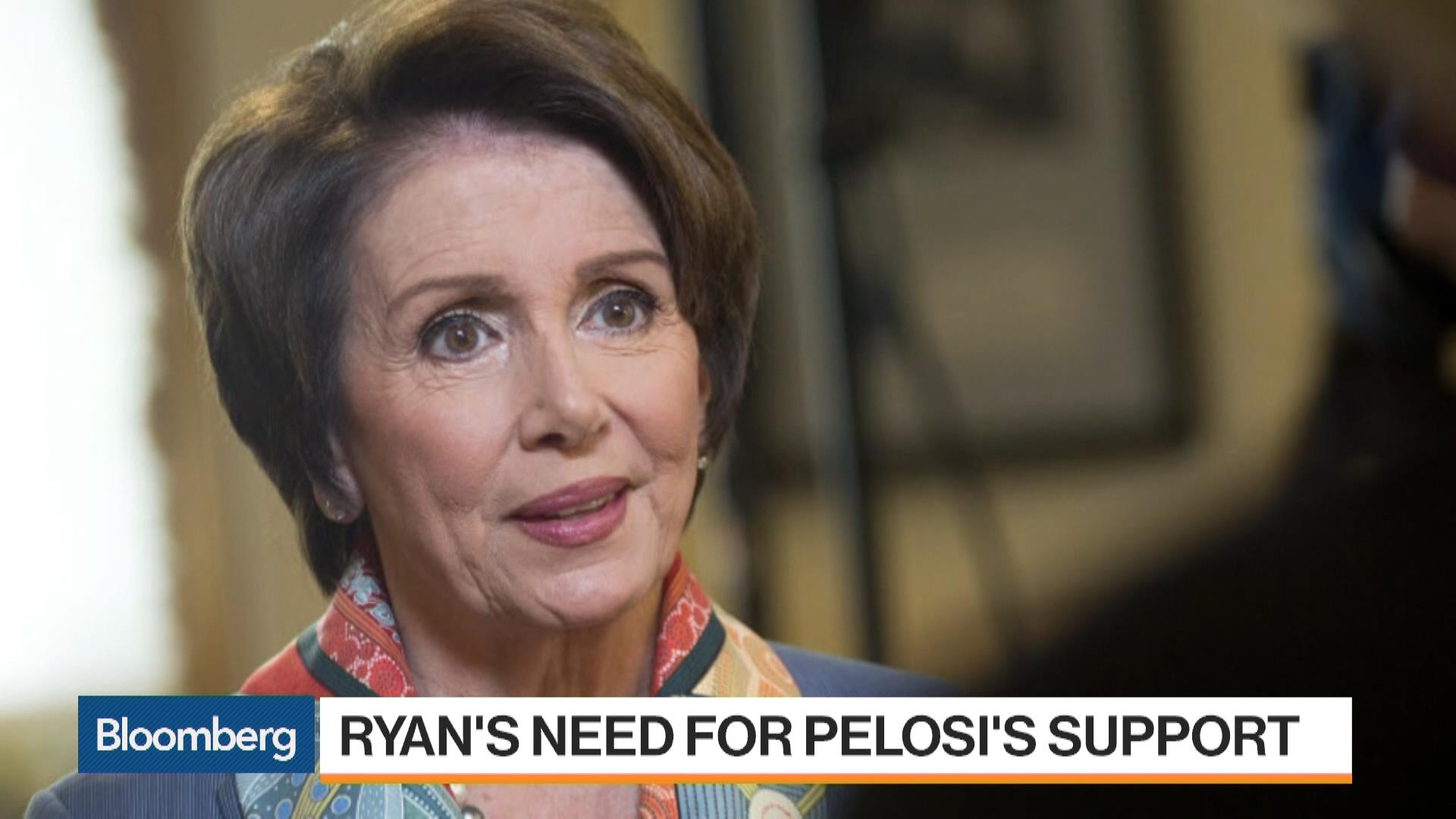 Before it's here, it's on the Bloomberg Terminal.
LEARN MORE