Venezuela Sees Its Bloodiest Night Yet as Protests Mount
By and
12 confirmed dead in night of protests and looting in Caracas

Opposition planning more demonstrations until demands are met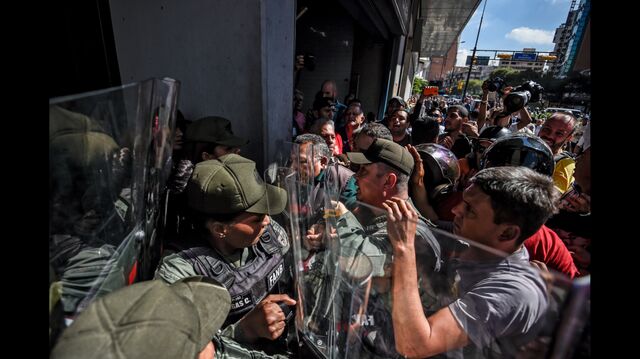 Venezuela saw its bloodiest night of protests yet on Thursday, with 12 people killed in demonstrations and looting across the capital.
Most of the deaths were in working class neighborhoods in the southwest of Caracas, while one was in the city's eastern slums, prosecutors said in an e-mailed statement. The fatalities bring the death toll to as many as 20 since demonstrations kicked off this month.
Last night's violence followed attempts by demonstrators to march on downtown Caracas, denouncing what they say is the country's slide into authoritarianism and economic collapse. Security forces used tear gas and rubber pellets to turn back the crowds in Caracas's relatively prosperous east side. Still, demonstrations flared later Thursday in the poorer districts, with many people posting videos on social media of burning barricades.
Miranda state Governor Henrique Capriles said in a press conference that President Nicolas Maduro's heavy-handed efforts to repress the protests were to blame for the violence. Venezuela's public prosecutor announced investigations into the deaths.
"The person responsible for everything that is happening in Venezuela is Nicolas Maduro and his corrupt, narco-trafficking leadership," Capriles said.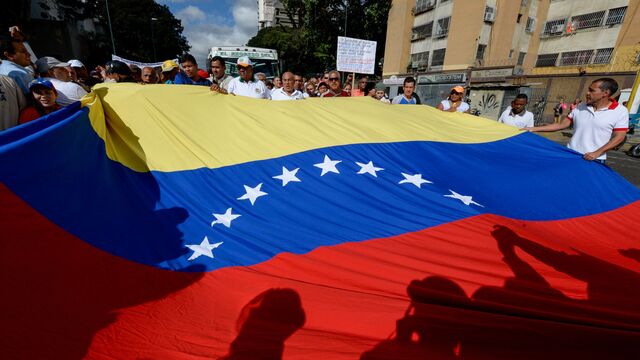 The clashes resulted in the evacuation of a children's hospital in the El Paraiso neighborhood after clouds of tear gas passed by the facility, according the opposition. But government officials claim Maduro ordered that the hospital be emptied after armed gangs contracted by government opponents fired on the building.
"It's a mixture of political delinquency led by the right-wing opposition and committed to criminal delinquency," Vice President Tareck El Aissami said on state television Friday afternoon.
Despite the night's bloodshed, traffic flowed normally and businesses re-opened in Caracas on Friday after the two consecutive days of protests. Government ministries and banks were also operating.
But Maduro's opponents have called on their supporters to rally again in the coming days, demanding the embattled president hold fresh elections. The coalition of opposition parties plans to march across the capital on Saturday and block the country's main roads Monday.
Maduro and his allies have said the recent wave of unrest is akin to a coup, led by government opponents at home and abroad.
— With assistance by Noris Soto
Before it's here, it's on the Bloomberg Terminal.
LEARN MORE