Dijsselbloem Sees 'Tough' Greek Debt Relief Talks With IMF
By and
Lagarde, Dijsselbloem met Greece's Tsakalotos in Washington

Dijsselbloem says he can see a 'solution' to hurdles on relief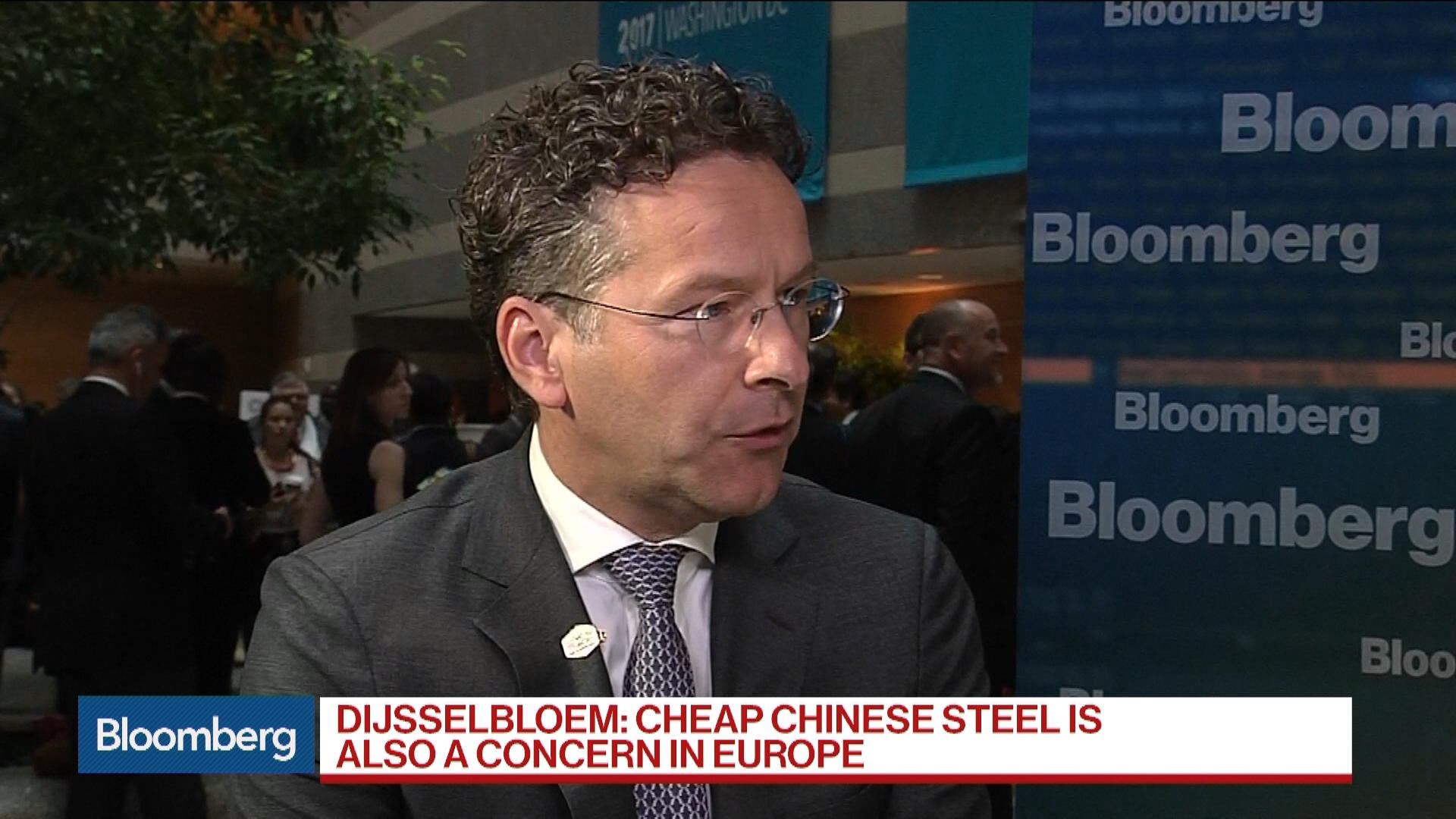 Discussions between Greece's European creditors and the International Monetary Fund on additional debt relief for the Mediterranean euro region member will be difficult because of political hurdles within the 19-nation bloc, though a solution is on the horizon, Eurogroup Chairman Jeroen Dijsselbloem said.
"Greece: We're very close, it's really the last stretch," he said in a Bloomberg Television interview on Friday in Washington with Francine Lacqua and Tom Keene. "We have a full agreement on the major reforms. How they are to be designed, when they are to be implemented, the size of them."
IMF Managing Director Christine Lagarde said Friday she had "constructive discussions" with Greek Finance Minister Euclid Tsakalotos in preparation for the return of bailout auditors to Athens after euro-area finance ministers reached a tentative agreement on the measures Greece needs to implement to qualify for the next tranche of emergency loans. Dijsselbloem met Tsakalotos earlier on Friday in Washington.
"That will be a tough discussion with the IMF," said Dijsselbloem, who is also the Dutch Finance Minister in a caretaker cabinet, "There are some political constraints where we can go and where we can't go."
The level of Greece's primary budget surplus is key in determining the kind of debt relief it will need. The more such surplus it has, the less debt relief will be needed. The Hellenic Statistical Authority on Friday unveiled data on last year's primary surplus, which Eurostat is expected to validate on Monday. The surplus was 3.9 percent according to the European Union's statistics office methodology, or 4.2 percent according to what has been agreed in the bailout program. The bailout target was for a primary surplus of 0.5 percent of GDP.
In spite of its better-than-expected primary surplus last year, the IMF is not convinced Greece will be able to maintain that level of performance for 2018 and beyond. The fund estimates that at least half of the primarily surplus for 2016 came from one-off measures rather than structural changes that will continue delivering results in the years to come, according to a person familiar with its analysis. That has prompted the fund to demand more austerity measures.
— With assistance by Sotiris Nikas
Before it's here, it's on the Bloomberg Terminal.
LEARN MORE