Photographer: Arnaldur Halldorsson/Bloomberg
business
Iceland Sees Only Losers From Post-Brexit Trade Barriers
By
Iceland calls for as smooth a transition as possible

New trade barriers post-Brexit 'unthinkable,' minister says
Follow @Brexit for all the latest news, and sign up to our daily Brexit Bulletin newsletter.
Iceland, looking in from the outside as one of its biggest export markets seeks to overhaul its trading ties, says everyone will lose from a botched exit by the U.K. from the European Union.
"It's very important that the transition is as smooth as possible," Icelandic Foreign Minister Gudlaugur Thor Thordarson said in an interview in London. "It's unthinkable that we will see some trade barriers or technical barriers in the year 2019 or 2020. Everyone will lose from that."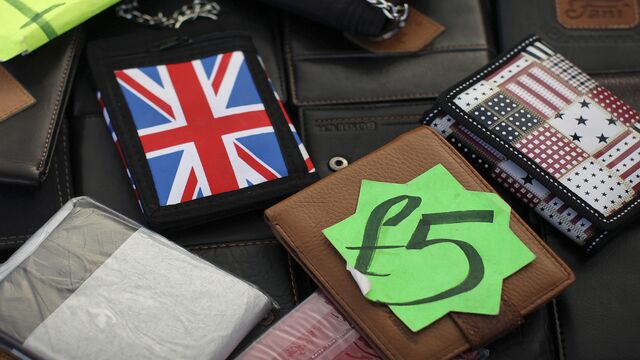 While not an EU member, Iceland is watching Brexit negotiations very carefully, because the U.K. accounts for almost 12 percent of its exports. Britain is due to leave the European Union in two years' time, and at the same time, it'll also leave the European Economic Area, through which it derives its trading relationship with Iceland.
That makes an accord on new ties "very important," Thordarson said.
Thordarson said that Iceland would want to participate in any transitional arrangements brokered by the U.K. and EU to smooth the change in relationship when Britain departs the bloc, echoing calls from fellow EEA member Norway.
The minister was in London on Tuesday when Prime Minister Theresa May announced she was calling a snap election to shore up support ahead of Brexit negotiations. He found out about the plan as he was on his way to meet Foreign Secretary Boris Johnson, he said.
"It makes sense that you would want a whole term in front of you when you go into the negotiations," Thordarson said. "Everyone in politics knows the danger if you're negotiating very close to election day."
He also met with Brexit Minister David Jones, and Hilary Benn, a Labour Party lawmaker who chairs Parliament's Brexit Committee, scrutinizing government policy. He said he'd discussed trade with Johnson during their meeting on Tuesday, while noting "our meeting at this time is not about details."
Iceland is looking to establish even stronger post-Brexit trade ties with the U.K., he said.
"We have a very good agreement today -- the EEA agreement, and I would like to get it deeper and better than it is," the minister said. "We have still some obstacles and tariffs for some fishery products for example, and agriculture. I will aim higher than we have today."
The minister said it would be a "good idea" to forge a common position on post-Brexit U.K. trade with Iceland's fellow members of the European Free Trade Association: Norway, Switzerland and Liechtenstein. 
At the same time, he batted away questions of either the U.K. or Scotland alone joining EFTA, saying that for Britain to join it would require the agreement of EFTA's 40 or so trading partners worldwide, and the notion of Scotland joining was "hypothetical" because "you can't be a member of EFTA if you're not an independent country."
Before it's here, it's on the Bloomberg Terminal.
LEARN MORE