politics
Trump Congratulates Erdogan on Referendum as Europe Seethes
By
Erdogan says doesn't care what 'Hans' thinks in rebuke to EU

U.S.-Turkey ties complicated by American support for Kurds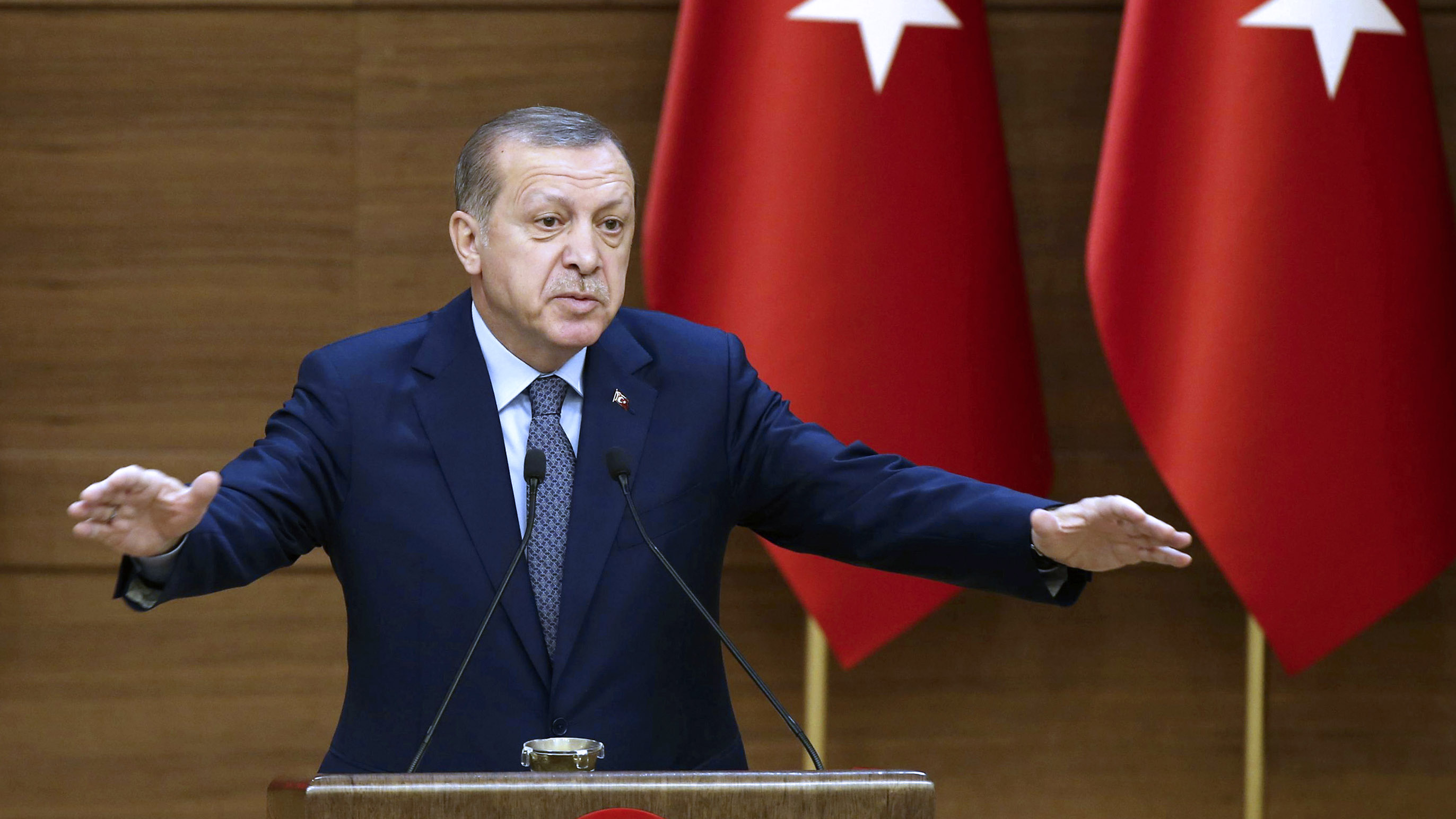 President Donald Trump congratulated Turkey's President Recep Tayyip Erdogan on his referendum victory, a sharp departure from the critical reception many European officials have given the vote to expand Erdogan's powers.
The Turkish leader stepped up his vitriol against European critics on Monday, telling a crowd of supporters, "We don't care about the opinions of 'Hans' or 'George' or 'Helga'." All debates about the constitutional referendum "are now over," he said.
European officials have deplored the concentration of so much power in one person's hands, and the Organization for Security and Cooperation in Europe has faulted Sunday's election process. The vote fell under suspicion because ballots that didn't carry an official stamp were allowed to be tallied. The approval of expanded presidential powers won by a narrow majority of 51.4 percent.
QuickTake Erdogan's Referendum Victory
The U.S. State Department cited "observed irregularities" in the conduct of the vote, but White House spokesman Sean Spicer wouldn't be drawn into the debate, saying at a press briefing on Monday that the U.S. would wait until international monitors complete their review.
"Before we start getting into their governing system, let this commission go through its work," Spicer said.
Not Helpful
French presidential candidate Francois Fillon told Europe1 radio that "it wasn't helpful" that Trump "rushed to congratulate Erdogan, who has rolled back democracy in his country."
The OSCE's head of mission, Tana de Zulueta, said on Monday that freedom of expression was curbed during the campaign, that the conditions of the vote fell "well short" of international standards, and that some election monitors were inhibited from doing the job they were invited to do. Turkish opposition figures have already demanded the vote be annulled.
The balloting was held under a state of emergency that's been in place since a failed coup last July, and is in the process of being extended for three more months. Since the takeover attempt, some 40,000 of Erdogan's alleged opponents have been jailed and about 100,000 more fired from civil service jobs.
"In view of these observers' reports, the close referendum result and the far-reaching implications of the constitutional amendments, we call on the Turkish authorities to consider the next steps very carefully and seek the broadest possible national consensus in the follow-up to the referendum," Margaritis Schinas, spokesman for the European Commission, told reporters in Brussels on Tuesday.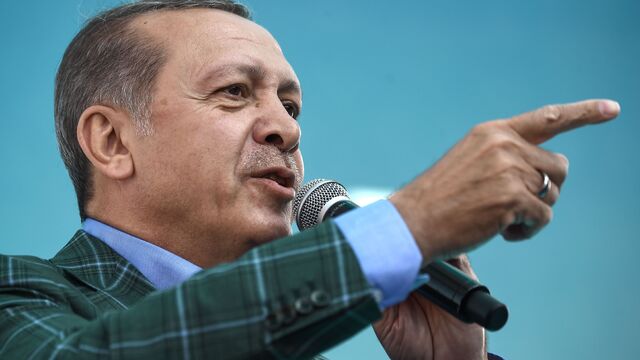 More Votes?
In another challenge to Turkey's European partners, Erdogan said a separate referendum might be held on putting an end to its EU candidacy. Previously, he'd promised to "revisit" the European relationship once the referendum was out of the way. Membership in the European Union has been a goal of Turkish governments for more than 50 years.
A referendum on continuing the bid may be moot if another of Erdogan's proposals gets passed. Revisiting a key theme of the campaign trail, he again touted the possibility of reinstituting the death penalty, which Turkey abolished in 2004 to meet a condition for EU membership.
EU foreign-policy chief Federica Mogherini said foreign ministers will meet next week in Malta to discuss the outcome of the referendum and the future of Turkey's relationship with the bloc.
"The membership perspective has de facto been buried," as Erdogan "has told all of us that he considers Europe to be a dilapidated continent," Austrian Chancellor Christian Kern said in a statement. "This means for us that we're now entering a new era, that we need a new arrangement of our political relationship with Turkey."
Kurdish Insurgency
The White House said the leaders also discussed the war in Syria, which has complicated ties between the two countries. 
Erdogan opposes U.S support for Syrian Kurdish rebels because he considers them terrorists and sees their wartime territorial gains as threatening his country's efforts to vanquish its own separatist Kurdish insurgency. In his speech on Sunday, Erdogan said, "We expect those states that we call allies, in particular, to develop their relations with our country in line with our sensitivities, especially on the fight against terrorism."
The White House said the two leaders discussed the campaign against Islamic State, including "the need to cooperate against all groups that use terrorism to achieve their ends."
Watch Next: Serious Problems to Come for Turkey, Says Former Lawmaker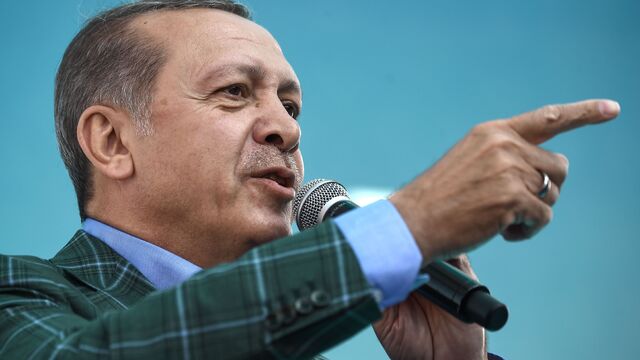 — With assistance by Jackie Edwards, Selcan Hacaoglu, and Boris Groendahl
(
Updates with Austrian chancellor statement in 12th paragraph.
)
Before it's here, it's on the Bloomberg Terminal.
LEARN MORE