Australia's Central Bank Says Housing Market Risks Are Rising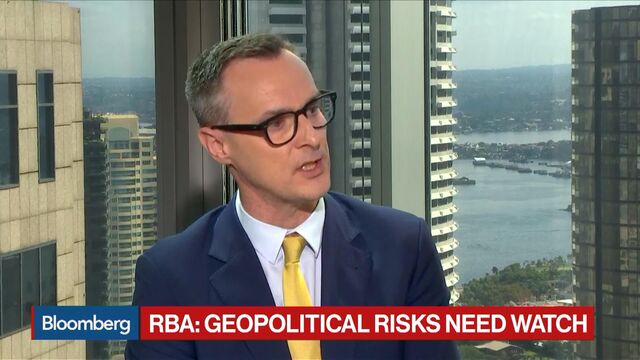 Australia's central bank will focus on the performance of the nation's labor and housing markets in coming months in an economy it said grew moderately in early 2017.
In minutes of this month's policy meeting released Tuesday, the Reserve Bank of Australia noted labor market conditions were "somewhat weaker than had been expected" and measures of underemployment "remained high." It met two weeks ago, missing a surge in full-time employment reported Thursday; that data also showed unemployment remained at a high 5.9 percent.
"The board judged that developments in the labor and housing markets warranted careful monitoring over coming months," the RBA said in a new addition to its outlook.
The central bank has kept interest rates at a record-low
1.5 percent since August as it encourages industries outside of mining to boost investment and hiring. But that has set off a speculative spree by property investors in Sydney and Melbourne, sending home prices and household debt soaring. Meanwhile, the labor market has remained relatively subdued and as a result, wages have stagnated.
"Although forward-looking indicators of labor demand continued to suggest an increase in employment growth over the period ahead, this has been true for some time without leading to an improvement in labor market conditions," the RBA said.
It reiterated that while headline inflation was likely to accelerate to above 2 percent this year due to higher oil prices, the return of core consumer prices to the RBA's 2 percent to 3 percent target would take longer.
Echoing its assessment in last week's semi-annual Financial Stability Review, the board said: "growth in housing credit continued to outpace growth in household incomes, suggesting the risks associated with the housing market and household balance sheets has been rising."
More positively, the central bank said an improvement in global economic conditions had supported higher commodity prices, which are "expected to have provided a significant boost to Australia's national income in the March quarter."
The outlook is less positive, however, as the price of the nation's key commodity export, iron ore, has been plunging. Its downturn intensified since the central bank's board met.
The RBA said early indications were that supply disruptions from Cyclone Debbie in the state of Queensland and floods in northern New South Wales were likely to be concentrated in coal production and some specific crops. The impact on inflation and domestic demand growth, including from repairs and rebuilding "was not expected to be large," it said.
The RBA reiterated that holding policy unchanged was consistent with sustainable growth in the economy and achieving the inflation target over time.