markets
Bank Brexit Exodus Seen Hastened by Close Regulator Scrutiny
By and
Bank of England deadline for contingency plans set for July 14

European Central Bank says it can take six months for approval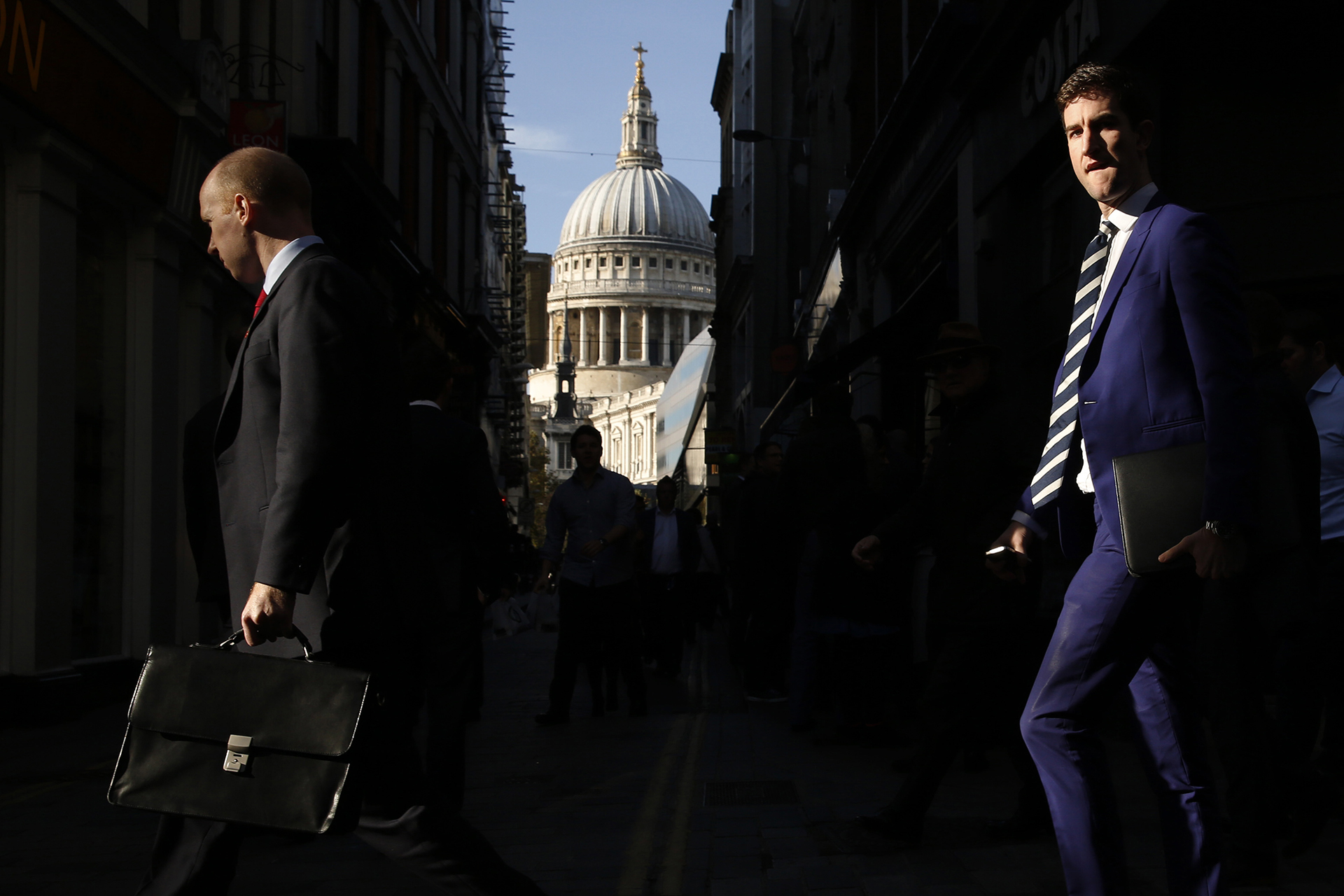 Follow @Brexit for all the latest news, and sign up to our daily Brexit Bulletin newsletter.
European and U.K. regulators risk inadvertently hastening the loss of some banking operations from London by pushing lenders to make detailed plans for the worst-case Brexit scenario, according to people familiar with the matter.
Senior finance industry executives are concerned Bank of England and European Central Bank demands for full contingency plans may spur the relocation of activities from London to the continent, said the people, who asked not to be identified because the matter is private. As the U.K. prepares to quit the European Union by the end of March 2019, firms seeking continued access have been asked to consider the approvals needed to set up a subsidiary in time.
The pressure illustrates a delicate balance for regulators between ensuring there are plans to maintain financial stability without spooking banks into relocating some business. The BOE's Prudential Regulation Authority has written to lenders and other financial companies giving them a July 14 deadline to set out their plans, while the ECB said last week it takes at least six months to win a banking license.
"You're going to see an acceleration of real activity around these project plans," said Andrew Gray, head of Brexit for U.K. financial services at PricewaterhouseCoopers LLP in London. "Regulators are all gently upping the pressure on the boards and branch managements to start to execute on some of their plans. Firms may not want to do this, but they all now recognize they've got to."
Read more: Foreign bankers in limbo are already asking to relocate
In pushing firms to update or complete their contingency plans, regulators risk bringing forward the implementation of those arrangements where the company sees some benefits in being the first to move. Those advantages may be in terms of grabbing scarce office space in the euro-zone city of choice, as well as moving and hiring the right staff.
The uncertainty is worsened by the relatively limited period to prepare for the outcome of negotiations between the U.K. and EU, according to Rob Aird, a partner at law firm Ashurst LLP.
"Unless there is a very clear pronouncement in very short order about what the transitional arrangement will look like, people will start to vote with their feet and start to get things set up," Aird said. "The risk is that there may not be any clarity until after the German elections in September."
An official for the Bank of England declined to comment. A spokesperson for the ECB pointed to its earlier guidance that the submission of plans will help ensure an application is processed "as smoothly as possible."
Proposed changes to the EU's banking law, which is currently under review by the European Commission, the bloc's executive arm, add to the complexity. This includes a proposal to force lenders based outside the EU to set up an "intermediate parent undertaking" to act as the owner of business units in the region and give the ECB's Single Supervisory Mechanism a consolidated balance sheet to oversee.
The PRA's letter points out that while Brexit will affect U.K. banks in the EU, some of the continent's banks could come "directly under PRA authorization and supervision," a signal they may have to incorporate in Britain.
Read more: What some of the biggest banks are planning
There's probably "merit" in firms with large European businesses relocating very quickly to reassure clients, Aird said. However, he expects most to wait and see how things go for the major firms before committing themselves, he said.
"The second quarter is when we see a number of firms submitting applications to various European regulators," according to PwC's Gray. "When we get into May, I absolutely expect to see a number of firms submitting those applications, certainly on the back of the ECB's statements and the PRA letter."
— With assistance by Alexander Weber
Before it's here, it's on the Bloomberg Terminal.
LEARN MORE