Brexit 'Alarm Bells' Set to Ring as Chemical Makers See Disorder
By and
Industry symbolizes economic pitfalls of U.K. exit from EU

European producers' group chief cites risk of talks derailing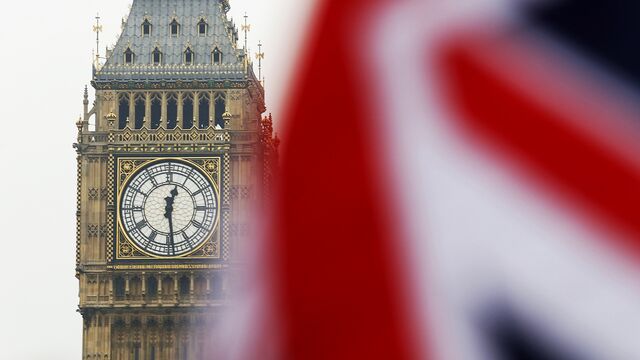 Chemical companies are preparing for a potentially disruptive Brexit as the U.K. withdrawal from the European Union threatens an integrated market underpinning more than 40 billion euros ($42 billion) a year in two-way trade.
Marco Mensink, director general of the European Chemical Industry Council representing manufacturers such as BASF SE, Akzo Nobel NV and Dupont Co., said the U.K. and its EU partners are starting two years of talks on Britain's departure with widely differing positions. That's a particular risk for the chemicals industry because of the intensity of its cross-Channel shipments, he said.
"We are going to ring many, many alarm bells during the Brexit negotiations," Mensink said in an interview in Brussels. "Things risk veering off course. There seems to be a disconnect in communication between both sides."
The industry will serve as a barometer of the economic damage that could be inflicted on Europe if the U.K. tumbles out of the 28-nation bloc without an agreement, highlighting the risks that Prime Minister Theresa May and her EU counterparts will contend with when discussions start in May, as scheduled. BASF Chief Executive Officer Kurt Bock told shareholders that Brexit was a key uncertainty and warned that it would affect "our competitiveness as well as that of our customers in our home market of Europe."
Regulatory Hurdles
Brexit poses so many regulatory challenges that a business-friendly transitional arrangement will be needed for the period between the U.K.'s departure in 2019 and the entry into force of any accord on the country's future relationship with the EU, said Mensink.
"The real question is: will there be political will for a transitional agreement?" he said. "Settling the Brexit questions affecting chemicals will be like unscrambling an omelet back into eggs. We urge policy makers to find solutions."
For clues to the complexity of separating the U.K. from the rest of the EU chemicals market, take an everyday consumer good like soap.
To read about the U.K.'s post-Brexit trade complications, click here.
One popular detergent sold in U.K. supermarkets is made from chemicals that cross the Channel several times during the manufacturing and distribution processes, according to Mensink, who said the raw material is produced in France, reworked in the U.K., shipped to Germany and returned for packaging to Britain. The finished product is then distributed throughout the EU.
A U.K. exit from the single market without any transitional arrangement would increase taxes paid on goods and disrupt the flow of materials between the EU and Britain, boosting costs for manufacturers and end users. In addition to consumer chemicals, the top product groups for both sides include petrochemicals and plastics.

"If they don't organize this, we go back to a situation where trucks are waiting in front of a border," Mensink said.
A further threat to chemical businesses comes from tariffs. Under the World Trade Organization regime, they would average around 3 percent to 4 percent for commerce between the U.K. and the rest of the EU were no transitional deal and no subsequent free-trade accord to be reached.
Because many chemicals in manufactured goods cross the Channel more than once during the production process, the ultimate tariff burden would often be higher, said Mensink. In some cases, the extra costs for companies could lead to a halt in trade, he said.
"One tariff is a difference in profitability, two times the tariff is no profitability and three, four, five times the tariff means you won't ship it," Mensink said.
Medium Priority
As part of a Brexit negotiating strategy designating various industries as high, medium and low priority, the U.K. government has placed chemicals in the middle category, behind banking and ahead of steel, The Times reported in February, citing a leaked memo.
More than 40 percent of Britain's chemicals are sold in other EU countries, according to the European industry group, which is also known as Cefic. U.K. chemical exports to the rest of the EU in 2015 totaled 19.8 billion euros, almost on par with British imports from the bloc's other members valued at 23.5 billion euros, according to Cefic.
Beyond customs red tape and duties, the chemicals industry is concerned about Brexit's impact on the ability of personnel to move freely between the U.K. and other EU nations and on the uniform enforcement of safety standards set under a landmark 2006 European law, according to Mensink.
The prickly political question is the extent to which the British government would be subject to the agency's rulings while no longer having a say in preparing them. "We'll need a tool where the U.K. complies with ECHA decisions," Mensink said. 
Amid all the uncertainties for the industry, Cefic is collecting more detailed data from companies on their supply chains. It's also warning them against complacency.
"Very soon reality will kick in," Mensink said. "We're telling members to be prepared."
— With assistance by Marine Strauss
Before it's here, it's on the Bloomberg Terminal.
LEARN MORE