Now the Real Work Begins for Marijuana Lobbyists in Canada
By and
Trudeau government lays out plan to legalize pot by July 2018

But it defers decisions on price, taxes, packaging and more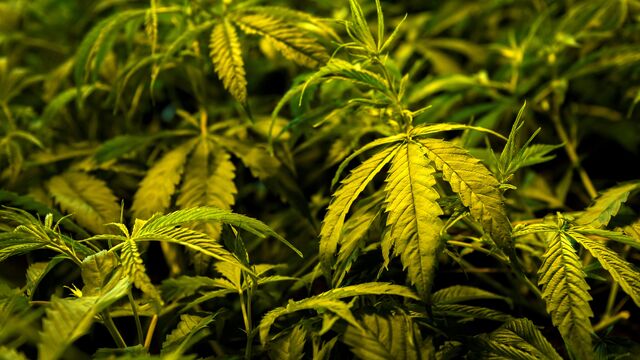 Canada has unveiled its framework for legalizing recreational pot use next year -- but its marijuana companies remain in limbo with key details yet to be nailed down.
Prime Minister Justin Trudeau's government released hotly anticipated rules Thursday, striking a law-and-order tone in setting a minimum age of 18 while introducing stiff new penalties for impaired driving and for selling marijuana to minors. The latter could lead to up to 14 years in jail.
A slew of other details remain up in the air, including price, taxation, packaging and retail sales rules. Edible marijuana products won't be allowed to be sold at first, and the government didn't say when they would. Canadian marijuana companies, in other words, still don't know what they can sell, where and for how much.
Shares in Canadian marijuana companies tumbled after Thursday's announcement. Aurora Cannabis Inc. fell 6.6 percent at 2:29 p.m. in Toronto, while Canopy Growth Corp. tumbled 4.5 percent and OrganiGram Holdings dropped 9 percent.
The two bills Trudeau's government introduced confirmed a target legalization date of July 2018, and said marijuana could be sold online and delivered by mail in cases where provinces don't establish rules in time. It barred export or import without a permit, typically issued for medical or scientific cannabis, and bans certain advertising and promotion practices. Endorsements are prohibited -- a blow to the future of deals such as the one between Canopy and rapper Snoop Dogg for medicinal marijuana.
Mixed Reaction
While marijuana stocks had a spirited rally in anticipation of a "rosy future", the government delivered a bleak law enforcement message, Chris Damas, editor of the BCMI Report in Barrie, Ontario, said in a note. "If the illicit market was going to disappear and the [licensed producers] move in like an unwanted relative the stocks would be rallying."
Brendan Kennedy, chief executive officer of Privateer Holdings, a private equity firm investing in legal marijuana, said he was "extremely optimistic" about the government's move -- though he will be pushing for more freedom on packaging and a low tax rate.
Consumers will continue to purchase marijuana on the black market if taxes are too high and if licensed producers are unable to differentiate their product from what's available illegally, he said.
Daniel Pearlstein, a research analyst at Toronto-based brokerage Eight Capital, called Trudeau's plans a good first step in line with expectations. Some negative sentiment surrounding the restrictions on packaging and advertising probably weighed on share prices initially, he said.
No Glamor Allowed
The rules unveiled Thursday allow adults to possess up to 30 grams of marijuana and grow up to four plants in a particular home. There are new restrictions on the sales of accessories such as pipes. The proposed law bars any "testimonial or endorsement" of a product or use of a person, character or animal to market it.
Promotion is permitted in areas accessible to adults but can't use images that evoke "glamor, recreation, excitement, vitality, risk or daring." Sales by vending machine are forbidden.
Details on prices and taxation are due in coming months from Finance Minister Bill Morneau. 
"We also recognize the importance of price in order to compete effectively," added lawmaker Bill Blair, a former police chief who served as Trudeau's marijuana point-person. "There is important work yet to be done," he said.
Before it's here, it's on the Bloomberg Terminal.
LEARN MORE