White House Seeks Car-Efficiency Talks With California
By and
Administration aims to steer vehicle efficiency talks soon

Goal is consistent 50-state rules following 'midterm' review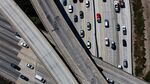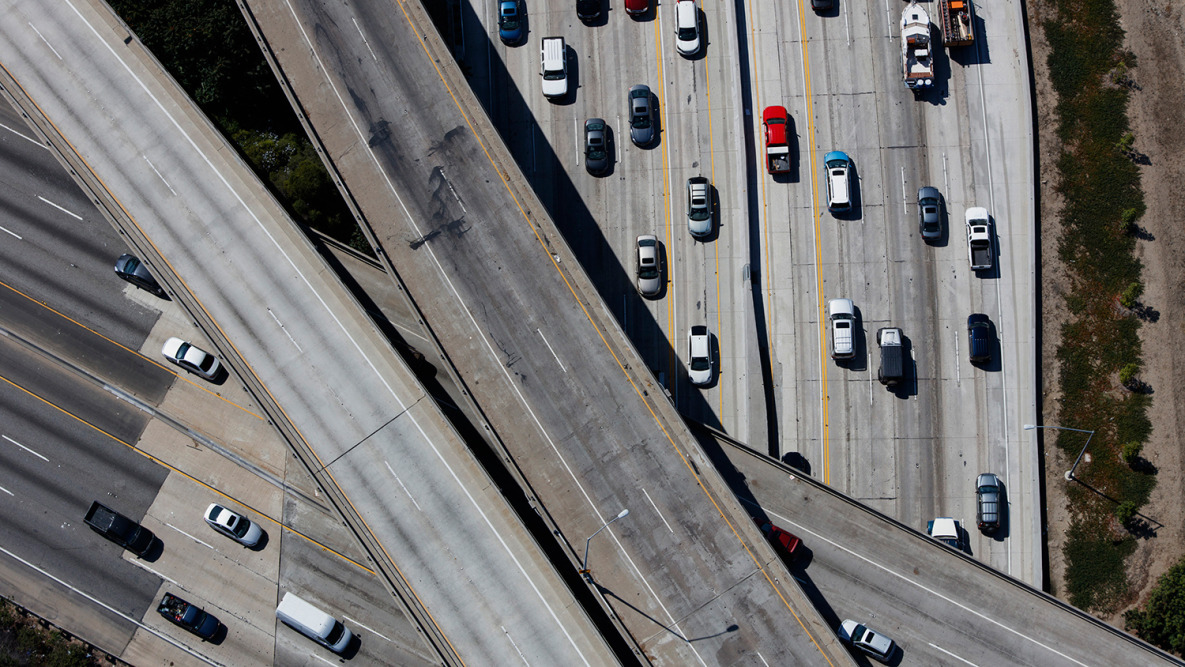 The White House will seek to convene negotiations between federal regulators, carmakers and California officials for a pact on auto-efficiency standards through 2025 to ensure consistent rules in all 50 states.
The administration wants to reach a consensus that would allow automakers to avoid having to design cars for varying regulations among states, according to a White House official who spoke on the condition of anonymity discussing internal discussions.
The official also said the White House had no immediate plans to challenge California's unique authority to set more stringent auto-emissions standards than the Environmental Protection Agency, signaling the administration hopes to avoid a protracted fight over clean cars with the influential state.
President Donald Trump last month reinstated a review of national greenhouse-gas standards that run through 2025, saying the Obama-era rules "would have destroyed" the auto industry. California quickly countered, saying it won't lower its identical 2025 tailpipe emissions targets no matter what Trump does and began drafting even tougher goals for 2030, setting up a showdown between Sacramento and Washington.
Manufacturers Association
Mitch Bainwol, president of the Alliance of Automobile Manufacturers, said the trade group has received early indications of the White House's willingness to steer such talks.
"Based on conversations with relevant White House officials, our hope and expectation is that there will be a process triggered sometime in the near future that will include the federal agencies, California and relevant stakeholders,'' said Bainwol, whose group represents a dozen automakers, including General Motors Co., Ford Motor Co., Toyota Motor Corp. and Volkswagen AG.
A fresh agreement on vehicle efficiency could limit the risk that a U.S. review of standards for 2022-25 leads to a fractured auto market, with federal rules in most states in addition to different standards set by California.
California -- faced with the country's worst smog -- has been writing its own clean-air rules since 1970. Nine other states follow California's standards, and together they account for about 30 percent of U.S. auto sales. That's why its rules often become de facto standards for cars and trucks that automakers sell nationwide.
Why Trump Would Want to Slow Tough Fuel Standards: QuickTake Q&A
In a statement, California Air Resources Board Chair Mary Nichols said that, while studies have bolstered the case for tougher standards through 2025, the powerful regulator stuck with its existing targets in the name of stability.
"The rigorous midterm evaluation and recent independent studies have shown that much more ambitious improvements are technologically feasible and cost effective," Nichols said. "Nevertheless, California has reaffirmed our willingness to stick with the deal we made in 2012 in the interests of stability and unity. Unfortunately, the alliance seems eager to exploit the change in the White House to slam on the brakes and roll backwards as quickly as possible."
EPA head Scott Pruitt has said he would review California's legal authority to enforce its own limits on pollution and carbon-dioxide emissions. So far, the administration has declined to launch a formal challenge to California's authority, which state officials have promised to defend in court. Carmakers also haven't called for attacking the state's rule-writing authority.
Former President Barack Obama's standards aimed to push fuel-economy levels to more than 50 miles (80 kilometers) per gallon by 2025 from about 36 mpg today. Automakers have argued that the current standards are too aggressive in light of low gas prices and booming sales of larger vehicles such as crossovers and SUVs, and that higher vehicle costs would jeopardize sales and auto employment.
Environmental groups have blasted the industry's position and Trump's reopening of the review as a first step toward gutting the standards.
"At the end of the day, the talk of 'rollback' is fallacious," Bainwol said at an event Tuesday. "What we're talking about here is the nature of the slope. We'll get to the Obama numbers, we'll get beyond the Obama numbers. The question is when that happens."
— With assistance by Anne Riley Moffat
Before it's here, it's on the Bloomberg Terminal.
LEARN MORE