LeEco Is Said to Miss U.S. Sales Forecasts, Plan More Job Cuts
by
Chinese tech firm falls far short of $100 million revenue goal

U.S. ambitions also hindered by collapse of deal to buy Vizio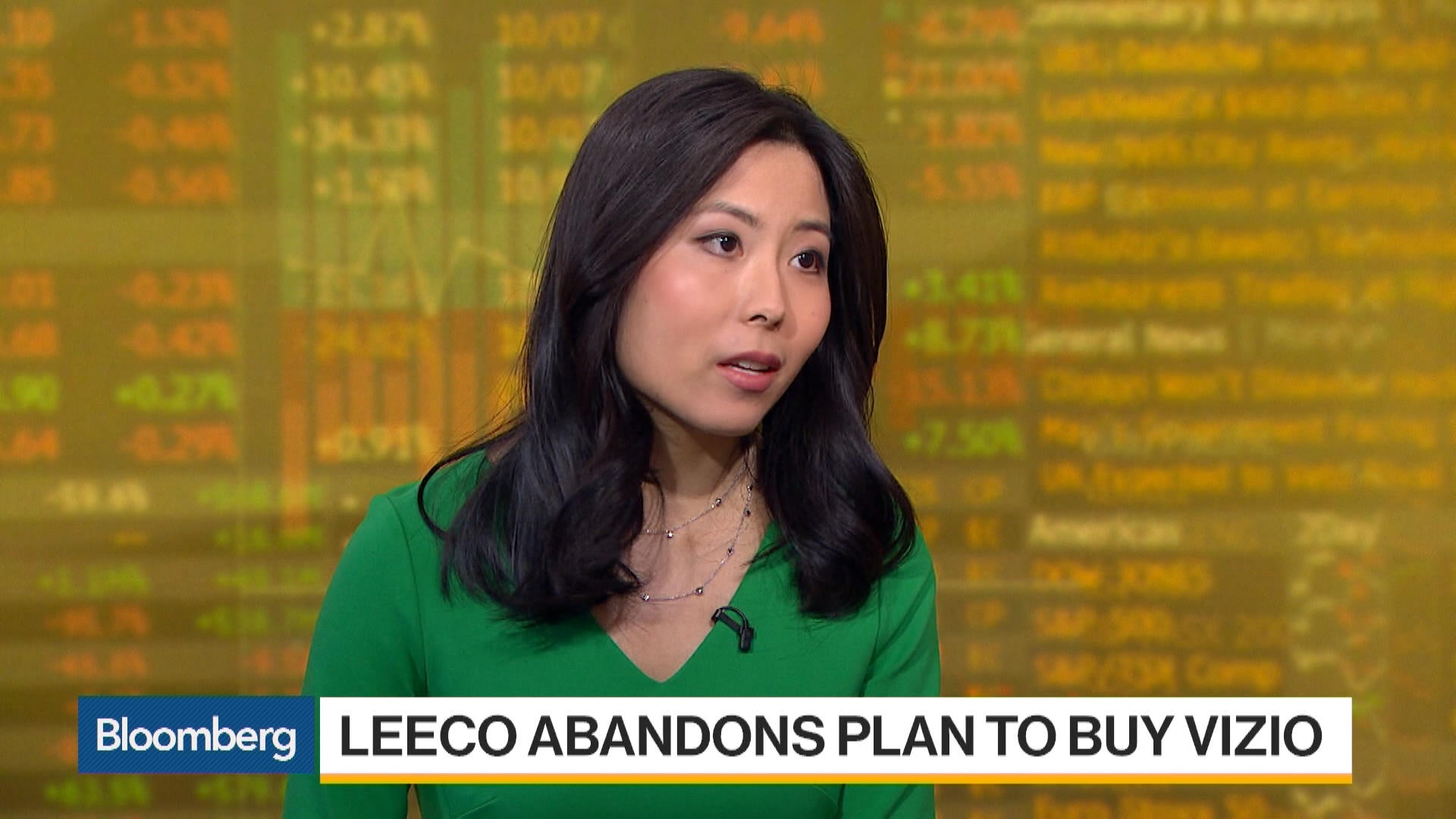 Chinese technology conglomerate LeEco Inc. is sharply scaling back its U.S. ambitions.
The company -- which oversees a range of businesses in China, from streaming video to smartphones to electric cars -- missed its projections for 2016 sales in the U.S. by a wide margin and is planning to cut more than a third of its U.S. workforce, a person familiar with the matter said.

Billionaire Jia Yueting is narrowing his vision for LeEco's global expansion amid lackluster sales and the prospect of a cash crunch. The company entered the North American market in October with a splashy event in San Francisco, where it showed off an array of products, including ultra high-definition televisions, phones, virtual reality goggles and electric bikes. Yet LeEco generated U.S. revenue of less than $15 million last year after that October debut, compared with an original goal of $100 million, according to the person.
The company so far is only selling TVs, smartphones and some accessories in the U.S. The U.S. unit is also making plans to eliminate about 175 jobs, which would shrink its staff in the country to about 300 people, said the person, who asked not to be named because the financial details aren't public.
LeEco declined to comment on the planned job cuts and revenue miss.
On Monday, the company said it was abandoning its plan to acquire U.S. TV maker Vizio Inc. for $2 billion, citing regulatory hurdles. The collapse of the deal, which was meant to give LeEco a beachhead to build its brand with American customers, sets LeEco even further back in the U.S. The two companies said they instead will collaborate on ways to bring Vizio's products to the China market and integrate LeEco's content into Vizio's platform.
Unfamiliar Market
Jia pushed into the unfamiliar U.S. market even as his umbrella company struggled to alleviate a cash shortage. Executive departures and job cuts are further fueling concern about the future of LeEco U.S., where the company delayed payroll earlier this month. Frustration has also stemmed from employees with bosses in China who appear to have little understanding of the American market, according to current and former employees.
At the time of LeEco's U.S. rollout, Jia said that the U.S. operations employed more than 500 people "with more being added each week." The company had also purchased 49 acres of land in Santa Clara, California, from Yahoo! Inc. to build a campus that could house as many as 12,000 employees. Those plans have now been scrapped, according to the person with knowledge of the company's operations.
After rapid expansion of his tech empire, Jia admitted late last year in a letter to employees that the company was struggling to raise cash. Some suppliers said that LeEco was behind on payments and the company was stripped of some sports broadcasting rights.
The company now employs about 475 across its U.S. offices, which are based in San Jose, California. LeEco has been planning to make another round of job cuts for several months, but the timing for the reduction depends on when the company can build up enough funds to pay for employee severance packages, the person said.
At the time of its U.S. debut, analysts questioned whether LeEco could export its business model outside of China, where its brand is less well-known. The company's aggressive approach to international expansion sharply contrasts with that of China's three biggest internet companies: Baidu Inc., Alibaba Group Holding Ltd. and Tencent Holdings Ltd. They have made slow forays in the U.S., opening modest offices in Silicon Valley and mostly focusing on investing in U.S. startups.
Before it's here, it's on the Bloomberg Terminal.
LEARN MORE