quicktake
Hedge Fund Digs Into World's Biggest Miner BHP: QuickTake Q&A
By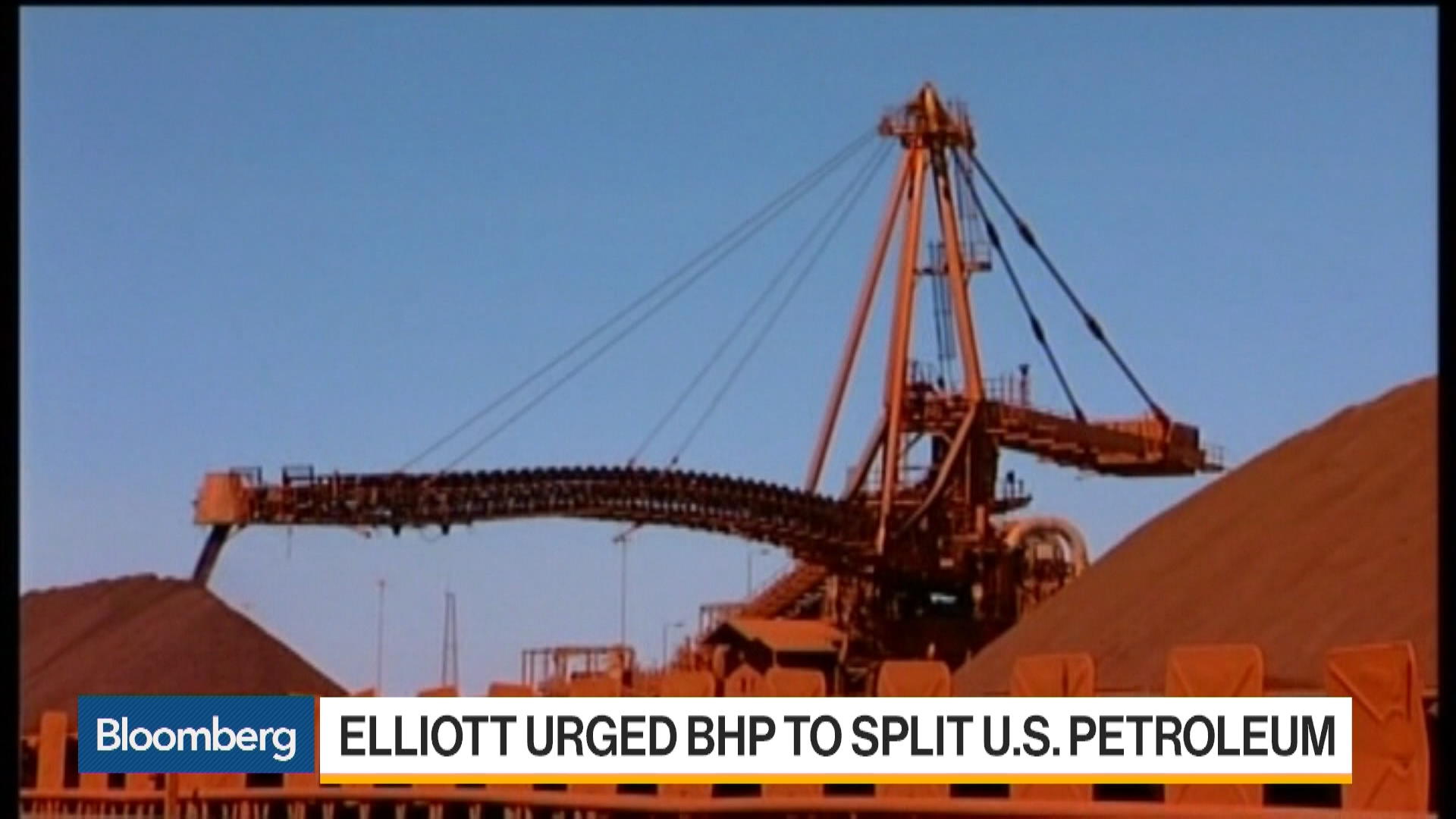 Since BHP Billiton was formed at the turn of the century, the world's biggest mining company has had two legal entities in Sydney and London. Now, billionaire Paul Elliott Singer's hedge fund, Elliott Management Corp., wants an overhaul of the business, including turning BHP into one company, headquartered in Australia. The proposal, which the company has rejected, risks further clashes between the occasionally activist investor and the $97 billion mining giant.
1. Why is BHP listed in Sydney and London?
It's the result of the 2001 merger of Australia's BHP Ltd. and the U.K.'s Billiton Plc. The firm has two headquarters and two stock-market listings, but is run as a single entity under the same management and board of directors. The structure was put in place in part to avoid a large tax bill that would have resulted from BHP's acquisition of Billiton. Following the 2015 spinoff of the company's aluminum, nickel, manganese and other assets into South32 Ltd., BHP's U.K. entity accounts for just 10.3 percent of the company's revenue, according to New York-based Elliott.
2. Is this type of dual-listing structure normal?
Increasingly less so. Oil giant Royal Dutch Shell Plc, which pioneered the structure, scrapped its equal U.K.-Dutch dual listing -- and its arrangement as two companies operating as one -- more than a decade ago. It now has a primary listing in London and a secondary one in the Netherlands. In early April, Unilever Plc said it's considering ending dual nationality. Rio Tinto Group, the world's second-largest mining firm, is one of only five other companies worth at least $15 billion to have a dual-listing structure, according to Elliott.
3. Why unify into a single Australian company?
Elliott Management, which owns 4.1 percent of BHP and bought the shares via the British listing, says this would increase BHP's value by removing a discount between the U.K.- and Australia-listed shares. Elliott says it would also unlock almost $10 billion of so-called franking credits. 
4. What are franking credits?
They're a quirk of Australia's tax system. The credits are intended to avoid double taxation of corporate profits -- once by the company when it pays taxes on its profits and again by shareholders receiving a portion of those profits as dividends. The credits go to Australian tax-paying companies, which can allot them to shareholders who are also Australian taxpayers. BHP has built up $9.7 billion of these credits on its balance sheet as the amount of its tax payments in Australia outweighs its dividend payouts to Australian shareholders. 
5. What else is Elliott proposing?
Elliott Management says BHP, which along with most producers has only recently emerged from the commodity crisis of 2015, could return value to shareholders if it bought back its own stock under a single listing, Elliott says. The proposed new structure could also cause the shareholder base to shift toward Australia, automatically making the franking credits more valuable, the hedge fund says. In both cases, demand for the shares would grow, raising the value of Elliott management's holdings.
6. What are the arguments against a single headquarters?
Unifying the company could result in a significant capital-gains tax bill, since it would mean transferring assets held by BHP's U.K. business to its Australian entity, and would also require approval by the Foreign Investment Review Board of Australia. BHP says the costs and risks associated with Elliott's proposal outweigh the benefits.
The Reference Shelf
Elliott Management explains the letter it sent to BHP with its proposals.
Bloomberg's Jesse Riseborough discusses the reaction from BHP on Elliott's proposals.
BHP's first-half profit soared as commodity prices rebounded.
Before it's here, it's on the Bloomberg Terminal.
LEARN MORE