Thornton Joins Barrick Top Brass in Argentina After Rupture
By and
Gold miner asked to overhaul Veladero's operational processes

Third Veladero incident coincides with stake sale to Shandong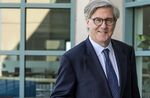 Barrick Gold Corp. Executive Chairman John Thornton flew to Argentina after authorities threatened to rescind the license for the Veladero mine on the same day the company agreed to sell half the asset.
Thornton joined President Kelvin Dushnisky, Chief Operating Officer Richard Williams and Chief Financial Officer Catherine Raw in meetings with local managers in Buenos Aires as the world's top gold producer deals with the fallout from the third incident involving cyanide solution in two years.
"It underscores how seriously the company and the management team takes this issue," Andy Lloyd, a spokesman for Barrick, said by telephone from Toronto.
On Thursday, Barrick announced a $960 million deal with China's Shandong Gold Group for a 50 percent stake in Veladero. On the same day, Argentina's Energy and Mining Minister Juan Jose Aranguren and San Juan Governor Sergio Unac met with Dushnisky and board members. Following that meeting, the authorities said "the continuity of Barrick Gold's activities in the country is subject to the presentation and approval of a new comprehensive work plan."
Court Request
On Friday, Federal Environment Minister Sergio Bergman said he was seeking a full suspension of activities at the mine through a federal court until guarantees are in place to safeguard water supplies after a pipe carrying cyanide solution ruptured on March 28. The mine had cyanide-solution leaks in September 2015, when 1.1 cubic meters of solution escaped, and a smaller leak in September 2016.
Barrick has no further information on the threat to suspend the mine's operations and is unaware if an injunction has been filed, Lloyd said.
Meanwhile, authorities in San Juan province, where Veladero is located, have issued a series of demands, including a re-engineering of operational and environmental processes at the mine. It will also have to be audited by local and international experts.
"We're working on putting together a series of plans that address these points," Lloyd said. "What that specifically will be needs to be agreed with the authorities."
Guidance Stands
Currently, Barrick is restricted from adding fresh cyanide solution to Veladero's heap-leach facility. As the existing solution circulates and loses potency, the amount of gold recovered will decline, although there hasn't been any change to the 2017 production guidance, Lloyd said. "The focus of the company is now on executing on those requirements by the country."
Barrick shares were up 1.4 percent at C$26 at 2:37 p.m. in Toronto.
"I would be looking at months -- at least a month or so -- before it would have a material impact, " Siddarth Subramani, an analyst with Veritas Investment Research Corp., said by telephone from Toronto, referring to restrictions on the leach pad. "The bigger risk is that there's a suspension of all activities at Veladero."
Costs could also rise at the site, although it's unclear whether that would be a one-time increase or result in higher operational expenses going forward. "The worse case scenario is obviously if they take away the mining license," Subramani said. "From my discussion with IR, there was no indication they were preparing for that."
China Signing
That said,  after the latest incident at Veladero, Argentine officials are taking a hard line. 
"Things have to change or else the province will take a decision to rescind the mining concession," Aranguren told Argentina's La Nacion on Friday.
Thornton was in China for the signing of the Shandong deal and canceled plans to be in Toronto Monday to fly to Argentina instead.
Under his leadership, Barrick has sold stakes in a wide range of assets to joint venture partners, including half its stake in the Porgera mine in Papua New Guinea and in the Zaldivar copper mine in Chile. On March 28, the same day of the Veladero rupture, it announced plans to team up with Canada's Goldcorp Inc. to develop a large project in the Maricunga mineral belt in Chile.
Before it's here, it's on the Bloomberg Terminal.
LEARN MORE