business
BOE's Carney Urges Banks to Prepare for Any Brexit Outcome
By
BOE says preparation in financial industry so far is 'uneven'

Carney says U.K. must take 'high road' on regulation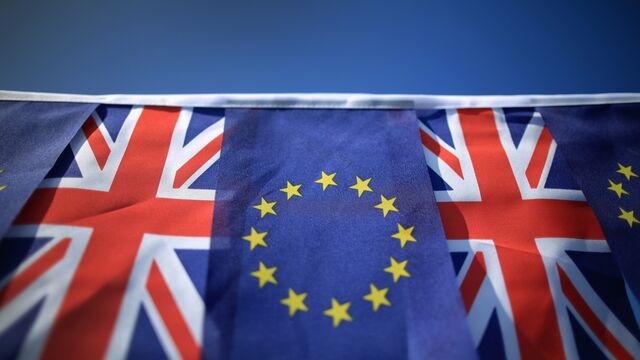 Follow @Brexit for all the latest news, and sign up to our daily Brexit Bulletin newsletter.
Bank of England Governor Mark Carney urged banks to get contingency plans in place for all potential Brexit outcomes, as the two-year countdown to the U.K.'s departure begins.
In a speech in London, Carney said the transition poses a risk to financial stability and warned that if it leads to reduced cooperation on regulation and other issues, this will have a negative impact on the economy and jobs.
Click here to watch the full speech and Q&A session
Describing better international coordination on regulation as taking the "high road," he said this would lead to "more jobs, higher sustainable growth and better risk management across the G20."
"But there is another path -- the low road -- where trust and cooperation diminish, fragmentation hardens, capital flows are disrupted and trade and innovation are curtailed," he said.
Carney's comments are his first since Article 50 was triggered and spell out his view of the threats Brexit poses to London as a global finance hub. He highlighted the significance of the banking industry in London and the wider U.K. and also repeated his view of its importance to the EU, describing it as "Europe's investment banker."
"Taking the low road would be sub-optimal for all, with fewer jobs, lower growth and higher domestic risks," he said in the speech on Friday.
Carney, who was criticized by some lawmakers for his remarks before the referendum last year, said that a positive U.K.-EU approach to regulation is in the U.K.'s interest. It would be "entirely consistent" with the government's aim for a "comprehensive, bold and ambitious free-trade relationship with the EU," he said.
Responding to questions after the speech, the governor said financial services shouldn't have a separate deal, but should be part of a "comprehensive" agreement -- in line with what Prime Minister Theresa May has said publicly. Officials in her team have raised concerns privately that a trade deal including banks will be too complex to complete within the two-year deadline, with one suggesting finance could be covered in a later agreement.
The BOE also published a letter sent to the financial industry on preparation on Friday. Deputy Governor Sam Woods said all firms with cross-border activities between the U.K. and the rest of the EU must "undertake appropriate contingency planning" for Brexit.
Woods said the level of preparedness is "uneven" and may not be sufficiently tested against the worst outcomes, such as a so-called hard Brexit or no new deal being agreed at the end of the exit timetable. The regulator wants banks' "full responses" by July 14.
Given the wide range of possible outcomes, firms must have plans in place early so that they can "stand ready to execute in good time should the need arise," Woods said in the letter.
Watch Next: Why the Financial Sector Is Braced for a Hard Brexit
— With assistance by Scott Hamilton
(
Updates with comment on talks in eighth paragraph.
)
Before it's here, it's on the Bloomberg Terminal.
LEARN MORE