Argentina Shuts Down as Macri Faces First General Strike
By
Police clash with protesters at pickets in Buenos Aires

General strike to cost Argentine economy nearly $1 billion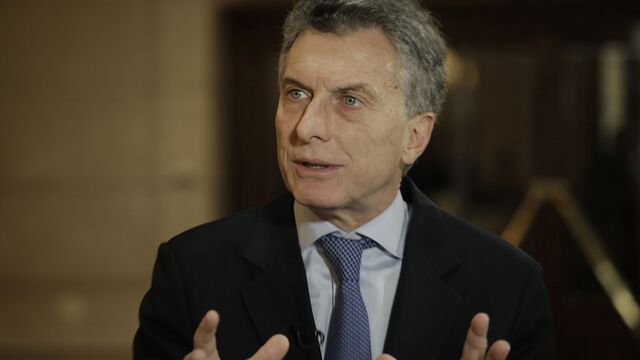 Argentina was brought to a standstill on Thursday as labor unions demanding higher wages staged the country's first general strike since President Mauricio Macri took office 15 months ago.

The 24-hour strike started at midnight, bringing to a halt public transport, airports, customs, schools, factories and some government offices in South America's second largest economy. Marches and rallies were held throughout the country, with participants also protesting against recent government measures to rein on the country's deficit, which included cut in subsidies. The unions argue that the end of the subsidies has led to job reductions and sky-rocketing prices.
Grain trucks dwindled at Argentina's port, with just 220 trucks with corn and soybeans lined up near crushing plants around the city of Rosario on Parana River, according to trucking agency Williams Entregas. That compares with close to 3,000 trucks on Wednesday.
While inflation slowed in the second half of the year from a 47 percent peak, it remains stubbornly high. Prices in February accelerated to 2.5 percent from a month earlier after the government cut electricity prices as it attempts to close a budget deficit. Teachers in the province of Buenos Aires have been at loggerheads for weeks with Governor Maria Eugenia Vidal over salary negotiations.
The main access points to the capital Buenos Aires were blocked by picketers on Thursday morning. President Macri has said the strike will cost the economy 15 billion pesos ($970 million). Local television showed footage of skirmishes between riot police and protesters at the pickets. Security was heavy in downtown where the Latin American edition of the World Economic Forum was taking place.
Six protesters were arrested and four injured in clashes as police attempted to break up a picket that was blocking one of the main entry points to Buenos Aires, state news agency Telam reported

Macri said in an interview with Bloomberg on Wednesday that he will continue to seek dialogue with the unions and that a large proportion of Argentines are still backing his reforms. The president addressed an audience of investors, businessmen and government officials at the opening of the WEF's session on Thursday morning.
"So good to see that you all came here to work," Macri said.
Union leader Pablo Micheli said about 90 percent of workers had complied with the strike across the country and condemned what he described as police repression.
"This economic plan is based on lowering inflation at the cost of job dismissals and suspensions," Micheli said at a press conference. "This is what the president is discussing right now in the only place in the city where there was zero compliance, which was at the the mini Davos."
Before it's here, it's on the Bloomberg Terminal.
LEARN MORE