North Korea Fires Ballistic Missile Before Xi-Trump Meeting
By
Projectile flew 60 kilometers into East Sea, South Korea says

Tillerson has said all options available, including military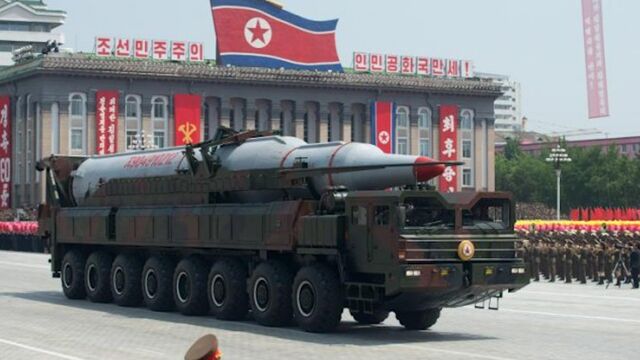 North Korea conducted another ballistic missile test, drawing condemnation from countries in the region shortly before the first meeting between Chinese President Xi Jinping and U.S. President Donald Trump.
The projectile was fired into the East Sea early Wednesday and flew about 60 kilometers (37 miles), South Korea's joint chiefs of staff said in a text message. While the missile fell well short of Japan's exclusive economic zone, Prime Minister Shinzo Abe said the launch was a "major provocation." South Korea's foreign ministry said it "strongly condemns" the launch.
U.S. Secretary of State Rex Tillerson, who has shown a propensity to break from State Department tradition on issues ranging from press access to its public promotion of human rights, was succinct in his reaction: "The United States has spoken enough about North Korea. We have no further comment."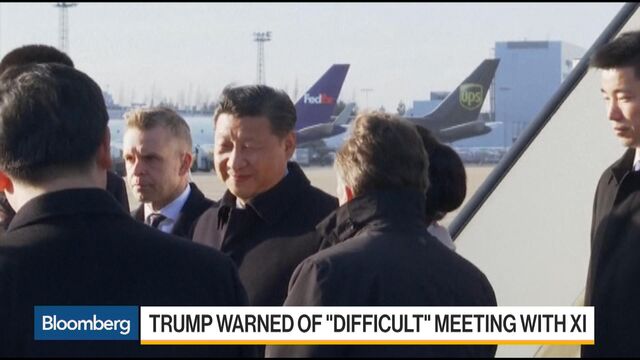 Kim Jong Un's regime has defied United Nations sanctions in an attempt to build a missile that could deliver a miniaturized nuclear weapon to North America. He has launched dozens of projectiles and conducted three nuclear tests since he came to power after his father's death in 2011, and claimed in January to be in the final stages of preparations to test-fire an intercontinental ballistic missile.
Initial assessments indicate that the latest device was a KN-15 medium-range ballistic missile launched from a land-based facility near Sinpo, northeast of Pyongyang, the U.S. Pacific Command said. It didn't pose a threat to North America, it said in a statement.
Read more on Trump's options to deal with North Korea
In March, Tillerson said that all options, including military, are on the table to counter the regime's nuclear ambitions. Trump is expected to press Xi to do more to address North Korea when the leaders meet in Florida on April 6-7. South Korean intelligence warned in late March that North Korea could potentially detonate a nuclear device to "overshadow" the U.S.-China summit.
"This news should underline for both governments the importance of focusing on pragmatic and innovative cooperative action to meet the challenge of a potentially game-changing North Korean threat to U.S., Chinese and global security," said Graham Webster, a senior fellow at Yale Law School's China Center.
QuickTake Trump's Options to Deal With North Korean Threat
At a Tuesday briefing on Xi's visit to the U.S., a senior administration official said that Trump would urge China to "begin exerting its considerable economic leverage to bring about a peaceful resolution" to the North Korean problem.
"Even though we hear sometimes that China's political influence may have diminished with North Korea, clearly its economic leverage has not," the official said, according to a published transcript. "It is considerable."
Nuclear Test
On a trip to North Asia in March, Tillerson said 20 years of diplomatic efforts had failed to counter Pyongyang's nuclear program and he didn't rule out a preemptive strike against the regime. Trump vowed to act unilaterally to address the threat from Kim's regime if China won't, according to an interview published in the Financial Times this week.
China, North Korea's closest ally and biggest trading partner, banned coal imports from the nation earlier this year. It has retaliated against South Korea over the deployment of a U.S. missile shield called the Terminal High Altitude Area Defense system, or Thaad.
Click here for an explanation of Thaad and why it bothers China
North Korea test-fired four missiles last month that reached as far as Japan's exclusive economic zone. Kim's regime also hailed the ground test of a high-thrust engine that it said was developed for its space program. Another missile test later in March was apparently unsuccessful.
A medium-range missile fired in February prompted a rebuke from Trump and Japan's Abe, who were meeting in Florida at the Mar-a-Lago resort, where the U.S. president will see Xi.
— With assistance by Takashi Hirokawa, Jackie Edwards, and David Tweed
Before it's here, it's on the Bloomberg Terminal.
LEARN MORE