Hammond Says Some on British Side Don't Even Want a Brexit Deal
By
U.K. chancellor comments in interview on trip to India

There are 'definitely' people who don't want a deal with EU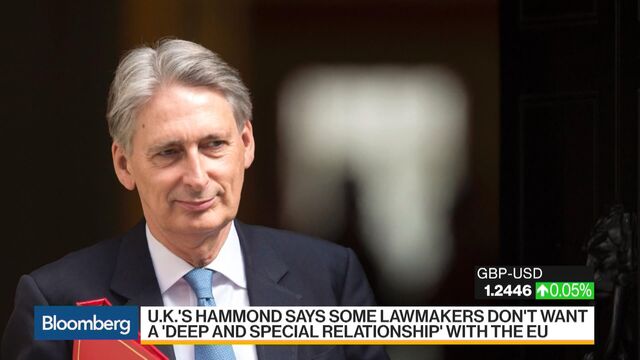 Follow @Brexit for all the latest news, and sign up to our daily Brexit Bulletin newsletter.
Chancellor of the Exchequer Philip Hammond said some within the U.K.'s governing party oppose reaching an agreement with the European Union as he gears up for conflict at home and abroad in the Brexit talks.
"There are definitely some people on both sides who do not want a deal, they do not want to see Britain continuing to collaborate in what the prime minister described in a letter as a deep and special partnership with the European Union," Hammond said in an interview Tuesday in New Delhi. "I can tell you with a high degree of confidence that we will come up against tensions in this process." 

The chancellor, who traveled with Bank of England Governor Mark Carney to promote British business, has sought to position himself as a voice of compromise in Prime Minister Theresa May's government. Brexit supporters who demand a radical break with the EU have unnerved those who worry about the economic fallout of negotiations ending without a deal.  
Hammond has called that outcome -- described as feasible by both Brexit Secretary David Davis and Foreign Secretary Boris Johnson -- as "ridiculous." A cross-party panel of lawmakers said Tuesday that May must commission and publish a "thorough assessment" of the economic consequences of Britain walking away from the EU without a deal.
'Those People'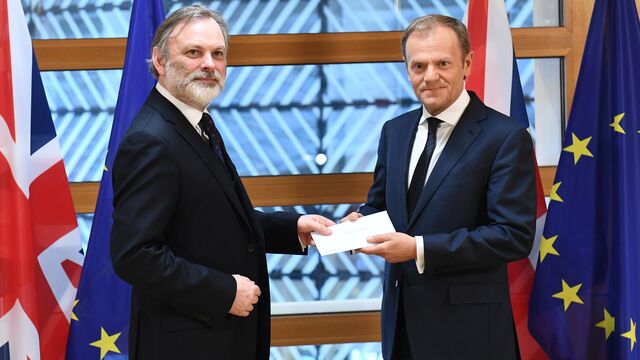 "I'm clear that the objective from the U.K. side is to reach a deal and what I'm hearing from my counterparts in Europe is that is their objective as well," he said. "Those people who are hoping for no deal, I say we have to disprove their thinking by showing there is clear goodwill on the Europe side to reach a deal."
The governing Conservatives have been split over Europe for decades and their internal wrangling brought about the Brexit referendum. With a small majority in parliament, the concern is that the anti-EU voices will influence the negotiations.
Hammond said it wouldn't be "realistic" to expect 100 percent support at the end of negotiations, which EU rules stipulate are limited to two years, though he believed British people wanted to keep as free and open a trading relationship as possible.
"The issue for most people in the U.K. is they want control of their borders and they want to be outside of the EU's structures, but within those constraints they want to go on trading as openly and freely as possible," he said. "What we need to do is negotiate a package with the EU that enjoys clear majority support from the British public as delivering the commitment that was demanded with the referendum vote but also protects the British economy and our future by getting the best free trade deals we can."  
Hammond said that within the EU, countries like Germany provided "a strong voice of pragmatism in helping the EU to get a practical sensible deal." Still, he noted the U.K. could not rely on the German government to help them navigate through the trickier elements of Brexit talks. 
Watch Next: Where the Brexit Saga Stands Now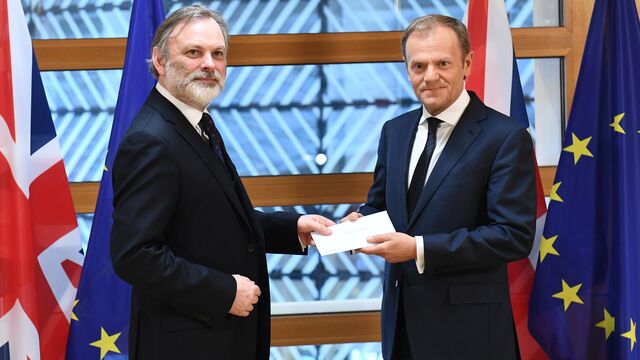 "We should be under no illusion that Germany's principle objective will be to protect the EU and to protect Germany's own national interest," he said. "We don't expect the kindness of strangers."
Before it's here, it's on the Bloomberg Terminal.
LEARN MORE