Dimon: the U.S. Is Hurting the Economy by Forcing 'Great' Talent Overseas
By
'We are forcing great talent overseas' he writes in letter

Trump administration is reining in visas for skilled workers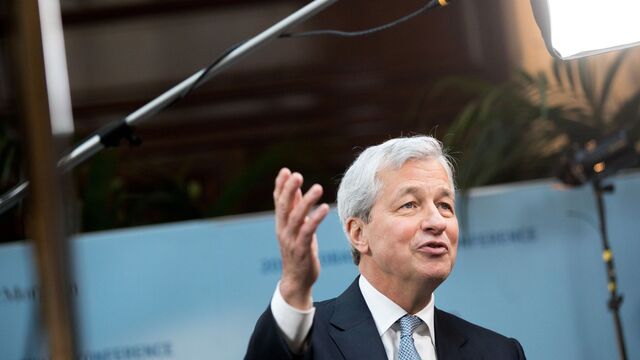 JPMorgan Chase & Co. Chief Executive Officer Jamie Dimon told investors the U.S. is hurting the economy and growth by forcing hundreds of thousands of foreign students to leave every year after earning advanced degrees at American universities.

"It is alarming that approximately 40 percent (this is an astounding 300,000 students each year) of those who receive advanced degrees in science, technology, engineering and math" have no legal way of staying in the U.S., Dimon told shareholders in his annual letter Tuesday. "We are forcing great talent overseas by not allowing these young people to build their dreams here."
He made the comment in a list of government moves that already have eroded economic growth in recent years -- also including wars that have cost trillions of dollars, a surge in student debt and policies that seek felony convictions for minor crimes, keeping people out of the workforce.
Yet, the remarks come just as President Donald Trump seeks to make good on a campaign promise to crack down on work visas that let companies in Silicon Valley and beyond enlist skilled foreign workers -- hiring that Trump says comes at the expense of American workers. On Friday, the U.S. Citizenship and Immigration Services agency made it harder for companies to use so-called H-1B work visas.
Dimon, who sits on Trump's business forum aimed at boosting job growth, has been voicing support this year for other parts of the president's business agenda. Dimon has said the U.S. would have a bright economic future if the new administration carries out plans to overhaul taxes, rein in regulation and boost infrastructure investment.