Australian Credit Suisse Probe Covers Relatively Recent Accounts
By
Investigation sparked by data leak to Dutch authorities

Australia has narrowed focus of investigation to 346 people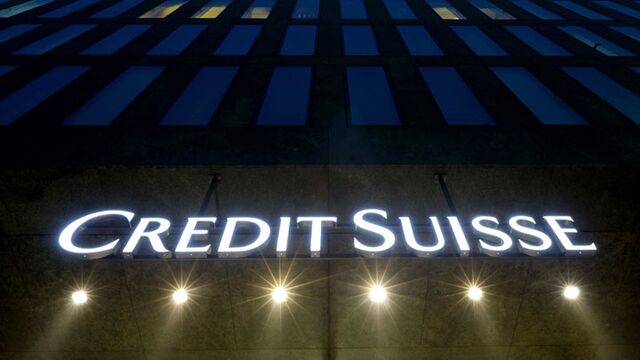 Some of the bank accounts being investigated as part of the global probe into Credit Suisse Group AG are relatively contemporary, according to the Australian tax authorities.
The accounts are "more current" than some of those investigated by global tax authorities following other data leaks, Australian Taxation Office deputy commissioner Michael Cranston said in a telephone interview on Tuesday. While declining to say precisely when the accounts date from, Cranston said it wasn't like the Panama Papers leak, where much of the data was decades old.
"That's not saying all of it's active; some of them could have been opened in the last few years and closed very quickly," Cranston said. "But they are more current than generally we see," he added.
The global investigation, which was sparked by a leak of account details to the Dutch authorities, is the latest headache for Zurich-based Credit Suisse, which is two years into a turnaround plan and had hoped to put a series of tax avoidance scandals behind it. The bank was fined $2.6 billion in 2014 after admitting it helped U.S. citizens cheat on their tax obligations and in October agreed to pay about 109.5 million euros ($117 million) to Italian authorities to resolve a probe into the bank's use of insurance policies allegedly designed to help clients evade taxes.
Narrowed Focus
Authorities around the globe are currently conducting interviews to determine the significance of the latest data leak, Cranston said. "We are going to use all of the tools available to us to find out how this operates, how big it is, whether this is all the accounts," he added.
Out of roughly 1,000 account details given to the Australian authorities by the Dutch, the ATO has narrowed its focus to an initial 346 people, Cranston said. Part of this narrowing process involved looking through phone records to identify which account holders had called certain banking relationship advice numbers, he said.
A Credit Suisse spokeswoman in Zurich said by email it hasn't been contacted by the Australian authorities.
Before it's here, it's on the Bloomberg Terminal.
LEARN MORE