Blue States Sue Trump Over Delay of Energy-Efficiency Rules
By and
Group says rules could save $24 billion on energy bills

Lawsuit adds to growing list of Democratic challenges to Trump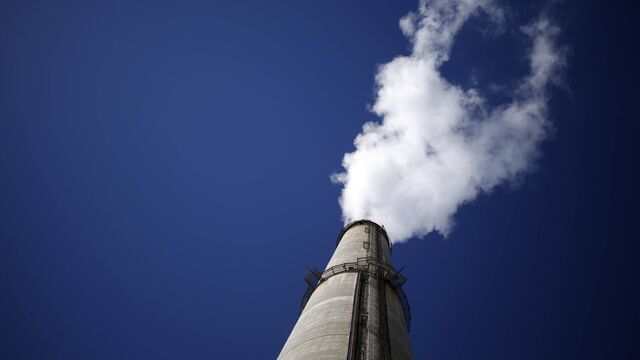 Ten states led by Democrats and a handful of national environmental groups sued President Donald Trump's administration, claiming it's violating federal law by delaying energy-efficiency standards intended to save Americans almost $24 billion.
Six rules for ceiling fans, walk-in coolers and other consumer products that are being blocked have been projected to slash emissions of carbon dioxide by 292 million tons, New York Attorney General Eric Schneiderman said Monday in a statement.
The rules created under former President Barack Obama's administration were to go into effect on March 20, but they were delayed until Sept. 30 without explanation. The delay is one of numerous steps the Trump administration has taken to reverse Obama's environmental legacy.
"This is yet another example of how the Trump administration's polluter-first energy policy has real and harmful impacts on the public health, environment -- and pocketbooks -- of New Yorkers," Schneiderman, who's leading the coalition suing the U.S. Department of Energy, said in a statement Monday.
In a separate statement, California Attorney General Xavier Becerra called the rules a "win-win for consumers and the environment" and urged Energy Secretary Rick Perry to implement them "without further delay." Perry, the former Texas governor, has sometimes questioned whether human activities influenced climate change.
The lawsuit is the latest challenge to the Trump administration by groups of Democratic-led states seeking to slow the implementation of the president's policy initiatives. Trump has promised to cut regulations by as much as 75 percent to boost job growth.
The Justice Department didn't immediately reply to a request for comment. The Energy Department said it doesn't comment on pending litigation.
Trump to Cancel Obama Policies Aimed at Paris Climate Pledge
The Natural Resources Defense Council joined a separate lawsuit over the delay to the rules. The coalition filed a petition for review of the Energy Department's actions on March 31 in the federal appeals court in Manhattan.
"The Trump administration needs to do its job and follow the law on energy efficiency," Kit Kennedy, a director at the NRDC, said in a statement. "These inexplicable delays are hurting the pocketbooks of America's families and businesses, and creating uncertainty for manufacturers."
California, Connecticut, Illinois, Maine, Massachusetts, Oregon, Vermont and Washington, as well as the Pennsylvania Department of Environmental Protection and the City of New York, also joined the litigation.
Methane Leaks
Another group of states led by Massachusetts Attorney General Maura Healey on Monday wrote a letter to the U.S. Environmental Protection Agency, to complain about its withdrawal of another Obama-era rule. EPA chief Scott Pruitt scrapped a directive intended to reduce leaks of methane from energy-industry facilities after consulting with a group of Republican-led states including Texas and Arizona, and without offering any explanation, according to Healey's group.
"The public had no window into the basis for your decision and no understanding of how it relates to the EPA's obligation to protect public health and the environment," the attorneys general said in the letter.
The EPA's press office didn't immediately return a call for comment.
Before it's here, it's on the Bloomberg Terminal.
LEARN MORE