ETF Investors Dumped U.S. Small Caps, Loved Emerging Markets
By
IShares Core MSCI Emerging Markets saw most 1st-Qtr inflows

Most equity outflows seen by iShares Russell 2000 ETF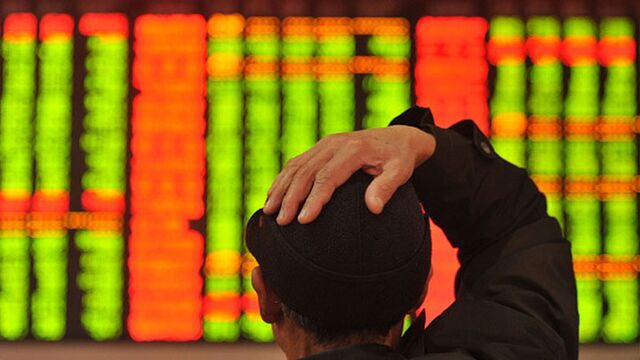 So much for America First.
In the first quarter, investors dumped an U.S. exchange-traded fund that holds mid and small-cap U.S. stocks and flooded into another that owns large emerging-market equities.
The iShares Russell 2000 ETF, which tracks the namesake index, was hit with $1.41 billion in outflows since the start of the year, the most among U.S.-listed equity ETFs. The iShares Core MSCI Emerging Markets ETF, whose top holdings include Samsung Electronics Co. and Alibaba Group Holding Ltd., attracted $6.63 billion in assets, the most among funds tracked by Bloomberg.
The divergent flows mirrored the first-quarter performances of the funds. The Russell 2000 ETF increased 2 percent, while the MSCI Emerging-Markets jumped 12.6 percent.

Companies in the Russell 2000 index earn the lion's share of their revenues in the U.S., and as such would presumably be among the biggest beneficiaries from President Donald Trump's growth and tax reform agenda, and a stronger dollar.
In the immediate aftermath of the election, the "America First" trade was on full display, with emerging-market equity futures lagging behind their U.S. peers. While concerns regarding a disruption in global trade linger, there's been no action taken by the administration that meaningfully hinders the movements of goods, services, or capital across international borders. Likewise, the administration has yet to will passage of pro-growth measures such as tax reform or infrastructure spending.
Before it's here, it's on the Bloomberg Terminal.
LEARN MORE