business
U.K. Defense Secretary Vows Gibraltar Protection in Brexit
By
Fallon tells BBC that the territory will remain British

Says U.K. will seek continued cooperation on security matters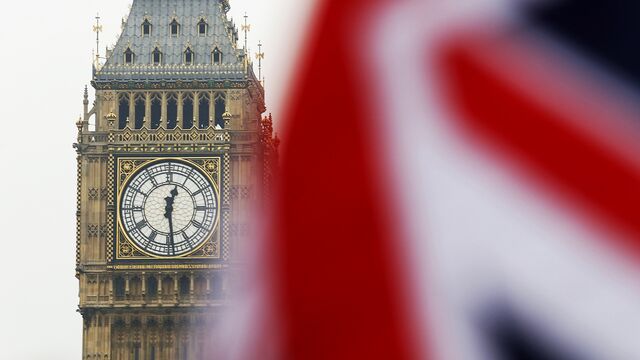 The British territory of Gibraltar will be "protected all the way" as the U.K. negotiates its exit from the European Union, said Defense Secretary Michael Fallon.
The government is under pressure over the rights of Gibraltar's 33,000 residents after European Union President Donald Tusk handed Spain a determining say on whether any Brexit deal will apply to the territory, which is located at its southern tip. Spanish ministers have suggested that they'll seek joint sovereignty of the rock, which has been part of the U.K. since 1713 and voted overwhelmingly against quitting the EU.
"We are very clear that there cannot be a change in the status and sovereignty of Gibraltar unless the people of Gibraltar agree to it -- and they don't," Fallon said in an interview on the BBC's Andrew Marr show on Sunday. The territory's own lawmakers will be "involved throughout" the talks, he said.
Fallon echoed comments by British Foreign Secretary Boris Johnson, who said in the Sunday Telegraph newspaper that the government is "fixed and firm" in its resolution that the territory is "not for sale."
Prime Minister Theresa May called Gibraltar's Chief Minister Fabian Picardo Sunday to reiterate the U.K.'s support and pledge never to negotiate on its status, a Downing Street spokeswoman said in an emailed statement.
Fallon also addressed criticism by some EU leaders of the U.K.'s use of security as leverage in the negotiations after May last week wrote that failure to reach a Brexit agreement would weaken the "fight against crime and terrorism."
"What we're now looking for is a deep and special partnership which covers both economic and security cooperation," Fallon said. "Those two things go together. We need to make sure that cooperation continues because Europe faces threats not only from Russian aggression but, as we've seen in recent weeks, from terrorism as well."
(
Adds Downing Street comment in fifth paragraph.
)
Before it's here, it's on the Bloomberg Terminal.
LEARN MORE