politics
Kushner Credit Lines Total as Much as $90 Million, Filings Show
By
Trump son-in-law, aide reports hundreds of millions in assets

Document shows Ivanka Trump's brand value exceeds $50 million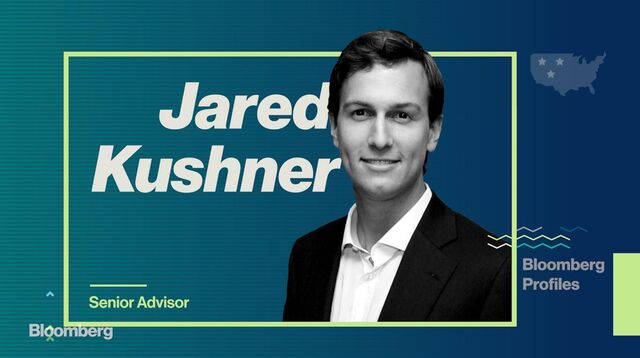 Details of the sprawling real estate holdings owned by the family of Jared Kushner, the son-in-law and senior adviser to President Donald Trump, were made public in documents released late Friday night -- as was information about Kushner's personal debts.
Kushner held personal lines of credit of as much as $90 million to 10 financial institutions as of his Jan. 22 appointment to the White House, the filing shows. Six of the lines were held jointly with his parents. Among the lenders are Bank of America Corp.; Citigroup Inc., Israel-based IDB Bank Ltd, and Deutsche Bank AG, a German firm that is also Trump's largest lender. Another note payable, up to $5 million, is also owed to Bank of America.
Kushner divested from 58 businesses ahead of taking office, the document shows. He and his wife, Ivanka Trump, reported income of as much as $195 million in the filing, which covers 2016 and part of this year, though much of that amount resulted from divesting assets.
Kushner is still the primary beneficiary of assets worth at least hundreds of millions of dollars, most of them real estate. The Kushner family's business properties create a web of financial entanglements with international lenders in the U.S., Israel, France and Germany, which have issued loans against the properties.
Values for the assets, disclosed in ranges in Kushner's filing, were listed between $241 million and $741 million. Still, that doesn't show the full value of the Kushner's family's holdings, which are tied to $7.7 billion of assets and $4 billion of debt, according to data firm Real Capital Analytics. Those loans weren't disclosed in the filing because they're held by the businesses.
Ivanka Trump's Brand
The documents also included information about assets held by Ivanka Trump, the president's daughter. A business trust that holds her branded apparel line has a value of more than $50 million, the filing shows. Asset values in the document are self-reported, and methodologies for determining the figures aren't included.
Ivanka Trump announced this week that she will take an official role as a presidential adviser. Neither Kushner nor Ivanka Trump will be paid a government salary.
A spokesman for Kushner didn't respond to a request for comment. Lawyers for Kushner and Ivanka Trump at WilmerHale declined to comment.
Kushner's family has been central to a flurry of news surrounding 666 Fifth Avenue, a financially troubled 41-story Manhattan office tower that they co-own with Vornado Realty Trust. Anbang Insurance Group Co., a Chinese firm, was in talks to buy the property in a $4 billion transaction that would have included a $400 million payment to the Kushners, Bloomberg reported March 13.
Lawmakers' Concerns
Some real estate experts described the deal as unusually favorable to the Kushners, and Democratic lawmakers raised conflict concerns to the White House. Talks fell apart earlier this week, following a trip by Charles Kushner, Jared's father, to China. Jared Kushner has divested from businesses associated with the tower.
Kushner and Ivanka Trump previously filed documents showing plans to divest assets. Kushner listed limited liability companies through which he owned stakes in funds managed by Thrive Capital, a venture capital firm founded by his brother Joshua Kushner, as well as shares in closely-held Regal Bank, based in Livingston, New Jersey, where the Kushners have a home.
When news broke in early January that Kushner would officially join Trump's administration, his lawyers were ready with a plan to divest from more than 35 assets including the New York Observer newspaper, Thrive Capital and 666 Fifth Avenue, with most of the sales going to trusts for and managed by Kushner's brother and mother. Jamie Gorelick, a lawyer with WilmerHale who previously served as deputy attorney general under President Bill Clinton, helped craft the transition plan. 
Transferred to Trust
Similarly, Ivanka Trump has transferred assets associated with her clothing and accessories brand to a trust overseen by Kushner's relatives, but she doesn't plan to divest her ownership, Gorelick said this week. "You can hold an asset if you recuse from particular matters," Gorelick said.
In having a plan at the ready, Kushner was a step ahead of Trump, who delayed announcing his own efforts to distance himself from the Trump Organization until Jan. 11, and some cabinet nominees who were slow to file disclosures. 
Still, ethics watchdogs question whether turning over ownership to family members will create enough distance from them. Kushner Cos., which primarily operates in New York, New Jersey, Pennsylvania and Maryland, frequently partners with other businesses and investors in deals. Those partners weren't disclosed in the filing.
Before it's here, it's on the Bloomberg Terminal.
LEARN MORE