Web Chatter Analysts: Macron's Lead May Not Be as Secure as Polls Say
By and
Online sentiment suggests Le Pen, Fillon may be advancing

Polls make independent centrist Macron clear front-runner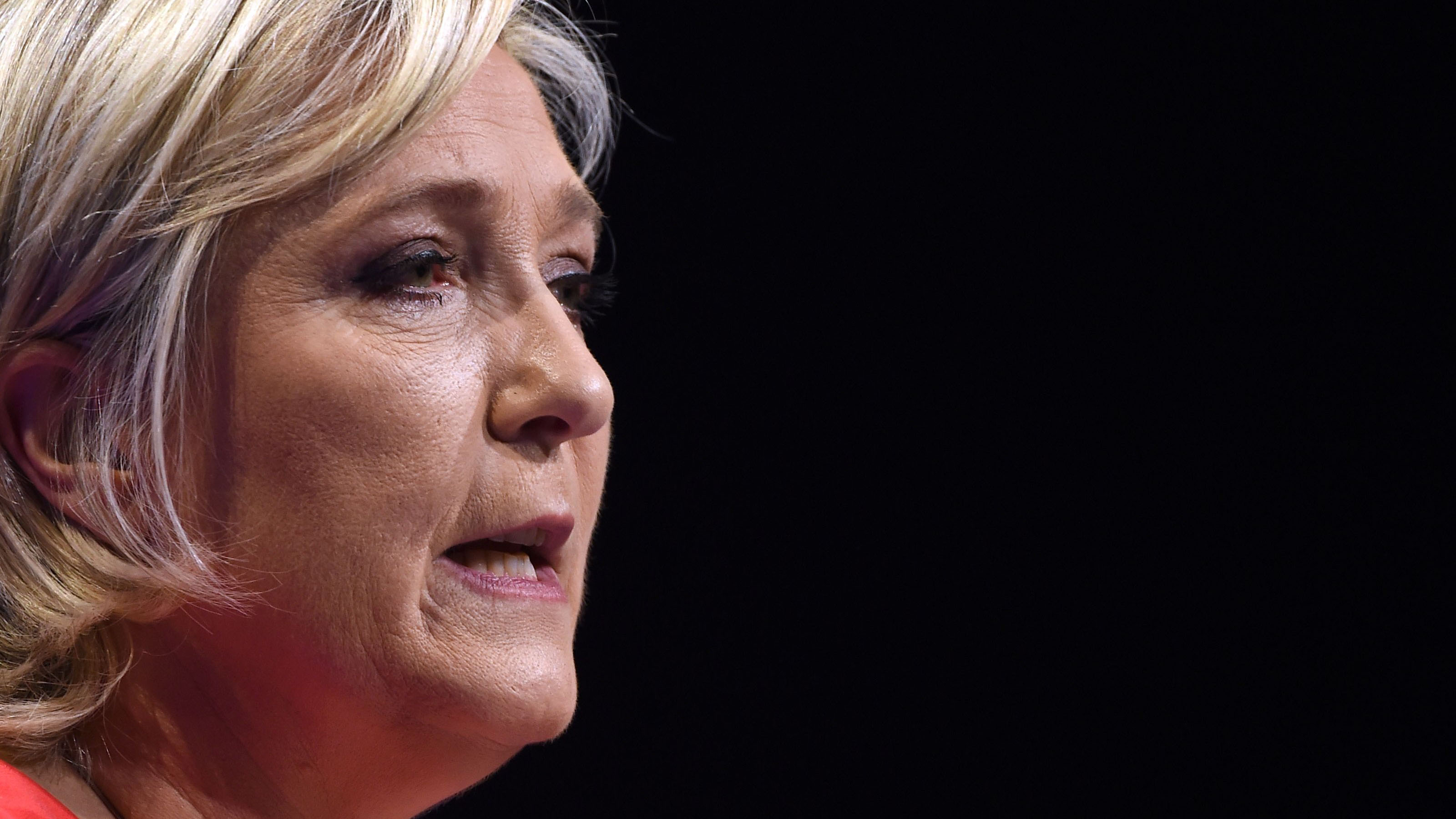 The French election campaign may have a few more surprises up its sleeve. 
While independent centrist Emmanuel Macron has been favorite to become the country's next president since his Republican rival Francois Fillon was sideswiped by a financial scandal in January, two firms analyzing online chatter are suggesting his position may not be as secure as pollsters indicate.
Canadian firm Filteris says that Fillon might yet deliver a shock by eclipsing Macron in the race to join the nationalist Marine Le Pen in the presidential runoff on May 7, even though the Bloomberg Composite of French election polls shows Macron with a six-point lead. Filteris, based outside Quebec City, tracks online comments and hashtags to gauge support for candidates instead of interviewing potential voters like traditional pollsters.

"Through data, then with qualitative filters, we look at the buzz, the talk around a candidate, measuring the balance between positive and negative buzz," said Jerome Coutard, the founder of Filteris which says it counts U.K. drugmaker GlaxoSmithKline Plc and the French defense ministry among its clients. "We use a scientific expertise to provide a political analysis."

New York-based Predata used a similar technique to anticipate the outcome of last year's Brexit vote, though it also projected victories for Hillary Clinton in the U.S. election and Matteo Renzi in Italy's referendum on constitutional reform. Predata says polls may be overstating Macron's strength and both Fillon and Le Pen are gaining momentum.
Euro Exit Risk
This year's contest is shaping as the most open since France began directly electing its presidents half a century ago. Fillon already beat the national favorite Alain Juppe to claim the Republicans' nomination and polls show five candidates set for more than 10 percent in the first round on April 23 with a big chunk of voters still undecided.
Since Le Pen is pledging to lead France out of the euro if she wins, investors are tracking each twist of the campaign, wary of the sort of political surprises that saw Donald Trump win the U.S. election and the U.K. vote to quit the European Union.
Polls suggest another shock is unlikely in France. While Le Pen is neck-and-neck with Macron for the first round of voting, she's projected to lose the runoff to either of her rivals by about 20 points. Bookmakers give her 24 percent chance of victory. They have Fillon at 16 percent.
Fillon's closest aides Bruno Retailleau, Jerome Chartier and Valerie Boyer say the polls, and the bookies, are wrong. And they point to Filteris data to prove it.
Filteris is a privately held firm that works primarily on helping companies manage their reputations online. In 2007, it branched out with an app to measure sentiment for political candidates. Filteris says its analysis flagged up both Trump's presidential win and Fillon's success in his party's primaries in November.
Fillon Strength
Filteris's scan of social-media and web chatter was showing Fillon's rating at over 22 percent Thursday, ahead of Macron who has fallen to 21.2 percent from a mid-March high of about 23 percent. Le Pen is still leading with 23.5 percent, according to Filteris data.
The company doesn't disclose details of its algorithm or the number of comments it's crunching, but says its tracker is based on "qualitative and quantitative analysis" of web sentiment. It doesn't use representative samples and other usual polling techniques.
Companies like Filteris and Predata are seeing demand for their analysis because of the perceived shortcomings of traditional polling, said Jeremie Mani, co-head of Netino, which reviews and removes improper web content for clients including Danone SA and Le Figaro newspaper. All the same, it's difficult to know how much weight to give to these new tools because they are so opaque, he adds.
"This is not polling 2.0, they are like black boxes," Mani said. "There's no way to verify what's in the algorithm."
All the same, dig a little deeper into the polling numbers, and you'll find more evidence that Macron may still be vulnerable. His support is the softest among the top three contenders, with just 62 percent saying they are certain to back him in Ifop's rolling daily poll. Eighty-three percent of Le Pen's supporters said they are sure of their choice and 72 percent of those backing Fillon.

Filteris saw far-left candidate Jean-Luc Melenchon overtake his Socialist rival Benoit Hamon on March 16. The crossover showed up in polls around March 21.
Predata's director of research, Aaron Timms, says that its historical data records are too thin to provide any firm predictions for the French elections. He says Predata's 'digital momentum' indexes should be seen as a supplement to polling data.
Predata's indexes show Le Pen's momentum at more than 75 percent compared with less than 50 percent two weeks ago. Macron is at about 55 percent compared with over 60 percent at the start of the month, while Fillon is around 50 percent. He was at minus 25 percent in early March after admitting he faced criminal charges for embezzlement.
"Le Pen, Fillon, and Hamon may gain support over the coming week, largely at the expense of Macron," Timms said. "Polling support for Macron may be overstated."
— With assistance by Chris Kingdon
Before it's here, it's on the Bloomberg Terminal.
LEARN MORE