Fillon Turns Against Putin After Le Pen's Meeting in Moscow
By and
French candidate previously called sanctions on Russia naive

Crimea annexation should be settled by UN, Fillon says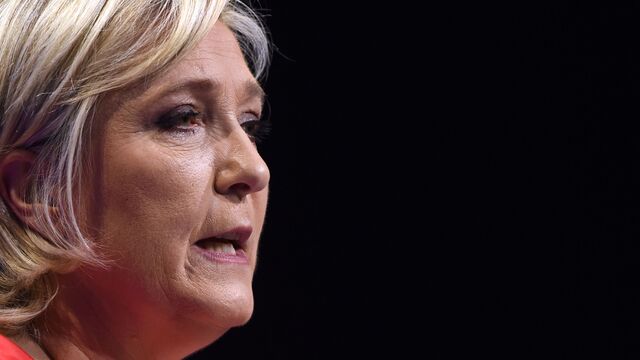 French presidential candidate Francois Fillon said Russia is "dangerous," marking a significant departure in his foreign policy after rival Marine Le Pen met with President Vladimir Putin.
Russia is a country with "a political regime that is not identical to a western democracy," Fillon said at a press conference in Paris. "It is a dangerous country and we must carefully consider what strategy to use with it."
The remarks represent a switch from January, when ahead of a meeting with German Chancellor Angela Merkel he said it's "naive" to think that Russia can be "brought to its knees" with economic sanctions and argued for the convening of a security conference once Russia respects the Minsk peace accord for eastern Ukraine. Fillon had also referred to Russia as a "great nation" in his presidential campaign book and said it is a democracy that is not a threat to Europe.
Since then Fillon's political fortunes have changed. He has moved from front-runner in France's 2017 presidential race to third-placed candidate. And Putin made a show of receiving the National Front's Le Pen at the Kremlin a week ago -- while denying any interference in the French election.
Even so, Fillon said that as president he would seek to renew dialogue with Putin. While he wouldn't have France unilaterally recognize Crimea's severing from Ukraine, Fillon called on the matter to be settled by the United Nations.
Fillon also called allegations that Russia has interfered in France's election campaign "fantasy" and that the series of revelations about his private life and spending habits were most likely coming from domestic sources.
Before it's here, it's on the Bloomberg Terminal.
LEARN MORE