We Can Talk Trade After Brexit Is Settled, Sweden Tells U.K.
By , , and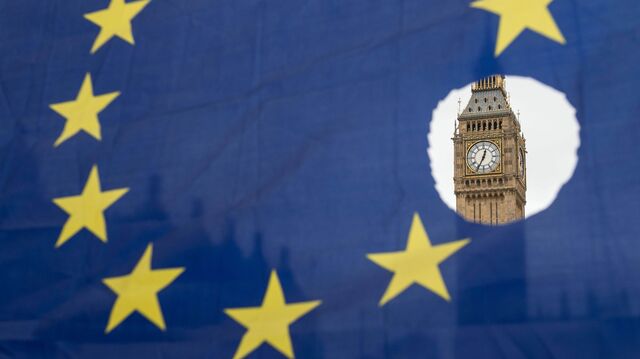 Follow @Brexit for all the latest news, and sign up to our daily Brexit Bulletin newsletter.
Swedish Finance Minister Magdalena Andersson signaled eagerness to get on with forging a new post-European Union trade relationship with the U.K. as she emphasized that Britain will first need to settle its exit from the bloc.
"I perfectly agree with the Commission that first we must have an idea of how they will leave the EU, then we can talk about the free trade negotiations," Andersson told Bloomberg Radio on Thursday. "But of course it's in both parties' interest that we get on with the talks on free trade."

Andersson emphasized the need for Britain to settle its dues with the EU, which have been estimated at about 60 billion euros ($64 billion). U.K. Prime Minister Theresa May on Wednesday formally triggered what has been dubbed Brexit after U.K. voters in June last year decided to leave the bloc. May also penned an op-ed article in Swedish daily Dagens Nyheter on Wednesday, one of many published across Europe, arguing for maximum freedom for British companies to trade with Sweden and the rest of the EU.
Prime Minister Stefan Lofven said in a statement Wednesday that the U.K. honoring its commitments was a Swedish priority. The EU's Nordic members have repeatedly said they would be unwilling to pick up the tab if Britain's departure were to create a shortfall in the EU budget.
The Swedish finance minister was unwilling to speculate on whether financial services would be included in a future free trade deal between the EU and Britain.
"What's very clear from the Commission and the other EU countries is that there will be no cherry picking by Britain," she said. Andersson said that Britain is an important export market for the EU, but "the EU is even more important for Great Britain."
Asked about the tone of the upcoming negotiations, Andersson said: "What we really need is to calm down feelings and have lots of grown-ups in the room. It seems to be there now."
The U.K. is Sweden's fifth-biggest trading partner, with Swedish exports to Britain falling in 2016.
Before it's here, it's on the Bloomberg Terminal.
LEARN MORE